Clint Eastwood's docudrama "Richard Jewell" has generated controversy for inaccurately portraying a journalist as sleeping with a source to get tips — "the worst kind of trope," according to the editor of the newspaper where she worked.
The film, released Friday, tells the story of security guard Richard Jewell, who was falsely accused of the 1996 Summer Olympics bombing. Olivia Wilde plays Atlanta Journal-Constitution reporter Kathy Scruggs, who was the first journalist to report that Jewell — initially hailed as a hero for evacuating the area after spotting the bomb — had become the focus of an FBI investigation in the chaotic aftermath of the explosion.
Those who knew Scruggs in real life describe her as a dogged reporter who worked hard to establish trust among her sources, and many have taken issue with a scene in the film that suggests that Scruggs traded sex with an FBI agent, played by Jon Hamm, to confirm that Jewell was being considered a suspect.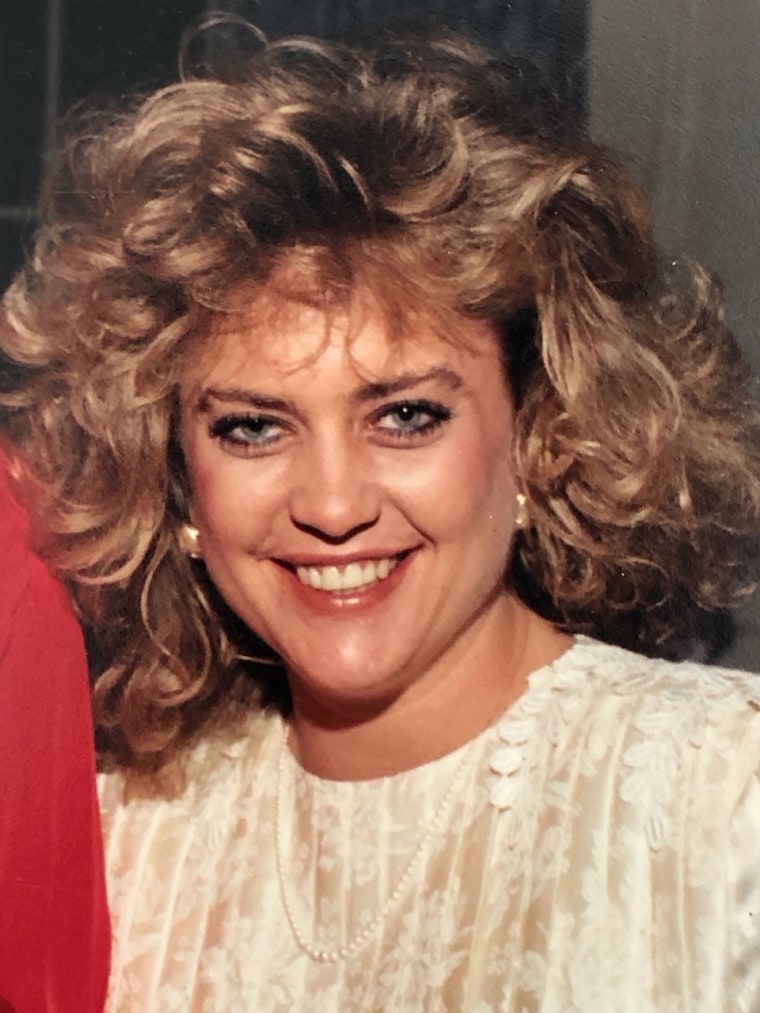 "It's the worst kind of trope," said Kevin Riley, the editor of the Atlanta Journal-Constitution, also known as the AJC. Riley did not work with Scruggs, but he has spoken with her former colleagues about the film's depiction. "I couldn't believe that the filmmakers would choose to portray her in that way, especially since there's no evidence of ever doing these things that they portray her as doing."
The AJC has demanded that Warner Bros. acknowledge in a disclaimer that it strayed from the facts in "Richard Jewell." Warner Bros. has stood by the film, issuing a statement saying it was "based on a wide range of highly credible source material."
"There is no disputing that Richard Jewell was an innocent man whose reputation and life were shredded by a miscarriage of justice. It is unfortunate and the ultimate irony that the Atlanta Journal-Constitution, having been a part of the rush to judgment of Richard Jewell, is now trying to malign our filmmakers and cast," it said.
On Thursday, Wilde, who had previously defended the research she did on Scruggs' character, responded to the backlash in a Twitter thread.
"Contrary to a swath of recent headlines, I do not believe that Kathy 'traded sex for tips,'" Wilde tweeted. "Nothing in my research suggested she did so, and it was never my intention to suggest she had. That would be an appalling and misogynistic dismissal of the difficult work she did."
"The perspective of the fictional dramatization of the story, as I understood it, was that Kathy, and the FBI agent who leaked false information to her, were in a pre-existing romantic relationship, not a transactional exchange of sex for information," Wilde added.
Those who worked with Scruggs, who died in 2001 at 42 from a prescription drug overdose for a chronic back problem, say that could not be further from reality. Chris Roush, a business reporter at the newspaper from 1994 to 1997, considered Scruggs "the hardest-working reporter in the newsroom" and a "real go-getter."
"She was one of the people in the newsroom that I looked up to because she was always getting these great stories," he said.
"It's not just a tired cliché, it's an offensive cliché."
Roush, now the dean of communications at Quinnipiac University in Connecticut, said he refused to see "Richard Jewell" because of how it characterized his former colleague.
"It's not just a tired cliché. It's an offensive cliché," he said. "I've never known a female journalist that I've worked with to have ever done this."
Then, on Thursday night, L. Lin Wood, the prominent defamation lawyer who represented Jewell and his estate in lawsuits against the AJC and other news organizations, also stood up for Scruggs, tweeting, "There was NO evidence to support a storyline that Ms. Scruggs traded sex for tips about Richard. We never made such a false & damning claim."
It's a common theme in television and movies, though: The character Zoe Barnes slept with a source in exchange for information in the Netflix series "House of Cards," as did Pawnee Journal reporter Shauna Malwae-Tweep in the NBC sitcom "Parks and Recreation." Movies such as "Thank You for Smoking" and "Absence of Malice" also portray female journalists who trade sex for tips.
Adrienne Trier-Bieniek, a qualitative researcher who examines the connection between pop culture and social inequality, including how gender is presented in media, called it a "cheap move," especially in the #MeToo era, and said she did not understand why Eastwood chose to depict Scruggs that way.
"It seems presumably that they're trying to tell the story of this man's awful experience," she said, referring to Jewell. "I'm not sure why we needed to have the scene of her sleeping with a source to get there."
The trope is damaging not just to Scruggs but also to journalism as a whole, said Kelly McBride, senior vice president and chair of the Craig Newmark Center for Ethics and Leadership at the Poynter Institute, a nonprofit journalism center in St. Petersburg, Florida.
"It's demeaning. It discounts the quality of the work that we do," McBride said. "It fits into the narrative that the press is the enemy of the people, that we are not out to tell the truth, that we are out to advance our own agenda — consequences be damned."
Earlier, Wilde had told Deadline that she "did an extraordinary amount of research" to get a sense of Scruggs' character. That came as a surprise to those close to Scruggs.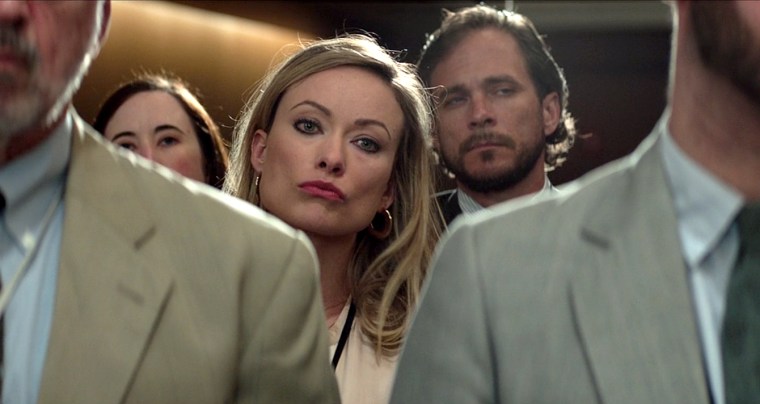 "I am Kathy Scruggs' brother and only remaining member of our immediate family. I find it interesting that during Ms. Wilde's extensive research of Kathy, she did not bother to contact me or any of Kathy's very close friends," Lewis Scruggs Jr. posted on social media.
Author Robert Coram, who met Scruggs in the mid-1990s at the Atlanta taverns that she frequented in the hope of bumping into law enforcement sources who might give her additional quotes, said the depiction of Scruggs was "outrageous."
Coram described Scruggs as "over the top" — someone who wore short skirts and "had a real salty tone about her." He found her so interesting that he based a character on her in one of his works of fiction, "Atlanta Heat."
Despite her larger-than-life presence, he said, Scruggs was always professional. "She was passionate about her work, and I never heard of any police officers say anything about any extracurriculars that she might have done."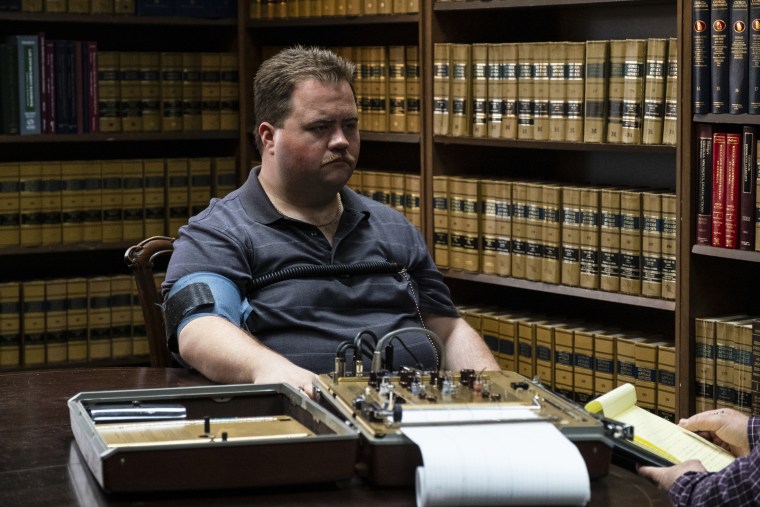 Jewell died in 2007 at age 44. He was eventually cleared of any wrongdoing, but the accusations tarnished his reputation for life — even though many believe he saved lives by clearing the area once he discovered the bomb. The explosion killed one person and injured more than 100 more people.
The AJC was among a handful of media outlets that Jewell sued and the only one that did not settle. Litigation against it was dismissed in 2011 after the Georgia Court of Appeals ruled that "the articles in their entirety were substantially true at the time they were published." Other news organizations he sued, including NBC News, negotiated settlements, generally for undisclosed sums and with the assertion that they stood by their reporting.
Edward Tolley, an Athens, Georgia, lawyer who met Scruggs through her work as a crime beat reporter in the 1970s, said he hoped the film would not change her legacy as an "outstanding reporter."
"She was funny. She was bright. She was a ball of energy and was perfectly suited for the occupation that she chose," Tolley said. "And that's what people should remember about her."