A Colorado mother and her two young daughters have been missing since Monday and are considered endangered, according to police.
Shanann Watts, 34, who is 15 weeks pregnant, and her daughters Bella, 4, and Celeste, 3, went missing early Monday after Watts returned home from a business trip.
"I don't feel like this is even real right now. It's like a nightmare I can't wake up from," said Watts' husband, Chris Watts.
He said he last saw his wife at 5:15 a.m. MT (7:15 a.m. ET) when he left for work.
Chris Watts told KUSA that the couple had an emotional conversation early Monday, but did not disclose what the conversation was about. He said he saw his daughters asleep on a baby monitor before leaving the house.
"I texted her a few times, called her, but I didn't get a response," Chris Watts said. "That was a little off."
Around noon on Monday, using a doorbell camera, Chris Watts' said he saw a friend of his wife come to the home, but when no one answered, he became worried.
Chris Watts returned home, but Shanann Watts, Bella and Celeste were not there even though her car was still in the driveway.
Fredrick Police Department Detective Dave Baumhover said Shanann Watts was reported missing at 1:40 p.m. MT (3:40 p.m. ET) on Monday.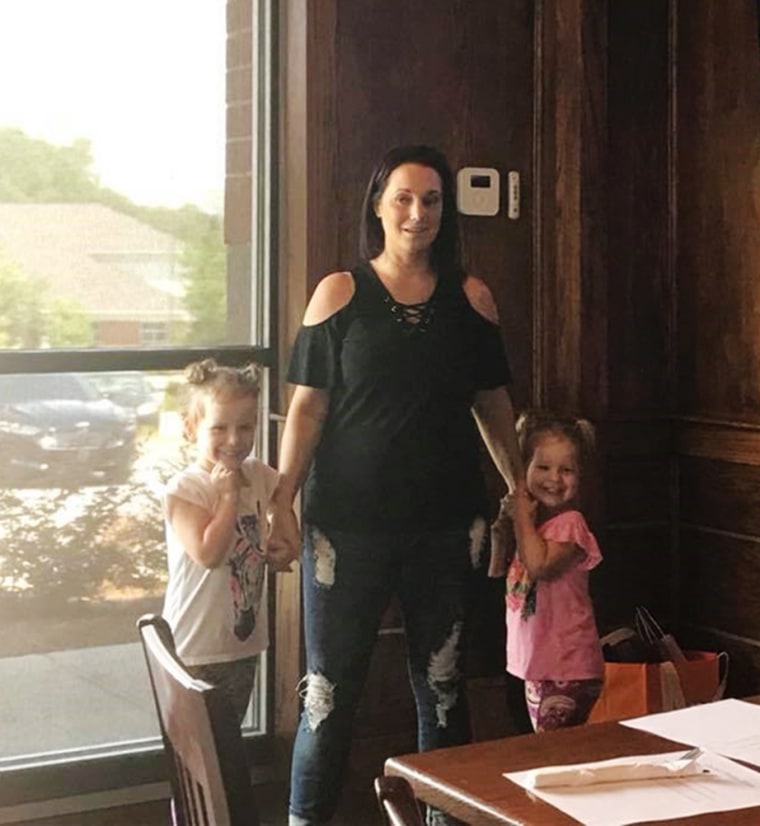 The Colorado Bureau of Investigations have since issued a "missing endangered alert" for Shanann Watts, Celeste and Bella due to the length of time that has passed since the three family members were seen.
An Amber Alert was not issued due to Shanann Watts' car being found at the home.
Baumhover said nothing appeared out of place at the house and officials are unaware of any mental health issues associated with Shanann Watts. Baumhover said police are speaking with friends and family to construct a timeline of when she was last seen.
"Knowing they could be in trouble, it's earth-shattering," Chris Watts said.
Shanann Watts' phone, purse and wallet were all found inside the home, according to Amanda Thayer, a friend of the pregnant mother.
"I said, 'Shanann, if you're checking your Facebook or Messenger, please let me know you're OK,'" Thayer said of a message she sent Shanann Watts. "I can't lose my best friend."