A Tennessee driver killed a pregnant woman and her 2-year-old son and injured two other people when he intentionally mowed them down Monday, according to police.
William David Phillips, 33, first hit pedestrian Tillman Gunter, 61, before driving less than a mile and running over Sierra Wilson Cahoon, 30, and her son Nolan Cahoon, 2, according to a statement from the Jefferson City Police Department.
Officers arrived to find the mother, who was pregnant, and her son dead at the scene and Phillips' car lodged in an ornamental fish store in Jefferson City, about 30 miles east of Knoxville. A store employee and Gunter were taken to a hospital with injuries that were not life-threatening.
Phillips, of Jefferson City, was arrested and charged with two counts of first-degree murder and one count of attempted first-degree murder.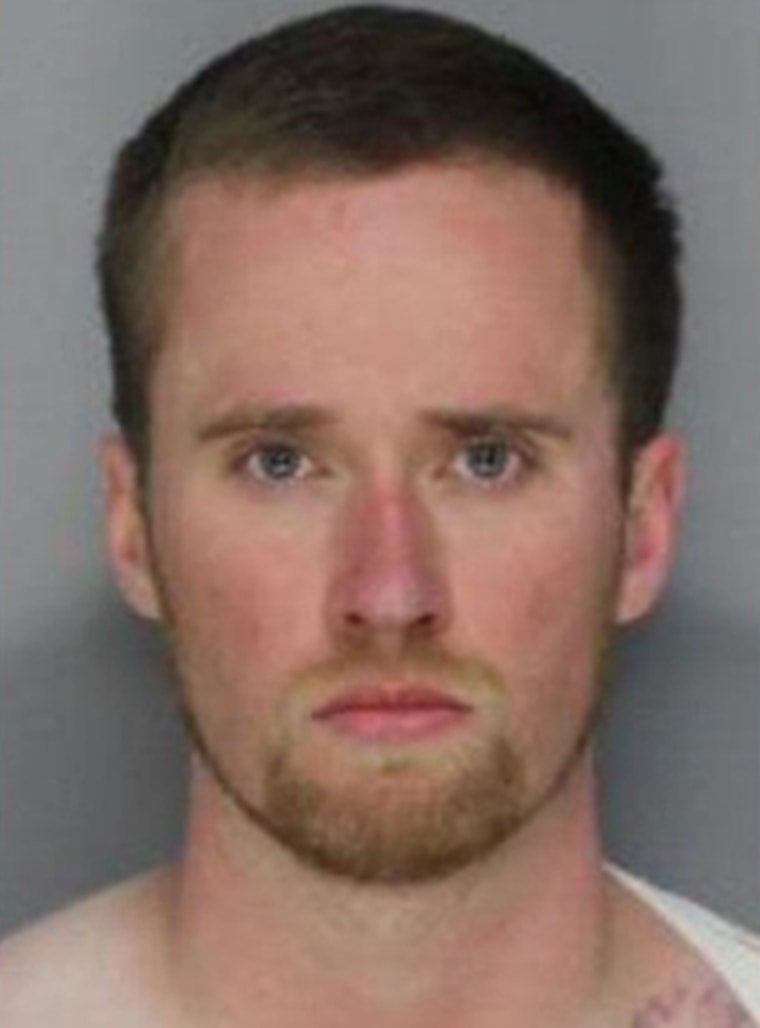 Police said he did not know the victims but carried out an "intentional act of violence toward randomly chosen pedestrians."
Katie McCord, the employee of the fish store, Sustainable Aquatics, told NBC affiliate WBIR that she felt water rush over her, then noticed a car was inside the building. She suffered cuts on her hand and leg.
"Maybe it hasn't really registered yet that that could've killed me," McCord said.
The owner of the store, John Carberry, ran out of the store right after the crash.
"He penetrated the building after taking out a guy-wire on a telephone pole, sending a stop sign 300 feet through the air across the top of the building into one of the employees' cars here," Carberry told WBIR. He "went through a block wall and went through a fish system that had 20 tons of water in it, and came to rest with his bumper about 10 feet past the entry point."
He added that he likely lost tens of thousands of ornamental fish, but said he wasn't focused on that.
"Nothing is comparable to the grief we feel for the family and community," Carberry said. "Just a young woman out with her son, pregnant, taking a walk on a sunny afternoon, and murdered."