A pregnant North Carolina woman vanished the morning she was supposed to deliver her baby, stumping worried family members who are frantically searching for her.
Carrie Bradshaw-Crowther, 49, disappeared at about 5 a.m. ET Tuesday morning from her Salisbury, North Carolina, home, an hour before a scheduled C-section, said her daughter, Lauren Lusk.
Lusk, 26, told NBC News that she had spent the weekend with her mom, helping her prepare for the birth of the baby. On Tuesday morning, Bradshaw-Crowther told Lusk to go fill up the car with gas before they set off for the 40 minutes to Charlotte for her delivery.
"When I got back, she was gone. The lights in the house were off, the door was unlocked," Lusk said.
Bradshaw-Crowther's car was also missing. Lusk called the hospital where she was supposed to deliver and police checked other local hospitals. She wasn't at any of them.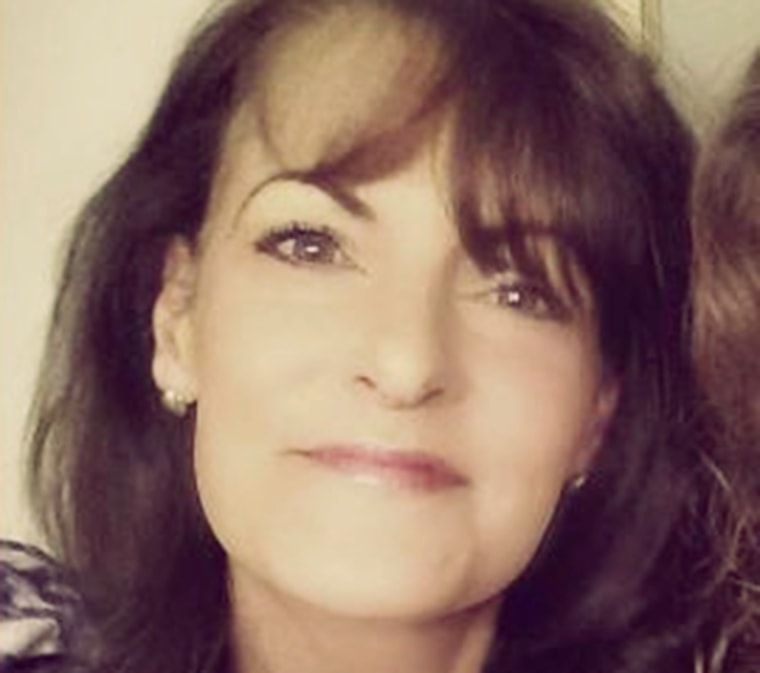 The pregnancy was high-risk, and Bradshaw-Crowther has a medical condition that required her to deliver via C-section, Lusk said.
"She seemed nervous obviously, but more towards the end of the pregnancy, she started getting happier about it. The last few weeks, she was really excited," she said.
When Lusk left for the gas station Tuesday morning, Bradshaw-Browther was in her pajamas, with curlers in her hair. Her makeup and purse were still in the house after she vanished, but her wallet and cellphone were gone.
"It's not like her," Lusk said. "She likes to keep up her appearance."
Salisbury police did not immediately return a call from NBC News.
But Drew Bradshaw, Bradshaw-Crowther's brother, said they were still searching Saturday for her and working on a lead.
Lusk said one call was made from Bradshaw-Crowther's cellphone 20 minutes after she went missing, six blocks from the house. She was spotted at a gas station in Statesville, about 25 miles from Salisbury, and stayed in a hotel there the night she went missing, Lusk said.
The baby's father hasn't heard from Bradshaw-Crowther either, and was headed to the hospital when she went missing, Lusk added.