President Barack Obama has declared a major disaster for the fourth most destructive wildfire in California's history, a blaze that has forced some 12,000 people to evacuate their homes and caused at least three deaths.
Obama signed the declaration Tuesday to release federal funding to help with the Valley Fire, which has been burning north of San Francisco since September 12.
The assistance includes grants for temporary housing, home repairs and uninsured-property losses, according to a White House statement.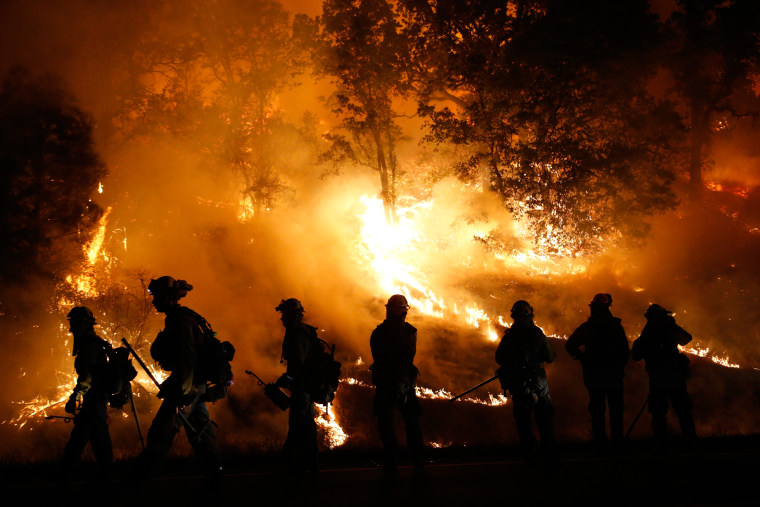 The fire, which broke out 90 miles north of San Francisco, in Lake County, has burned more than 76,000 acres and destroyed almost 2,000 buildings. It was 79 percent contained as of Tuesday night, according to Cal Fire.
More than 3,000 firefighters are attempting to tackling the blaze, at least three people have been killed, and four firefighters have been injured. Two residents, 61-year-old Robert Litchman and 66-years-old Robert Fletcher, are missing, Lake County Office of Emergency Services said Tuesday.
Obama's declaration came after a request from California Gov. Jerry Brown on Monday, who asked for federal assistance with the Valley Fire and the Butte Fire, which has been burning east of San Francisco since September 9 and has killed two people.
Brown, who has declared states of emergency for both fires, said the Valley Fire was the fourth most destructive fire in the state's history and the Butte Fire was the 12th most destructive.