President Obama hinted Thursday he might stick around Washington when he leaves the White House instead of heading to sweet home Chicago.
"We haven't figured that out yet," Obama said when asked in Milwaukee about his post-presidency plans. "We're gonna have to stay a couple years in D.C., probably, so that Sasha can graduate. Cause transferring somebody in the middle of high school... tough."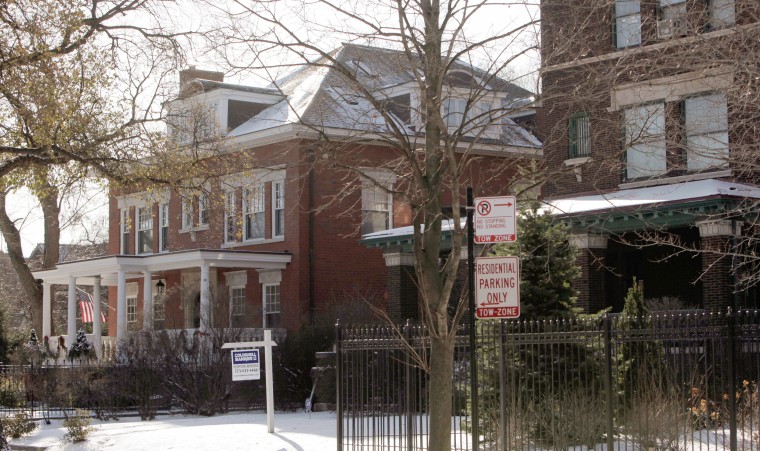 Sasha, 14, attends the private Sidwell Friends School in Washington.
But as he made small talk, Obama also hinted he pines for the Windy City, where he owns a home in the leafy Hyde Park neighborhood and where his presidential library will be built.
"By next week, basically winter is over in D.C.," he said to guests the Affordable Care Act event. "Chicago, middle of May. Always good closer to home."
When asked by one woman whether by "home" Obama was referring to his Hawaiian birthplace, the President replied, "It's home." But then he went on to describe how he met Michelle Obama in Chicago and their two daughters Sasha and Malia were born there.
Malia, 17, is off to college in the Fall and two of her top choices are in New York City — Barnard College and New York University.
Obama lived briefly in Brooklyn after he graduated from Columbia University in 1984 and word that Malia might go to school in the Big Apple sparked speculation that the entire family might decamp for New York City.
On a visit to Brooklyn back in 2013, Obama was impressed. "When I was living here, Brooklyn was cool, but not this cool," he said.
And last March, the Chicago Sun-Times's Michael Sneed reported that the Obamas were indeed New York City-bound. But a year earlier, Sneed also reported that the first lady was interested in moving to California.