President Ronald Reagan's daughter Patti Davis said she has forgiven her dad's would-be assassin, but thinks he should remain locked up.
Davis weighed-in on John Hinckley Jr. just hours after a judge Wednesday sprung him from the mental hospital that has been his home for 35 years -- and granted him permission to live full-time at his mom's home in Virginia.
"When my father was lying in a hospital bed recovering from the gunshots that nearly killed him, he said, 'I know my ability to heal depends on my willingness to forgive John Hinckley'," she wrote at length on her web site. "I too believe in forgiveness. But forgiving someone in your heart doesn't mean that you let them loose in Virginia to pursue whatever dark agendas they may still hold dear."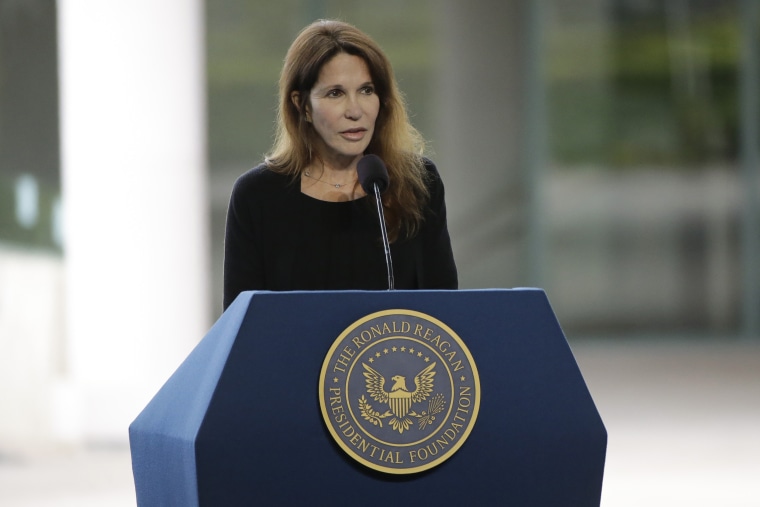 Hinckley, Davis wrote, "will have to check in sometimes with his doctors, and he will have to live with his 90 year old mother, which shouldn't cramp his style too much given her age and infirmities."
"His doctors have said that his psychosis and depression have been in remission for decades and his narcissistic personality disorder has lessened…quite a feat since narcissistic personality disorder is considered incurable," she wrote.
Related: John Hinckley Jr. to Be Released After 35 Years
Davis said she "will be forever haunted" by the March 30, 1981 attempt on her father's life, which also left wounded Reagan press secretary Jim Brady, District of Columbia police officer Thomas Delahanty, and Secret Service agent Timothy McCarthy.
"If John Hinckley is haunted by anything, I think it's that he didn't succeed in his mission to assassinate the President," Davis wrote.
Hinckley, 61, got the green light to move in with his mom as early as Aug. 5 after U.S. District Judge Paul Friedman found his continued treatment at St. Elizabeth's Hospital in Washington D.C. is "no longer clinically warranted or beneficial."
Under the plan, Hinckley would have to live with his mother for at least the first full year of his release before he could move – with the approval of his treatment team -- to a separate home either alone or with roommates.
"Mr. Hinckley recognizes that what he did was horrific," his lawyer, Barry Levine, said in a statement. "But it's crucial to understand that what he did was not an act of evil. It was an act caused by mental illness, an illness from which he no longer suffers."
The Ronald Reagan Presidential Foundation and Institute was not buying it. "Contrary to the judge's decision, we believed John Hinckley is still a threat to others and we strongly oppose his release," it said in a statement.
In an interview with TODAY, the former Secret Service agent who took a bullet in the chest while trying to protect Reagan said Hinckley "shouldn't be out."
"They can't tell me that they're absolutely positive that he's fine," McCarthy said.
But Michael Reagan, the late president's conservative oldest son, tweeted that his father "lived" the Lord's Prayer by forgiving Hinckley.
President Reagan's liberal son, Ron Reagan, has not yet weighed-in on Hinckley.
Hinckley was 25 in 1981 when he opened fire outside the Washington Hilton. Reagan survived being hit in the chest, but Brady was paralyzed after he was shot in the head -- a trauma that prompted him to found the Brady Campaign to Prevent Gun Violence. He died in 2014.
The Brady Campaign did not take a position Wednesday on Hinckley's release, but took the opportunity to comment on gun-control laws.
"We may all feel differently about releasing back into society a man who tried to kill the President of the United States and permanently disabled Jim Brady," campaign honcho Dan Gross said in a statement. "But virtually all Americans should be outraged that it will be just as easy for Jim's would-be killer to buy a gun today than it was 35 years ago."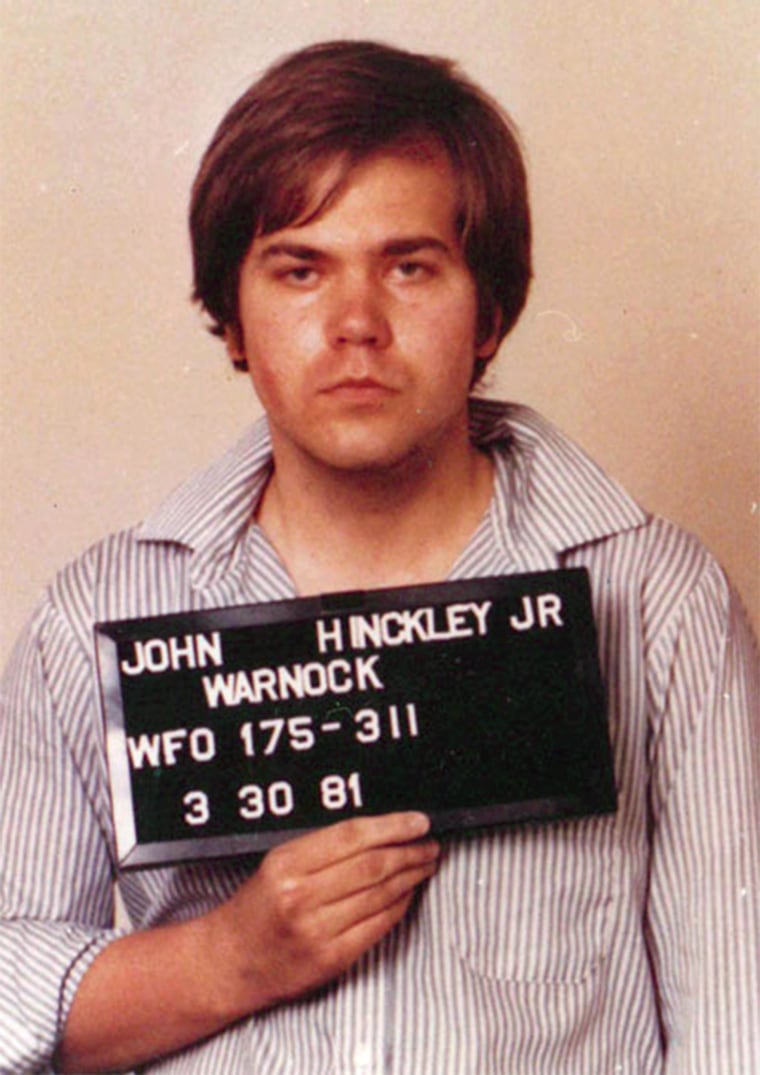 He added that background checks should be expanded to all gun sales — a point of contention between members of Congress who have failed to take legislative action.
Republican presidential nominee Donald Trump also weighed in on the judge's decision Wednesday, telling reporters at an unrelated news conference that Hinckley should not be freed.
Hinckley, who said he staged the attack to impress actress Jodie Foster, was found not guilty by reason of insanity and ordered to live at St. Elizabeth's for treatment.
Over the years, the court has loosened restrictions on him, and has allowed him to spend consecutive days at his mother's residence in a gated community south of D.C. Sometimes shadowed by the Secret Service, Hinckley has gone shopping and to the movies.
Prosecutors, however, have argued against increased freedoms for Hinckley, saying he has a history of being deceptive. They noted that he once wrote in a 1987 journal entry that psychiatrists would "never know the true John Hinckley."