President Donald Trump on Thursday donned a Navy flight jacket and matching cap during a tour of the U.S. Navy's most expensive warship — the USS Gerald R. Ford, a $12.9-billion aircraft carrier named for the former president.
He even wore a patch with his name and title "commander-in-chief" embroidered in gold on the left of his chest.
The gear was gifted to Trump upon his arrival, he said, and carried on a long tradition of presidents wearing the Navy gear during visits.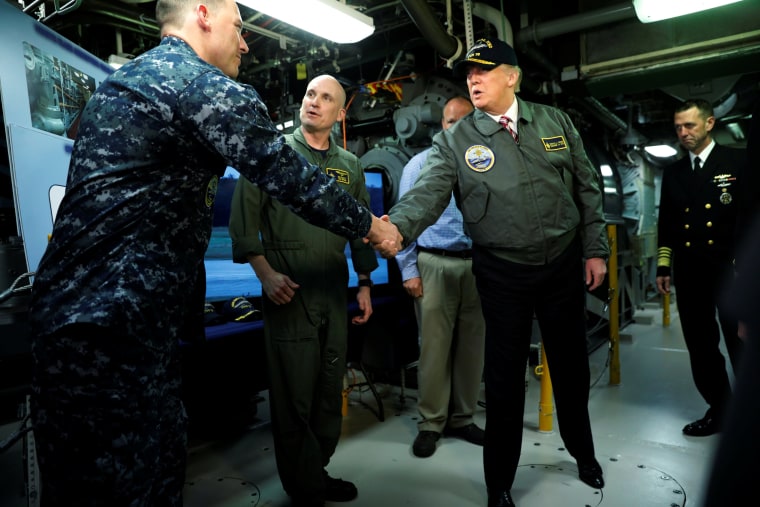 "[They] just gave me this beautiful jacket. They said, 'Here Mr. President, take this home.' I said, 'Let me wear it,'" Trump told the service members during an address aboard the ship. "And then they gave me the beautiful hat, and I said, 'You know? Maybe I'll do that.'"
Related: 'Total' Confidence: Trump Backs Sessions Amid Calls for Recusal, Resignation
Trump also mentioned his red caps, which became synonymous with his campaign and presidency, but said he had opted not to wear the "Make America Great Again" cap, preferring the Navy cap he'd been gifted.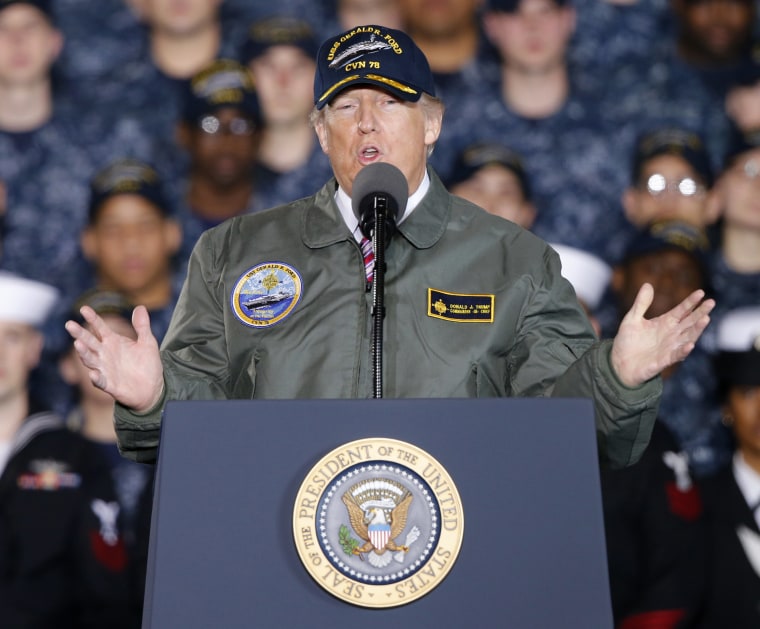 "I have no idea how it looks, but I think it looks good. It's a great looking hat," he said. "Just like this is a great looking ship."