Officials at New York City's Museum of Chinese in America said Friday they fear a fire at a building that housed as many as 85,000 pieces likely destroyed almost the entire collection.
Thursday's fire at 70 Mulberry Street, a former public school in Chinatown, did not appear to send flames into the museum's second-floor storage area, but damage from water sprayed on upper floors could be irreparable, said Nancy Yao Maasbach, the museum's president.
"It's devastating for us," she said.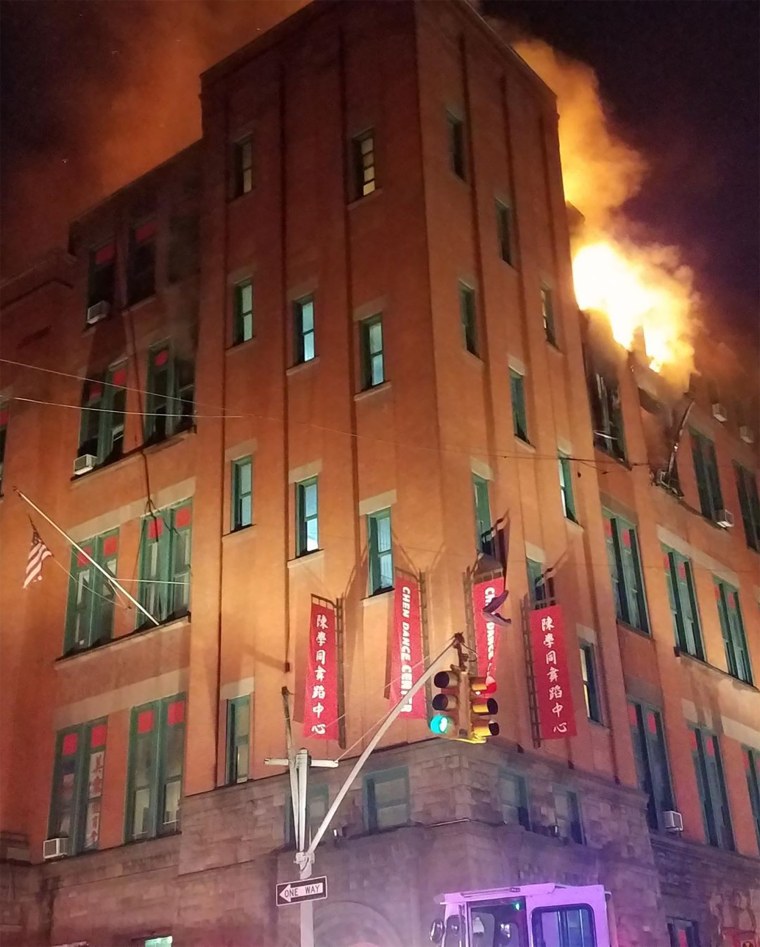 Among the injured were a 59-year-old man who suffered smoke inhalation and eight firefighters who suffered minor injuries. The building also housed a senior center and other nonprofits.
The museum, known by the acronym MOCA, used its portion of the building to store donated collections of Chinatown postcards, Chinese American newspapers, family albums, documents about the Chinese Exclusion Act of 1882 and letters home from lonely bachelor immigrants, Maasbach said.
"It's priceless," she said. "I think the most painful part is that these are families who trusted us with their collections."
The 40-year-old museum located a few blocks away from the burned building often used copies of documents and artifacts in its exhibits to keep the originals safe at 70 Mulberry, Maasbach said.
The extent of the damage isn't clear, Maasbach said, because firefighters and city officials aren't letting museum workers on the property. She said this will worsen damage to items that might be salvaged if conservators could get to them quickly.
"We're absolutely concerned about water damage," she said. "We cannot get there for two or three weeks."
The possible loss was realized on the eve of Lunar New Year, a date of celebration for the United States' Chinese diaspora.
But there was some good news: Museum officials say 35,000 pieces, mostly documents, had already been digitized and were thus preserved for future generations despite the possible loss of the originals.
"Anything that has historical significance that was in paper form could be digitized," Maasbach said, "and we were adamant about doing that over the last five years."
City leaders, conservators from other museums and strangers have offered help. Mayor Bill de Blasio tweeted Thursday, "We're going to help the community get through this."