Music legend Prince was killed by an overdose of the powerful painkiller fentanyl, Minnesota health officials said Thursday.
Fentanyl is a synthetic opioid up to 100 times more potent than morphine that is used for severe pain such as advanced cancer, according to the Centers for Disease Control. Although it can be obtained by prescription, many overdoses are linked to illegally made versions of the drug, officials say.
The Drug Enforcement Administration says it's more dangerous than heroin and taking too much can cause respiratory depression. Some 700 deaths between late 2013 and early 2015 were tied to fentanyl and its variations.
It's not clear if Prince got fentanyl from a doctor or another source or how long he was taking it. His death is the subject of a multiagency probe that includes the DEA and federal prosecutors.
"The investigation into Prince's death remains active," said Jason Kamerud, chief deputy of the Carver County Sheriff's Department. "I cannot say when it will be completed."
The 57-year-old singer was found April 21 in an elevator of his Paisley Park Studios in Chanhassen, Minnesota, when an employee of a drug rehab in California arrived to see him.
A Prince representative had contacted the rehab, Recovery Without Walls, the day before about a "grave medical emergency" related to the use of prescription pain medication, the facility's attorney later told reporters.
The rehab doctor, Howard Kornfeld, dispatched his son, who is not a physician, to Minnesota with the goal of evaluating Prince and getting him to enter treatment, the lawyer said.
The son was carrying with him a drug that is often used for opioid withdrawal, but when he got to Paisley Park, he and staff members found Prince unresponsive. An ambulance rushed him to the hospital, where he was pronounced dead.
Six days earlier, Prince was briefly hospitalized in Illinois after his plane made an unscheduled stop. His representatives said he was suffering from the flu, though audio from air traffic controllers later revealed the pilot reported an "unresponsive passenger."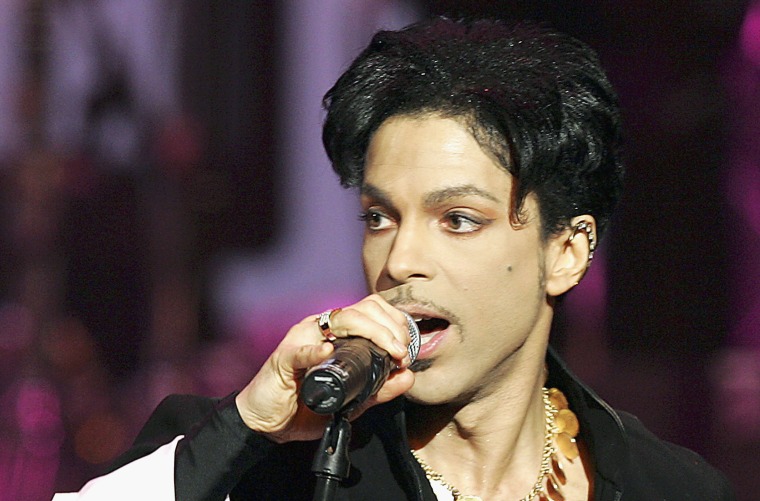 At the time of his death, Prince was being treated by Minneapolis geriatrician Michael Schulenberg for opioid withdrawal, anemia and a fatigue, a source with knowledge of his treatment told NBC News.
According to court documents, Schulenberg had seen Prince the night of April 20 and went to Paisley Park the following morning to deliver test results only to discover that his patient had died. He told police that he had prescribed medication to Prince; the source said the medication was not painkillers.
After his death, close friends of Prince said they did not believe that the musician — a devout Jehovah's Witness and proponent of clean leaving — was abusing drugs.
Others have pointed out that Prince had hip problems from years of energetic performances that could have pushed him to take pain medicine.
"When you get into the last years of your ability to meet the public's demands, you've got to take something to either enhance your performance, recover from your performance, or to address the pain later," said a former band member who performed with him a year ago.
"You just can't perform on that level and meet those audience demands without taking something, legal or illegal."
A law firm representing Prince's only full sibling, Tyka Nelson, said it had no comment on the medical examiner's report.
Dr. Mark Willenbring, who heads the Alltyr clinic in Minneapolis, said he's seen fentanyl abuse in his clients.
"It's very much happening here," he said. "People are getting all sorts of stuff, including fentanyl, off the dark web."
Willenbring said fentanyl addiction is treated the same way as addiction to other pain medications like Percocet or Oxycontin.
He believes that if Prince or his handlers had sought help at a local clinic and been treated with a drug like Suboxone — similar to the drug the rehab doctor's son brought with him — he would probably still be alive.
He wondered if fear of being exposed had stopped the singer or his associates from reaching out to an addiction specialist sooner.
"Because Prince was Prince he didn't get good care," Willenbring said. "It's a terrible tragedy."