Nearly two weeks after pop superstar Prince died unexpectedly, his relatives filed into a Minnesota court Monday to stake their claims to an estate worth an estimated $300 million.
They didn't stay there long.
In a court hearing that lasted all of 10 minutes, Carver County Judge Kevin Eide announced that Prince's surviving sister and five half-siblings have all agreed to continue allowing wealth management firm Bremer Trust to serve as special administrator of the iconic musician's fortune.
RELATED: Prince's Sister Says Superstar Had No Known Will
"The attorneys want me to emphasize that the heirs have all expressed confidence in Bremer Trust," the judge said.
Eide also sought to puncture rumors that Prince's siblings are spoiling for a fight by noting the heirs are "openly communicating with each other." He did not give a date for a next hearing.
Amused by the sight of all the reporters packing the courtroom in usually sleepy suburban Minneapolis, Eide said "we're not used to this kind of notoriety here in Carver County."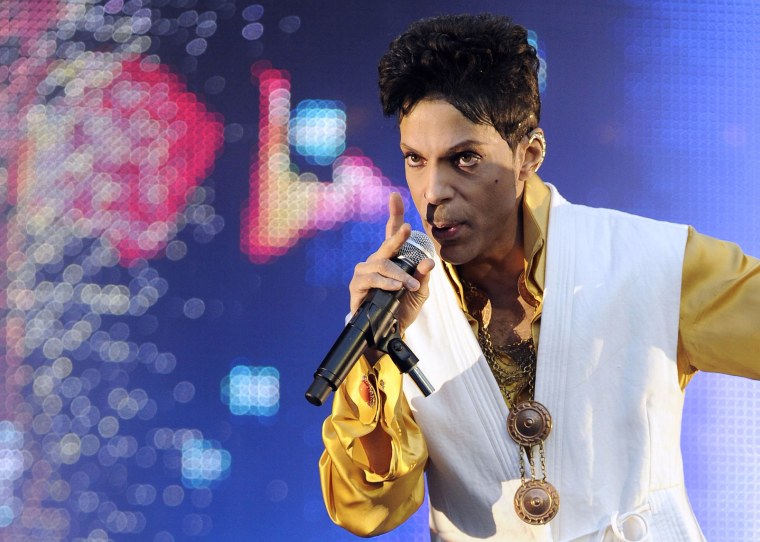 Bremer attorney Natasha Robertson, along with eight lawyers representing the Prince heirs, also confirmed reports that they have not yet found a will.
Prince's only full-sibling, sister Tyka Nelson, has already filed the paperwork in Carver County requesting that she be appointed executor of her brother's estate.
Prince, whose full name was Prince Rogers Nelson, was 57 when he died on April 21.
Police are still trying to determine the cause of death. Law enforcement sources have told NBC News that prescription painkillers were found on Prince's body and in his Paisley Park estate, located outside of Minneapolis.
RELATED: Who Will Step Forward to Claim Prince's Millions?
In addition to his siblings, Prince is survived by two ex-wives. His only child, a son named Boy Gregory, was just a week old when he died in October 1996.
Prince owned a dozen properties in and around Paisley Park, mostly rural pieces of land and some houses for family members. Public records show those properties were worth about $27 million in 2016.
His relatives are also seeking control of the lucrative Prince brand — including his NPG record label, the thousands of unreleased songs that the musical genius is believed to have left behind, his collection of MadCat Hohner Telecasters and other guitars.
Prince sold over 100 million albums over the course of a 40 year career and his tours raked in $225 million in ticket sales. He was inducted into the Rock and Roll Hall of Fame in 2004, two decades after his "Purple Rain" album went multi-platinum.