This piece was originally published by MapLight.org, a non-profit research organization that works to "reveal money's influence on politics."
Last year, Donald Trump criticized his opponents for their close ties to the super PACs raising and spending unlimited cash in support of their presidential campaigns.
"They're in total cahoots with their [super] PACs, which they're not allowed to be," the real estate mogul told the Washington Post. "They're all in total cahoots. They put their friends in there. One good thing about me: I'm not." Trump later disavowed a cluster of super PACs that had sprung up to support his campaign. He called on the groups to return all donations,and demanded other presidential candidates do the same.
Now that Trump is the Republican nominee, and facing a well-funded Democratic opponent, his campaign has embraced help from outside groups. His team appears to have thrown its support behind one super PAC, called Rebuilding America Now. Tom Barrack, a longtime friend of Trump's, is raising money for the group, and a former top Trump campaign adviser is helping lead its efforts.
Click Here to Read MapLight's Version of This Story
The Trump campaign announced in April it had hired Ken McKay as a senior adviser, saying he would "support our delegate operations team and bolster our ground game efforts." McKay left the Trump campaign in early June to join Rebuilding America Now. When the move was announced, a number of media outlets, including CNN and the Wall Street Journal, reported that McKay would have to go through a 120-day "cooling off" period before working with the super PAC, under federal elections rules.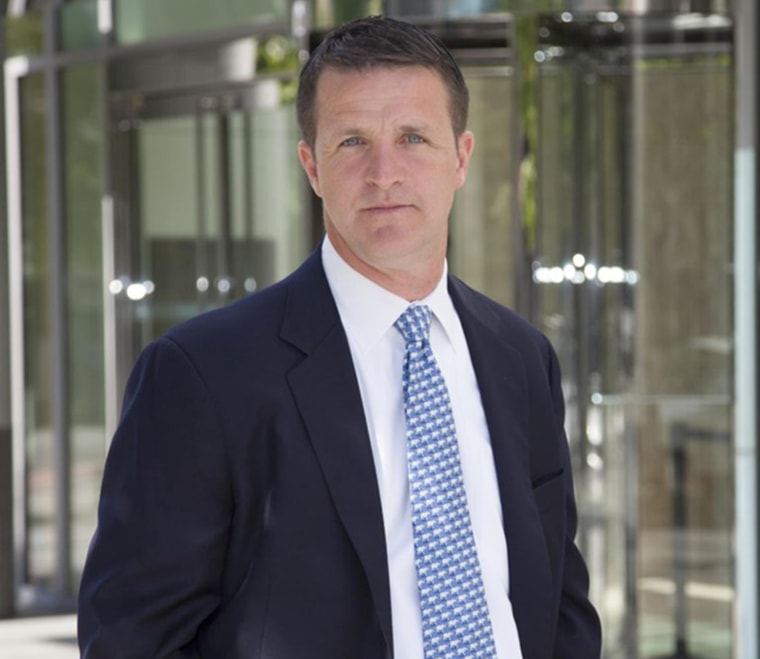 That didn't happen. Rebuilding America Now began paying McKay for "political strategy consulting" only days after it was reported that he was leaving the Trump campaign, according to the group's filing with the Federal Election Commission (FEC). The super PAC paid McKay $60,000 in June. As Rebuilding America Now's political director, McKay has frequently discussed his group's messaging and advertising strategy with the media.
When MapLight asked Rebuilding America Now on Monday why McKay did not wait before starting to work with the super PAC, the group's spokesperson, Melissa Stone, responded that McKay was a volunteer for the Trump campaign.
"Ken McKay volunteered to help pre-convention operations for a few weeks, but he was never paid by the Trump campaign. Rebuilding America Now works to ensure compliance within all respects of the law," Stone said, before asserting that Hillary Clinton's campaign is "peddling falsehoods to reporters" about her group.
Under the FEC's "cooling off" rule, a Super PAC is prohibited from making communications in support of a candidate based on a former campaign staffer's knowledge of the candidate's plans, strategies or needs, within 120 days of the staffer leaving a campaign. Lawyers at two campaign finance watchdog groups say the rule may apply to McKay's work with the super PAC regardless of whether he was paid.
Craig Holman, a government affairs lobbyist at Public Citizen, said McKay "absolutely should have" gone through a "cooling off" period before working with the super PAC, because he was an "agent" of the Trump campaign.
"If he was involved in the Trump campaign, and a senior adviser or consultant to the Trump campaign, it doesn't really matter whether he was volunteering or getting paid by the Trump campaign," Holman said. "He was still an agent of the candidate, and the coordination rules would apply."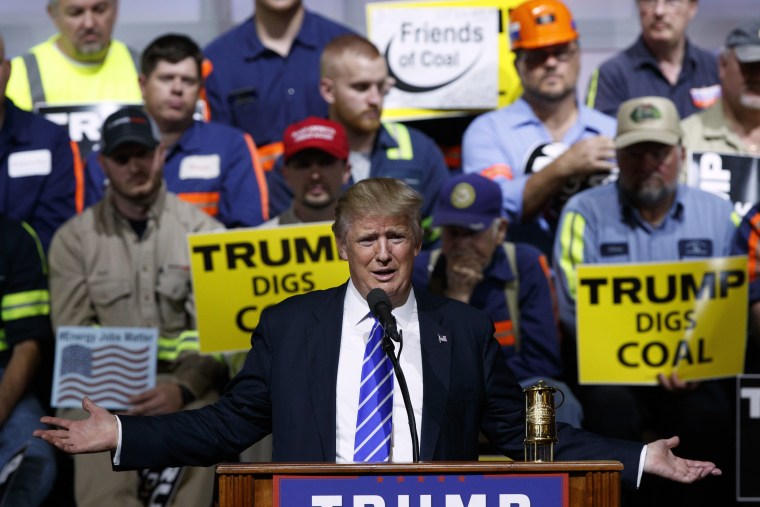 Brendan Fischer, an associate counsel at the Campaign Legal Center, agreed that McKay should have waited before working with the super PAC. "The rules are designed to prevent a person from joining a campaign, learning the campaign's strategies and needs, and then joining a super PAC and using that information to ensure the PAC's 'independent' spending is of maximum value to the campaign," Fischer said.
Other lawyers say it's not possible to verify from the outside whether McKay's quick move to the super PAC is problematic, because it depends on what his role was with the campaign. "In order to tell whether there was anything inappropriate, you'd have to look under the hood," said Ken Gross, a partner at the law firm of Skadden, Arps, Slate, Meagher and Flom.
The Trump campaign's FEC records do not list any payments to McKay. Spokespersons for Trump did not respond to questions about McKay's work with the campaign.
Trump's super PAC allies are the latest to test the federal election regulations meant to prevent campaigns and outside groups from coordinating. The U.S. Supreme Court's Citizens United decision -- which allowed companies and unions to spend unlimited amounts of money on elections -- was predicated on the idea that outside groups' expenditures in support of candidates are made separately from campaigns.
However, many of the candidates in the 2016 field have essentially outsourced many traditional campaign responsibilities to super PACs. That's because unlike candidate committees, super PACs can accept donations of any size.
Former Florida Gov. Jeb Bush raised over $100 million for a super PAC that supported him once he officially declared his Republican presidential bid. Carly Fiorina filmed a documentary with a super PAC before announcing her presidential run, and the group later had its employees follow Fiorina to campaign events to help staff them. On the Democratic side, a super PAC has asserted it may openly work with Clinton's campaign, because it's not making "independent expenditures" like TV ads.
As Trump pointed out, many of his opponents' super PACs were run by their associates. That's been a common theme since super PACs were first created: nearly half of super PACs active in the previous two election cycles supported only a single candidate, and many were run by candidates' friends and allies.
Regulators at the FEC haven't reacted as campaigns and super PACs have pushed boundaries. The FEC's commissioners, three Democrats and three Republicans, have consistently deadlocked on policy decisions, and have pursued fewer enforcement actions in recent years.
Last month, McKay spoke with ABC's "Powerhouse Politics" podcast about Rebuilding America Now's fundraising and advertising strategies. Asked if the super PAC has the Trump campaign's blessing, McKay demurred.
"This PAC was established with trusted friends of the candidate," he told ABC. "I can't say we have anybody's blessing. We're independent, and we make sure to walk a very, very -- not a fine line, but we walk on the side of legality."
Three weeks later, Rebuilding America Now shared on its website a Politico story, with the headline: "Trump blesses major super PAC effort."