The Florida professor who became known for floating bogus theories about the 2012 Sandy Hook Elementary School massacre is fighting to get his job back.
James Tracy claims in a federal lawsuit that his First Amendment rights were violated when Florida Atlantic University fired him in January 2016 and that this was an attempt to silence his "constitutionally protected speech."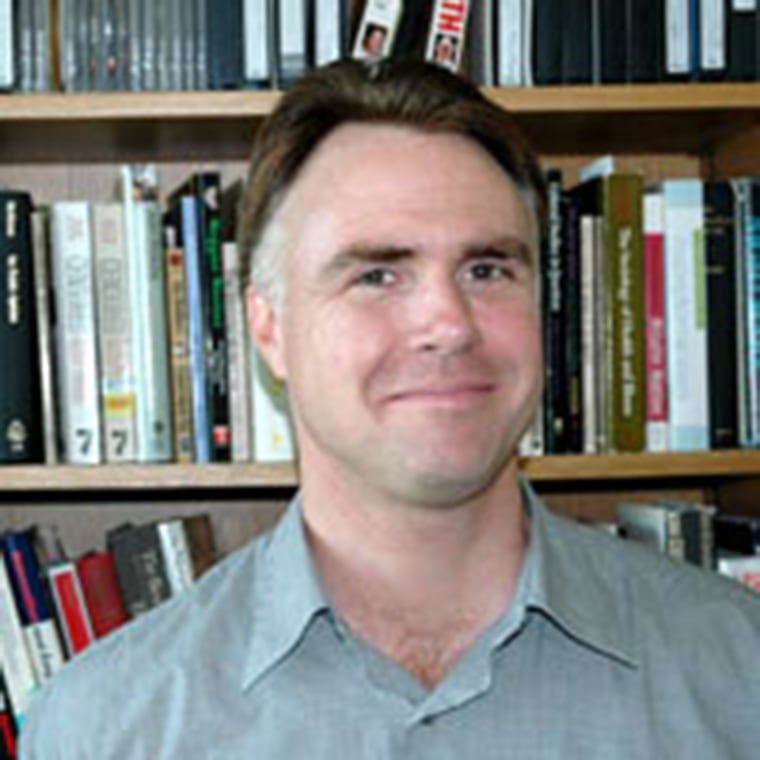 But in opening statements at his trial, FAU university attorney Joseph Curley said the school didn't punish Tracy for pushing theories that he described as "distasteful," but because of insubordination.
Tracy refused to fill out a mandatory form required of all university employees detailing outside activities, solicited $1,000 in donations from the 10,000 or so people who read his blog, and violated school rules by using school equipment to write his blog and produce a podcast, Curley said.
"This isn't playtime for Florida Atlantic University," Curley said. "They've been accused of violating the First Amendment. That's a serious charge for a public institution."
"What they wouldn't let him do is violate the rules that affect not just him but everybody," he said.
Related: Florida Atlantic University Fires James Tracy
The legal battle playing out in West Palm Beach federal court comes as the fifth anniversary of the tragedy in Newtown, Connecticut, approaches.
Twenty first-graders and six staffers were killed when Adam Lanza, armed with a Bushmaster AR-15 type rifle, stormed the school on Dec. 14, 2012, and started shooting. In its wake, so-called truthers began circulating unsubstantiated claims — such as the mass killing was staged by the government to push gun control.
Tracy, who taught communications and mass media at FAU, was removed from his tenured post after years of stoking controversy on his personal Memory Hole blog. Tracy is suing to be reinstated, as well as for unspecified damages and back pay.
In his complaint, Tracy described himself as an "award-winning American academic" and claimed FAU "trampled on their own long-standing principles of academic freedom."
Related: Can a Professor Be Fired for Doubting Sandy Hook Massacre?
Tracy insisted the university knew all along that he was writing the blog and that FAU "began searching for ways and means to discipline and terminate Professor Tracy" after reporters got wind of what he was writing.
Then in December 2015, a Newton couple whose 6-year-old son Noah was one of Lanza's victims, wrote in an op-ed published in a Florida newspaper that Tracy was "chief among the conspiracy theorists."
"Tracy even sent us a certified letter demanding proof that Noah once lived, that we were his parents, and that we were the rightful owner of his photographic image," Lenny and Veronique Pozner wrote.
Tracy, in brief interview with NBC News on Dec. 19, 2015, said his letter to the Pozners was a response to a copyright infringement claim by the couple who demanded he remove photos of their son from his website.
But asked if he accepted that the boy died at Sandy Hook, Tracy replied, "I don't."
"Nobody died at Sandy Hook," Tracy added at the time, before referring to a book by that name.