A Massachusetts for-profit college that was accused of defrauding students and driving them into debt is going out of business.
Salter College and its parent company, Premier Education Group, agreed Tuesday to provide $1.6 million in debt relief to students and shutter their doors in the state by the end of the year. The announcement came on the same day that NBC News published an exposé done in cooperation with The Hechinger Report that focused specifically on the school.
"Salter College misled students and deprived them of the information they needed to make informed choices about their education," Massachusetts Attorney General Maura Healey said in a statement. "The settlement will provide students the relief they deserve and stop this predatory for-profit school from doing business in our state."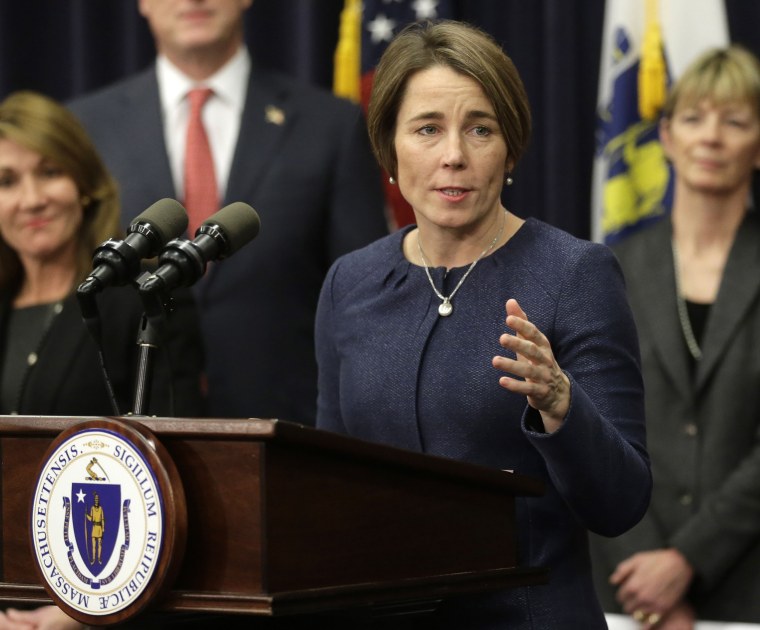 Filed in Suffolk Superior Court, the assurance of discontinuance alleges the companies violated state for-profit and occupational school regulations designed to protect students from deceptive practices.
Under the terms of this settlement, Premier will also pay $100,000 to the commonwealth and wipe clean the credit reports of students who went into massive debt to earn certificates that turned out to be close to worthless.
"Premier will no longer enroll Massachusetts students, including through its internet and other remote programs, and must wind down all Massachusetts operations by the end of the year," Healey's statement reads.
"The case specifically relates to certain students who began attending the Salter School in Fall River and/or Malden, the Salter College in West Boylston and/or Chicopee, and the Branford Hall Career Institute in Springfield between April 1, 2016 and March 31, 2018."
NBC News sent an email to Premier Education Group seeking comment about the latest development. There was no immediate response.