Christy Johnson's heart dropped in February when she first stepped into a facility for children with serious mental and behavioral health issues in Courtland, a few miles from the Tennessee River in northern Alabama, run by Sequel Youth & Family Services.
"There was a particular room," said Johnson, investigations supervisor for the Alabama Disabilities Advocacy Program, a federally funded watchdog group that has the authority to monitor treatment facilities like Sequel's and advocate for changes. "I recall walking in and the stench was overwhelming. There were feces on the floor, stuck inside the doorframe, stuck around the window."
Then children began to talk. They described physical abuse by staff, Johnson said, and being denied medical care. A 14-year-old boy with a bloody gash just beneath his hairline told her that staff members had shoved him headfirst into a wall, Johnson said.
Children at Sequel's other facilities in Alabama — Montgomery, Owens Cross Roads and Tuskegee — also had stories to tell. When Johnson and her colleagues visited, the children recounted how staff encouraged them to kill themselves and made vulgar comments; one child said staff members "make fun of my name, which upsets me because it is my dad's name and he passed away."
The advocacy organization's monitors interviewed about 100 children, some as young as 12, and documented their findings in a report this summer. The report included photographic proof of the Dickensian conditions that the state's most vulnerable children were forced to live in: broken doors, missing floor tiles, blood smeared on the walls and thin mattresses laid on top of concrete platforms.
"These are places that are supposed to provide a safe, homelike, therapeutic environment," Johnson said. "That's not what we saw."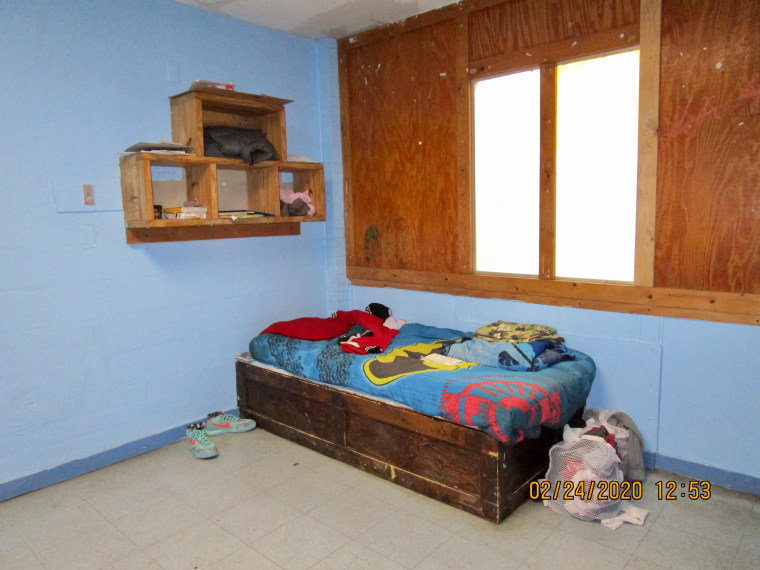 Sequel, a company with locations in 20 states that turned a $25 million profit in 2016, markets itself as a national leader in providing specialized care for at-risk youth. Yet, at these facilities, children have been sexually and physically assaulted by staff members. A 16-year-old, Cornelius Frederick, died this year after several staff members restrained him at a Sequel facility in Michigan, prompting disability rights proponents, legislators and child advocacy groups in at least six states to question whether the company focuses more on profit than rehabilitating the children in its care.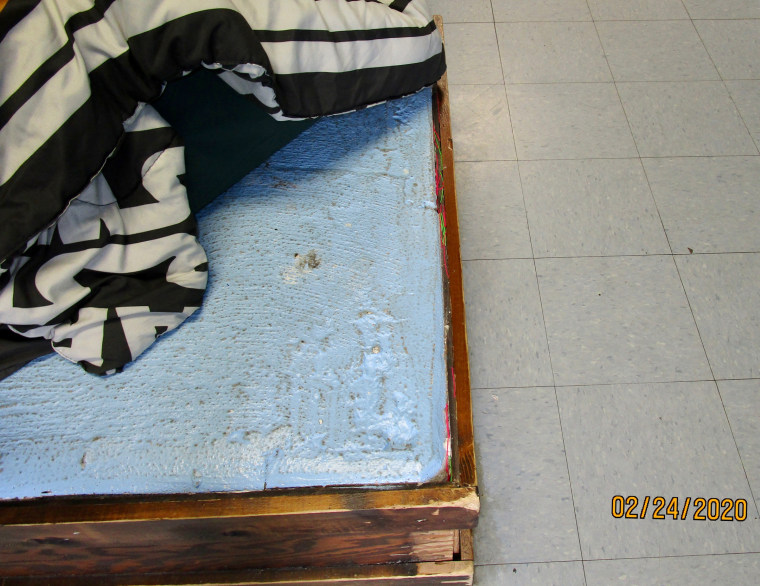 An NBC News investigation — based on more than 10,000 pages of records from 14 states and interviews with former Sequel residents, their parents and attorneys, probation officers and watchdog groups — reveals how Sequel became one of the biggest behavioral health youth facility operators in the country. The company has secured hundreds of millions of dollars in government funding and tens of millions more from private equity firms to expand to new locations, while deploying a sophisticated marketing strategy to convince state officials to send more children, despite government inspections flagging violations at Sequel locations in at least nine states, the records show.
In Alabama, where Sequel is headquartered, records reveal that reports of troubling conditions in the company's facilities have been made to state agencies for years, including mandatory child abuse and injury reports and whistleblower accounts by former Sequel employees. Despite that, the facilities passed regular inspections and public dollars continued to flow. Since 2016, the company has secured contracts worth more than $68 million from the state's Department of Human Resources.
"Alabama cannot wait for the death of a child before severing ties with Sequel," the Alabama Disabilities Advocacy Program told state agencies in its July report, which called on the state to end its contracts with Sequel and revoke the company's licenses.
The state did not end its relationship with Sequel. According to Daniel Sparkman, spokesman for Alabama's Department of Human Resources, the agency made unannounced visits to Sequel facilities in the wake of the advocacy group's report, but by then, "most, if not all deficiencies had been addressed." The agency continues to send children to Sequel facilities.
Marianne Birmingham, Sequel's compliance director, said in an interview that the company has worked with the state to improve conditions in its Alabama facilities. She said that most allegations made by children, staff and advocates end up being unsubstantiated, but that the company has "zero tolerance" for abuse and immediately reports allegations of wrongdoing to state oversight agencies. Sequel, she said, has also invested millions in improving care, staff training and oversight of its programs, doubling the size of its corporate compliance team.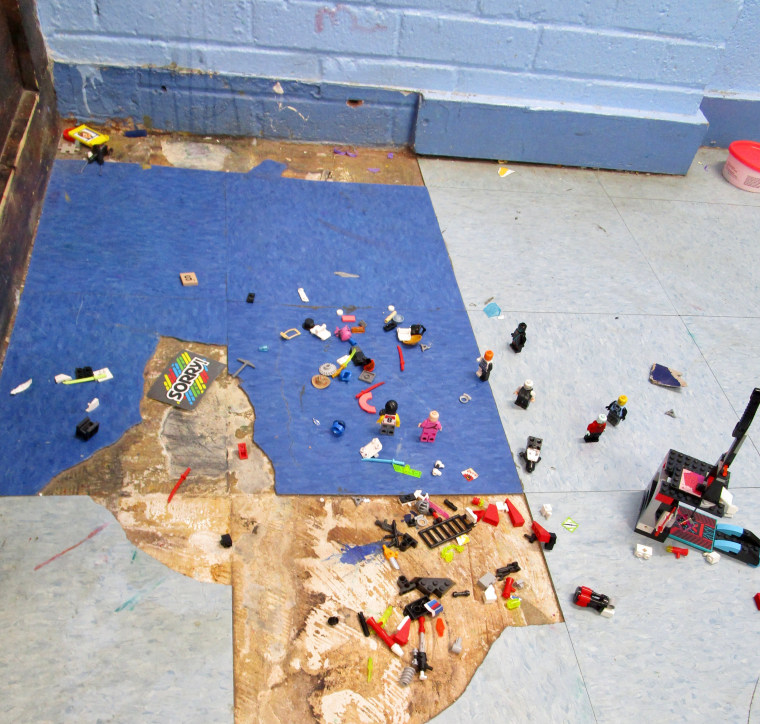 "We took the feedback from the report, we identified areas for improvement, we worked with the state to come up with a manageable plan to make those areas of improvement," Birmingham said.
"Anytime that our clients are not getting the highest quality care that they deserve is an opportunity for improvement."
However, advocacy groups say that Sequel's track record should be a red flag to states that send Sequel their most troubled children — along with millions in taxpayer dollars.
"Tax dollars are being used ultimately to abuse and mistreat children who are in need of serious therapeutic services, and we've sent them to these services for that," said K. Ricky Watson Jr., head of the National Juvenile Justice Network, which has advocated against for-profit juvenile detention.
"When you think about the amount of money that these facilities and Sequel are receiving," he said, "it makes you wonder: Where exactly is that money going?"
'A very hostile environment'
Sequel cares for more than 9,000 clients across the U.S., including foster children, children whose parents are unable to handle their behavior and children in the state's juvenile justice system.
Nearly all of Sequel's programs run on government funding: States pay Sequel $275 to more than $800 a day per child to provide residential and therapeutic services. For children who qualify, Medicaid reimburses Sequel for medical and mental health treatment. In Alabama alone, Sequel received nearly $25 million in Medicaid payments from 2018 to this August.
Laurie Broadrick, 19, arrived at Owens Cross Roads, a residential treatment facility for girls in northeast Alabama, in 2016. After her mother received a terminal cancer diagnosis, she became depressed and defiant, and struggled with suicidal thoughts. Her family couldn't afford private care options that cost up to $4,000 a month, but social workers determined Laurie's needs were so great that she qualified for state care.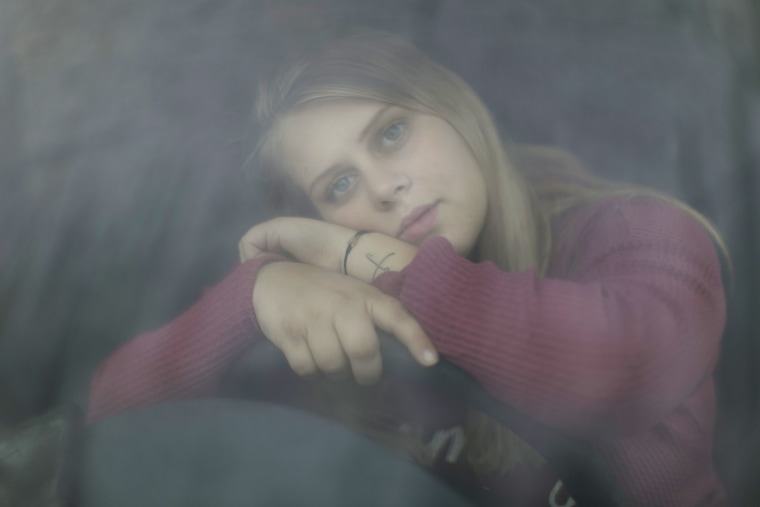 But rather than get better, Laurie said, girls at Owens Cross Roads seemed to get worse. She said she regularly witnessed staff members putting girls into violent restraints, to the point where they struggled to breathe, allegations also documented by the Alabama Disabilities Advocacy Program and in NBC News interviews with other former residents. Some girls tried to harm themselves just to get out of the facility, Laurie said, including herself.
"At that point, I was so depressed I didn't know what to do," Laurie said.
She was taken to a psychiatric hospital, where, she said, "you get emotional help that you would actually need, rather than just four walls and people screaming at you and a very hostile environment."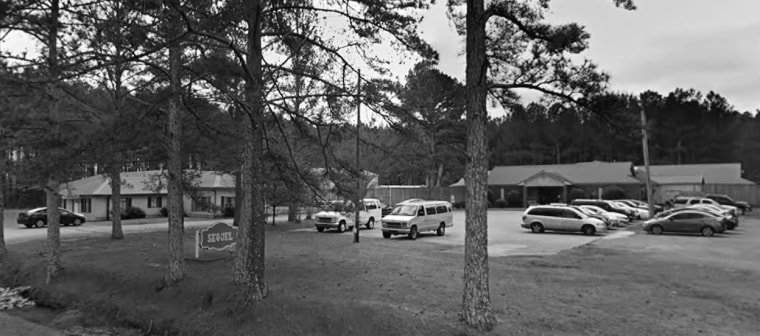 Laurie didn't know it at the time, but her future husband, Tristan Broadrick, was also struggling in Sequel facilities in Alabama.
Tristan's mother died when he was 2, and he said his father was addicted to drugs. Tristan, now 18, was placed into foster care on his 12th birthday and bounced between group homes until 2018, when he landed at Tuskegee, an intensive psychiatric treatment facility.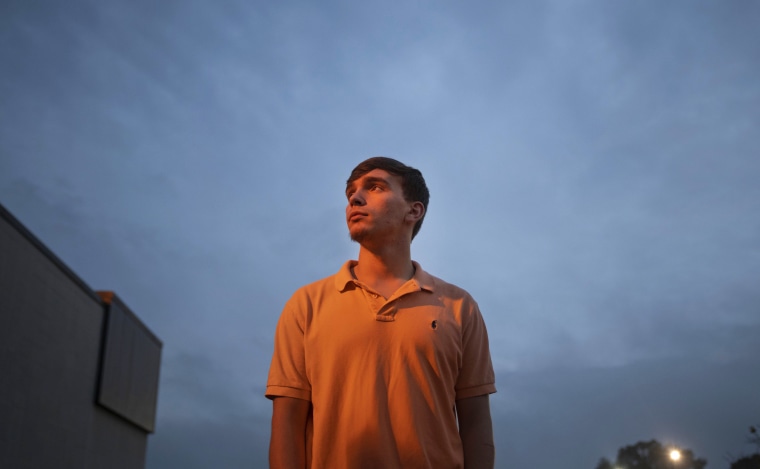 When Tristan was 16, he tried to run away, and when he was caught, he said, Sequel employees put him in solitary confinement as a punishment. For 72 hours, staff members left him in a small room outfitted with a thin mattress and a camera on the ceiling, he said. According to Tristan, and confirmed by state records and accounts from advocates and four former foster children, the staff regularly used seclusion, sometimes for days, at Tuskegee and Owens Cross Roads.
The first morning he woke up in the room, Tristan said, he waved his arms at the camera, pounded on the door and shouted for the staff to let him out to use the bathroom. He watched through a window as children made their way to class. "I was banging and kicking on the door, trying to get someone's attention," he said.
But nobody came. He was forced to go to the bathroom on his own breakfast tray, he said.

Sequel declined to comment on Laurie's and Tristan's cases. Birmingham said that seclusion — which the company refers to as "controlled observation" — and physical restraints are supposed to be "last resorts" and are not meant to be punitive.
After NBC News presented Sequel with a list of questions this month, Birmingham visited two of the company's Alabama facilities, and said she found that "The kids were very happy." She said she encourages staff members to report any concerns about misconduct to a company hotline so Sequel can ensure no child is abused in its care.
"Personally, I am enraged when I find out that people have treated my kids that way, if that allegation turns out to be substantiated," she said.
The company later said in an email that in cases where a child's safety is threatened, "we take all necessary actions — from employee termination, to policy and process changes, to staff-wide retraining — to ensure we live up to our high standards of care for the youth we serve."
Records show that the problems at Sequel facilities go beyond Alabama.
In Iowa, licensing inspectors found on multiple visits over the past two years that the Woodward Academy staff had put residents in inappropriate restraints without justification. They also found the facility in disrepair, documenting missing sink handles, showers that had no hot water, moldy food, chairs with arms ripped off and nails exposed from torn upholstery on several couches. Sequel disputes the findings and the facility remains open.
At Kingston Academy in Tennessee, state inspectors found mold infestations, overflowing toilets and children sleeping on mattresses on the floor. Last year, Tennessee, which had paid Sequel up to $608 a day per child, suspended admissions to Kingston and the state's Medicaid agency terminated its contract with Sequel. Sequel subsequently closed the facility.
"What we do is we strive every day to provide the best care we can for kids in these facilities," Birmingham said. "And when we identify circumstances in which we are not providing care to the par that we expect it to be provided, we intervene with it. And we either make drastic improvements at the facility, or we may choose not to operate that facility anymore."
A business funded by government money
Two dozen people sat quietly in a conference room at the University of Baltimore on Oct. 1, 2015, as Sequel co-founder Jay Ripley, dressed neatly in a blazer and tie, explained why he had built a company that largely ran on taxpayer money.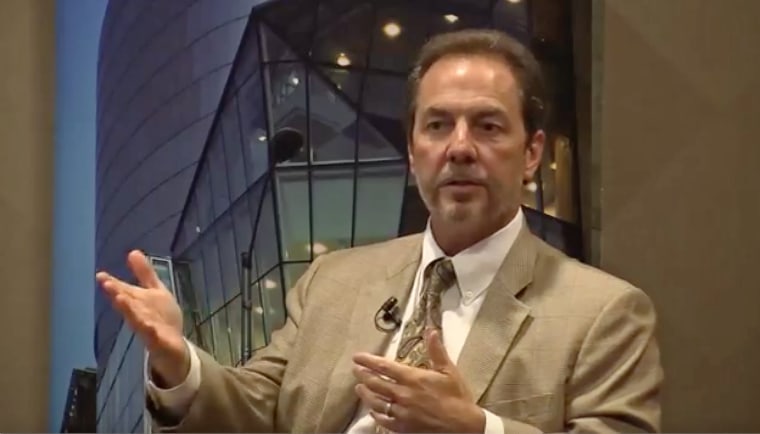 "We focused on public pay because we figured kids are always going to have issues and they're always going to get in trouble, and again, the government has to figure out a way to take care of them," Ripley explained, according to a video recording. The company collected over $200 million in annual revenue at the time, he said, and turned about $30 million in profit, which he attributed to keeping staffing costs low.
"You can make money in this business if you control staffing," said Ripley, who at the time made $104,167 per month from Sequel as chairman, according to a financial disclosure.
Today, youth counselors at Sequel facilities start off making $12 to $15 per hour, depending on the location.
Ripley started Sequel in 1999 with Adam Shapiro, a lawyer, initially just to run Clarinda Academy, a youth facility in Iowa where Shapiro had been executive director. The company kept growing by taking over other youth facilities and programs, fueled by investments from a handful of private equity firms. One firm, Altamont Capital Partners, which has investments in health care companies, Alamo Drafthouse Cinema and clothing brands like Billabong, purchased a majority stake in Sequel for an undisclosed amount in 2017. Both Altamont and Sequel said the sale would help Sequel expand to serve more children.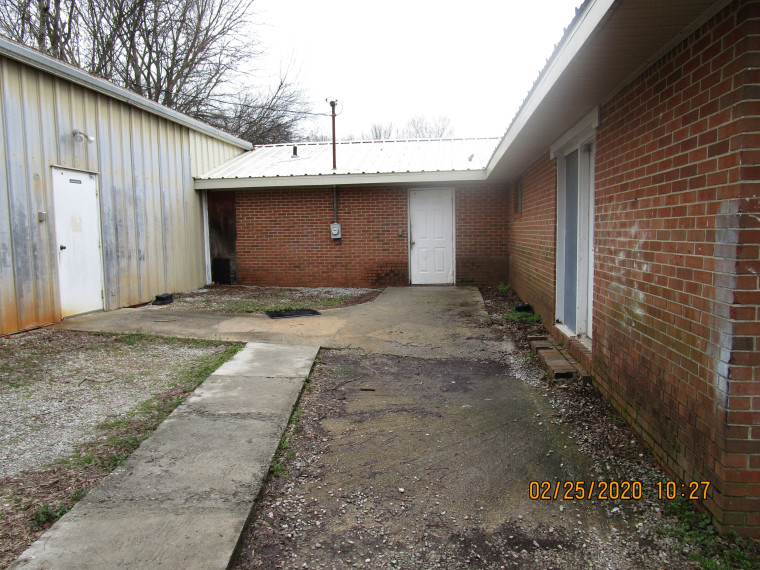 In response to questions about allegations of abuse and negligence at Sequel facilities, Altamont said in a statement: "We conducted significant due diligence prior to our initial investment and are confident that Sequel Youth and Family Services is one of the best operators in the industry. With the goal of continuous improvement and our support, the company has consistently invested in quality and safety initiatives and in its staff to raise the bar and drive positive outcomes for thousands of individuals trusted to its care."
Sequel declined to make Ripley available for an interview, and instead set up an interview with Birmingham, who handles compliance. She said she could not speak in detail about the company's finances, but argued that Altamont's support — including nearly $40 million invested over the past three years — has allowed Sequel to provide extra training for its employees, upgrade infrastructure and install additional security cameras at its facilities.
'Lucky to have Sequel'
After acquiring a new facility, Sequel uses its marketing arm "to increase capacity and occupancy," as Ripley put it in a 2017 call to investors. That means sending out marketing agents to get more states to send children to its facilities. Even states without a Sequel location, including California, Oregon and Washington, have done so.
Sequel is a frequent presence at conferences for probation officers, judges, social workers, school safety professionals, attorneys and others involved in court cases. The company has offered all-expenses-paid trips to state employees to tour the company's facilities. "It's part of what we do," Jarrett Shoemaker, a Sequel marketing agent, wrote to a Washington state child welfare official in 2014. (Sequel said the free trips are not standard practice.)
In wooing states, Sequel has an advantage: It offers to take children with the most severe challenges, who are hardest to place.
Glenda Marshall, a program coordinator for Oregon's state child welfare agency, wrote in a 2016 email to Shoemaker that the state had been struggling to find placements for foster youth. "We have been lucky to have Sequel programs available to serve our kids," Marshall wrote. Two years later, Marshall sent cookies to other Sequel employees as a gift, emails show.
Those close relationships come in handy when the company faces scrutiny.
Sequel marketing agents contacted state officials in Oregon before and after a story aired on NBC's "Nightly News" last year detailing allegations of sexual and physical abuse at Clarinda Academy. Sequel staff members shared the company's side of the issue and discussed how to deal with concerns among state lawmakers.
On multiple occasions later in 2019, when Oregon state Sen. Sara Gelser emailed state officials demanding information about oversight of Sequel programs, government agents promptly forwarded the messages to Sequel employees for help responding. Marshall also traded messages with Sequel's marketing staff monitoring Gelser's social media activity when the lawmaker toured Sequel facilities that year.
Birmingham said Sequel's marketing agents play a key role in receiving feedback from state officials and in helping the facility's staffers get what they need to care for their residents. They may be trying to drum up business, but ultimately, Birmingham said, Sequel employees care about the children.
"Nobody joins our industry, you know, unless they're actually here for the kids," she said. "It's a hard industry."
But the marketing push could not overcome concerns several states had after Cornelius Frederick's death this year. Michigan's governor ordered state agencies in June to never do business with Sequel. Ohio recently revoked the license of a Sequel psychiatric facility in Columbus over multiple instances of violence. California, Maryland, Oregon and Washington have also stopped placing children in programs run by the company.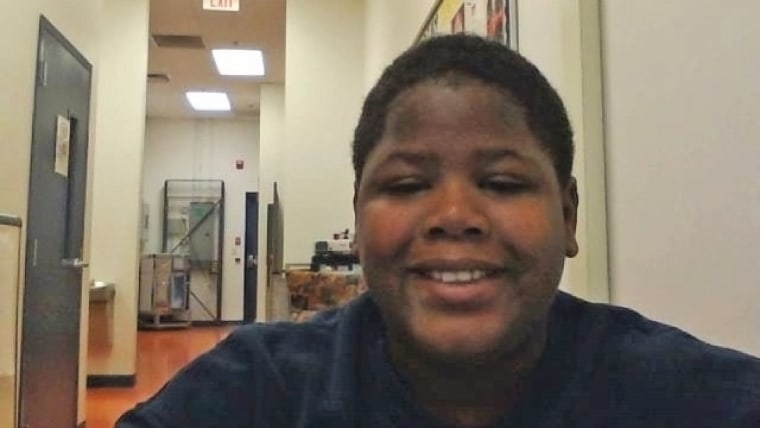 "Despite Oregon's efforts to work with Sequel to meet our licensing and safety standards, it became abundantly clear that Sequel was unable or unwilling to meet Oregon's mandatory reporting requirements," said Jake Sunderland, press secretary for the Oregon Department of Human Services.
Alabama, however, is among the states that have permitted Sequel to continue operating.
'Choked, body slammed, tortured'
At Courtland, where conditions had nauseated Johnson, state agencies received dozens of incident reports from 2018 to this summer detailing troubling allegations, including that children there had sustained injuries, such as a broken toe, a fractured ankle and a concussion, because of restraints. Children also reported being "slapped" and "choked" by staff members.
One of the children placed at Courtland in early 2018 was a 15-year-old boy named Hunter, a former foster child with post-traumatic stress disorder who'd been abused. According to Hunter's adoptive mother, Patricia, the facility was supposed to get Hunter back on track with school, provide intensive therapy and immerse him in a "Positive Peer Culture" that teaches residents to support one another.
That's not what happened, Patricia said.
"They come out worse than they were when they went in," said Patricia, whose last name is being withheld to protect her son's privacy.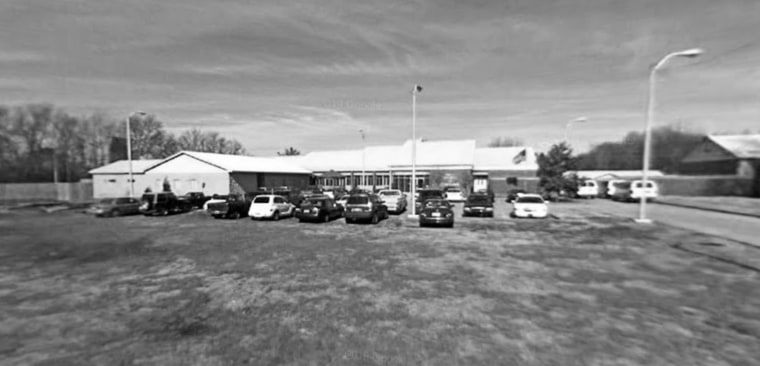 Hunter was assaulted multiple times by other children, including by his roommate, in full view of Sequel's staff, according to a lawsuit his family filed against Sequel this week. Patricia took photos during a visit showing Hunter, a thin, slight child, sitting on a couch at the facility in a Spider-Man T-shirt. Both of his eyes are black; one is swollen shut. He has a bulging, bloody laceration on his forehead. On top of those attacks, the suit states, a staff member once restrained Hunter so violently that his head hit a concrete wall and reopened an existing cut, requiring stitches.
In February 2019, Courtland employees called Patricia to tell her that Hunter had tried to hang himself, she said. Hunter is now receiving psychiatric treatment at a hospital, she said.
"I just want people to be held accountable," Patricia said. "For what they've done, and what they're not doing. We don't want anything like this to happen to any other kids. If they can't get qualified people to do their job, they need to shut them down."
Sequel declined to comment on Hunter's case and his family's lawsuit. Sparkman, the Alabama Department of Human Resources spokesman, said the agency could not comment on individual cases.
For more of NBC News' in-depth reporting, download the NBC News app
In September 2019, Sondra Landers, director of the department's office in Lawrence County, where Courtland is, sent an alarming email to several top agency staff members.
Landers wrote that a former Courtland employee reported that there were "40 different residents/students that are consistently choked, body slammed, tortured, emotionally abused, football tackled, held up to the wall by their neck, dragged out of their beds, punch children in face, break their glasses, and encouraged to harass and fight other residents."
"Children are punished by not being allowed to go to the bathroom to the point where they urinate and defecate on themselves," Landers said the employee told her. "Once the child has an accident they are then humiliated by staff members in front of the other children and made to sit in their urine or feces."
Local police, the employee told Landers, called Courtland a "death trap."
Landers referred questions to the Department of Human Resources. The agency declined to explain what action it took in response to the email. In a statement, Sparkman wrote that the agency investigates allegations and that "subsequent investigation records are confidential based on Alabama law."
Records show that about two weeks later, Department of Human Resources Commissioner Nancy Buckner forwarded two new contracts with Sequel to Alabama Gov. Kay Ivey, a Republican. Those contracts, which Ivey signed, allow Sequel to continue to run Courtland through September 2022. They're worth nearly $13 million.
'We just lifted each other up'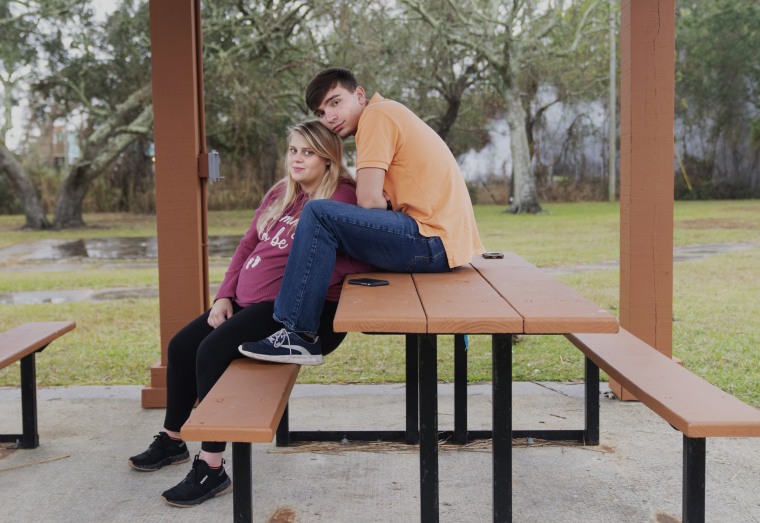 Courtland was one of the last facilities Tristan Broadrick lived in before he aged out of the foster care system. Laurie stayed at Owens Cross Roads twice before she reunited with her family. Before they got out, the two crossed paths at a psychiatric hospital, where they were sent after trying to harm themselves.
"We were both in a really bad place," Laurie said.
After their release, they stayed in touch and fell in love, they said.
"We both were at our very bottom," Tristan said. "I guess we just lifted each other up."
The young couple are expecting their first child and trying to build a new life for themselves on Alabama's Gulf Coast, working at Laurie's family's carpet business.
They still struggle with anxieties, nightmares and the feeling that they're behind their peers. They hope to raise awareness by speaking out.
"I don't want any other kid to have to go through that," Tristan said. "Kids that are already damaged, been through enough in their life, to go somewhere that's supposed to help them, help them become productive members of society, and go there and then it just destroys them."
If you or someone you know is in crisis, call the National Suicide Prevention Lifeline at 800-273-8255, text HOME to 741741 or visit SpeakingOfSuicide.com/resources for additional resources.
CORRECTION (Dec. 16, 2020, 5:17 p.m. ET): A previous version of this article misstated the timeframe of Altamont's recent investments in Sequel. Altamont invested nearly $40 million over the past three years, not the past two years.