The prominent gay rights lawyer and environmental advocate who died in New York City over the weekend revealed in an apparent suicide note that he burned himself to death to protest fossil fuels.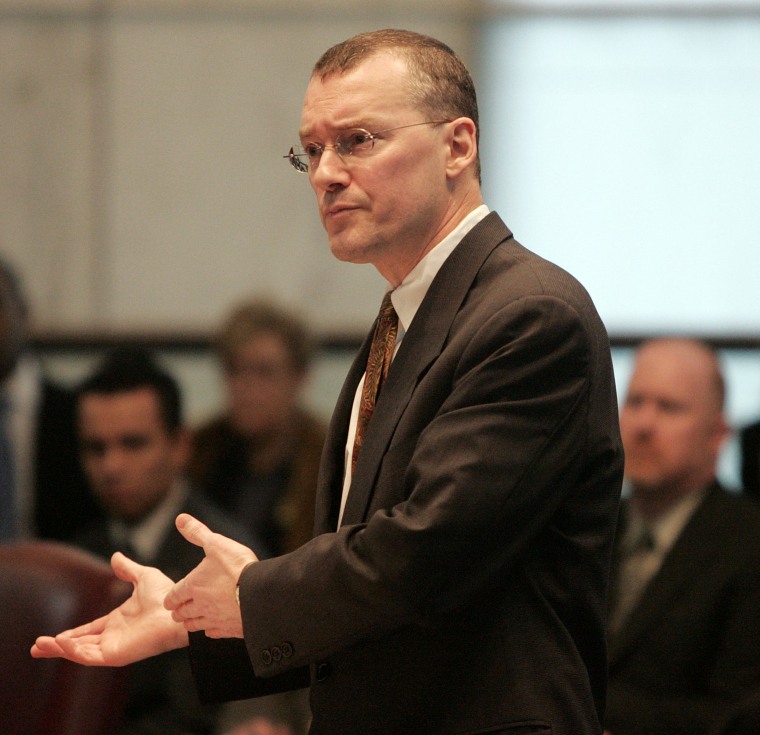 David Buckel, 60, was the lead attorney in a lawsuit involving Brandon Teena, a transgender man who was raped and murdered in Nebraska. Hilary Swank won an Academy Award for her portrayal of Teena in the 1999 movie "Boys Don't Cry."
Buckel's body was found early Saturday in Brooklyn's Prospect Park after a jogger flagged down officers and alerted them to a grass fire. Police said they had found a suicide note at the scene, although its text had not been confirmed.
In an email to NBC New York and other media outlets, an apparent note from Buckel said that he had worked for years to help free others from poverty and discrimination.
"But work for freedom fails as we slowly turn Earth into a prison," the message said. "Pollution ravages our planet, oozing inhabitability via air, soil, water and weather. ... Most humans on the planet now breathe air made unhealthy by fossil fuels, and many die early deaths as a result."
"My early death by fossil fuel reflects what we are doing to ourselves," the message said.
Buckel served as marriage project director at Lambda Legal, a national organization that fights for LGBTQ rights. In a statement, Camilla Taylor, Lambda's acting legal director, called Buckel's death "heartbreaking."
"David was a beautiful human being who was universally kind to everyone at Lambda Legal, committed to his clients, and devoted to our work," she said.
Taylor described him as a "brilliant legal visionary" who earned important victories in same-sex marriage cases in New Jersey and Iowa. He also helped focus the organization on LGBTQ youth, she said, winning a landmark case for a high school student brutalized by his classmates and ignored by administrators.
"It was the first time a federal court had ever held that schools have an obligation to prevent anti-gay bullying, and put schools across the country on notice that they were responsible for putting a stop to it," Taylor said. "His thoughtful and engaging advocacy broke through many stubborn misconceptions and showed it was possible and necessary for our movement to speak up for bullied, ostracized LGBT young people."