Dallas County's top prosecutor suggested Monday that a stronger charge of murder is possible against the Dallas police officer who killed her neighbor after she mistakenly entered his apartment.
District Attorney Faith Johnson also attempted to deflect criticism of perceived special treatment in the case against Officer Amber Guyger to the Texas Rangers, the state's top law enforcement agency that was summoned to independently investigate last Thursday's fatal shooting.
It took almost three days before Guyger, 30, was arrested on a warrant for manslaughter after the fatal shooting of Botham Shem Jean, 26, and booked in a jail in neighboring Kaufman County. She was later released on a $300,000 bond, reported NBC Dallas-Fort Worth.
"That was totally their call, that was totally their responsibility, that was totally their lead," Johnson said at a news conference about how investigators first handled the case. "I cannot dictate to the Texas Rangers the process, the investigation, what they do and what they don't do."
She added that she had a "spirited conversation" with the Texas Rangers for two hours on Sunday about the manslaughter charge.
On Monday night, NBC affiliate KXAS obtained a warrant for a search on Jean's home that was executed Saturday. The warrant sought "evidence of a criminal offense" and listed items including "fired projectiles," cartridge casings, and "trace evidence such as blood."
It also listed "any contraband, such as narcotics, and other items that may have been used in criminal offenses ... ."
Authorities also sought a laptop and iPhone 7 Plus from Jean's apartment, according to the warrant.
As Johnson continues to build a case against Guyger to present to a grand jury, a criminal justice expert said it's not unusual for law enforcement agencies to take their time before charging a suspect and that seeking a charge of murder may be difficult.
"The amount of time taken for officer-involved shootings can be long, and they are very in-depth and detailed," said Jon Maskály, a criminology professor at the University of Texas at Dallas. "She may have been off-duty at the time, but the department and everyone involved wants to make sure they get it right because the last thing they want is to fan the flames.
Johnson declined to discuss details about the case Monday, including reports about why Guyger mistook the victim's apartment for hers and how she got inside.
When asked about the potential for a murder charge against the officer, Johnson said "that very well may be an option."
"The grand jury is going to have a full picture of what happened in this situation," she added.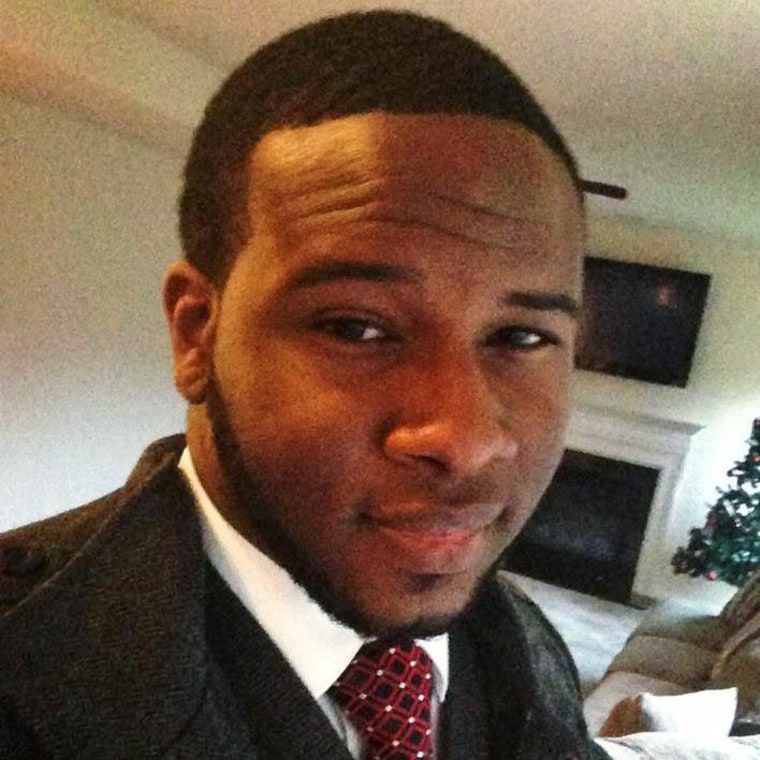 In an arrest warrant affidavit released Monday afternoon, authorities said that Guyger lives directly beneath Jean at the South Side Flats apartment building just south of downtown Dallas. After finishing an approximately 14-hour shift, Guyger returned late Thursday and entered Jeans' apartment through a slightly open door.
The warrant for the Saturday search on Jean's unit states that he was "expecting an unknown visitor" and that his laptop or mobile phone "may contain evidence of such communications" with the visitor.
On Sunday, Dallas Mayor Mike Rawlings said Guyger ended up on Jean's floor after parking on the wrong level of the building's garage.
"Believing she had encountered a burglar, which was described as a large silhouette, across the room in her apartment, Guyger drew her firearm, gave verbal commands that were ignored" by Jean, the affidavit says. "As a result, Guyger fired her handgun two times striking the Complainant one time in the torso."
Lawyers for Jean's family have disputed what they described as the "prevailing narrative" of Jean's death, saying they provided evidence from a witness and video footage to authorities on Sunday.
One of the lawyers, Lee Merritt, initially declined to discuss the details of that evidence with reporters but said it "contradicts ... the idea that this officer stumbled into the wrong apartment."
Merritt later told KXAS, "We don't believe that the door was ajar." The attorney added that he believes there is "corroborated testimony" that "there was witnesses who heard her banging on the door saying let me in."
During a news conference Friday, Dallas Police Chief Reneé Hall said a blood sample was drawn from Guyger to test the officer's drug and alcohol levels.
It was unclear if Guyger had a lawyer, and the president for Dallas' largest police union did not respond to a phone call Monday for comment.
The Texas Rangers initially postponed a decision to pursue an arrest warrant — leading attorneys for Jean's family to demand the officer be treated like any other suspect in a shooting death.
Maskály said the case against this officer is further complicated because although she was off-duty, she was reportedly in uniform and had used her service weapon.
"What should be looked at is if she is treated like any other citizen in the state of Texas is treated," he said. "Officers by the nature of their job are given the benefit of the doubt by the legal system, so proving murder by the legal definition can be difficult."
Merritt blasted law enforcement for deciding not to arrest Guyger the night of the shooting and said she should at least face a manslaughter charge.
"She shouldn't have left that scene without at least being in handcuffs," he said at a news conference Monday that included St. Lucia's prime minister, Allen Chastanet.
Jean's mother, Allison Jean, told reporters that she still wants to know why the officer fired — cutting short the life of her son, who loved to sing in church and had moved to Dallas to work at PricewaterhouseCoopers.
"I have asked too many questions, and I've been told that there are no answers yet," she said. "I'm looking forward to all of the powers that be to come up with the answers."
On Monday night demonstrators unhappy with the police response to the killing gathered outside Dallas police headquarters and outside the office of the Dallas Police Association.
A councilman from nearby McKinney, Texas, La'Shadion Shemwell, was among the protesters. He told KXAS, "I'm mad, I'm sad, I'm frustrated because this is how you take hope from the people, this is how you show people that they're powerless."
"When we come out here and we are asking for justice time and time again," he said, "you start to feel hopeless and powerless."