Federal prosecutors moved Thursday to drop the case against Ingmar Guandique, the man accused of murdering federal government intern Chandra Levy in 2001, "based on recent unforeseen developments."
The U.S. Attorney's office in Washington, D.C., said in a statement that the developments had come to light over the past week, but didn't specify what they were.
It said it had "concluded that it can no longer prove the murder case against Mr. Guandique beyond a reasonable doubt," and wouldn't proceed with his retrial.
Guandique was tried and convicted of Levy's murder in 2010 and sentenced to 60 years in prison. He was granted a new trial last year after his lawyers said a key witness lied to the jury. Guandique has been in prison for attacks on other women.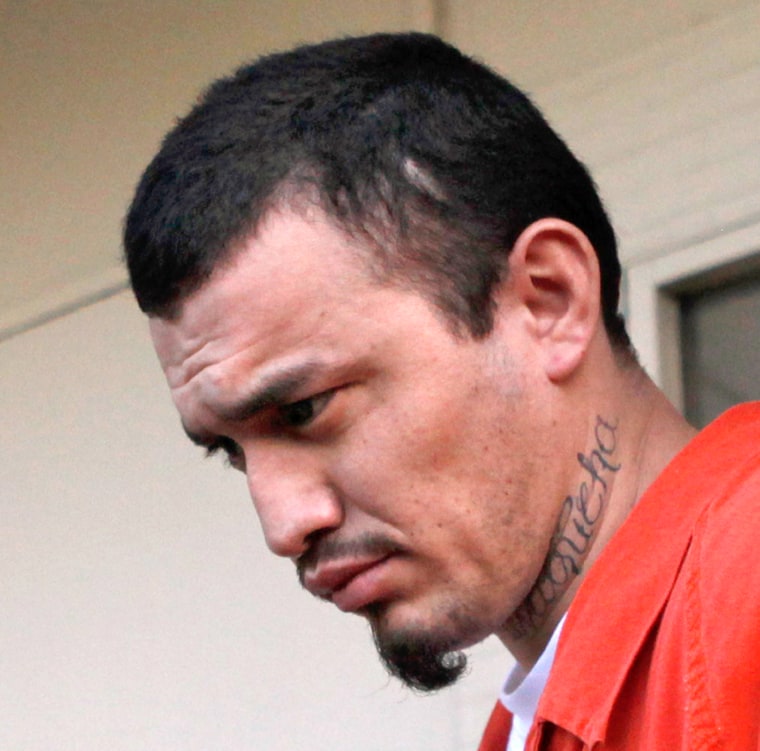 The U.S. Attorney's office said once the charges are dropped, Guandique will be released to the custody of immigration agents, who will seek to deport him.
Though officials declined to specify what the new developments are, the case against Guandique, based originally on the statements of a jailhouse informant, has had consistent problems.
Levy, 24, was an intern with the Federal Bureau of Prisons. She went missing in May 2001; her remains were found in D.C.'s Rock Creek Park a year later.
Levy's mother, Susan Levy, told NBC Bay Area she was "totally in a state of shock" after she learned the charges against Guandique would be dropped.
"It kind of puts you back to the level of grief you originally had," she told the station.
Coverage of Levy, a Modesto, California, native, dominated the news cycle for months in 2001 after it was discovered that she had had an affair with Rep. Gary Condit, a married congressman from her hometown.
Related: Read more coverage from NBC Bay Area
Washington, D.C., police eyed Condit at first, but he was ruled out as a suspect.
An attorney for Condit said in a statement to NBC Bay area that Condit was "extremely disappointed" prosecutors had decided against a retrial for Guandique after he was previously found guilty.
"The failure of authorities to bring formal closure to this tragedy after 15 years is very disappointing but in no way alters the fact that Mr. Condit was long ago completely exonerated by authorities in connection with Ms. Levy's death," L. Lin Wood said.
Prosecutors had argued that Levy's death was consistent with a pattern of attacks Guandique committed on female joggers.
Levy's mother said she won't stop seeking justice for her daughter.
"I only wish we could get the right person, whoever did what happened to my daughter," she said, adding that "Even if I get justice, it doesn't bring calm back to a family that's been fractured by a horrendous crime like this."