A judge in California has come under fire for sentencing a man who raped his teenage sister to just four months in jail — citing the "stigma" of being a sex offender as punishment enough, the local district attorney said Thursday.
William H. Follett said the stigma would also act as a deterrent.
But Del Norte County District Attorney Dale P. Trigg said the sentence sends the wrong message to any future sexual predator.
"Are they deterred? There's nothing about this case that would deter you," Trigg told NBC News.
The defendant pleaded guilty to the felony charge of rape of an intoxicated person. The punishment for that crime in California is set at three to eight years. Prosecutors have said they were hoping for a six-year sentence.
Trigg said that, at the beginning of the case, he agreed if the defendant pleaded guilty he would drop lesser charges but would leave the sentencing up to the judge.
"It never entered my mind that the judge would considered probation in a case like this," Trigg said.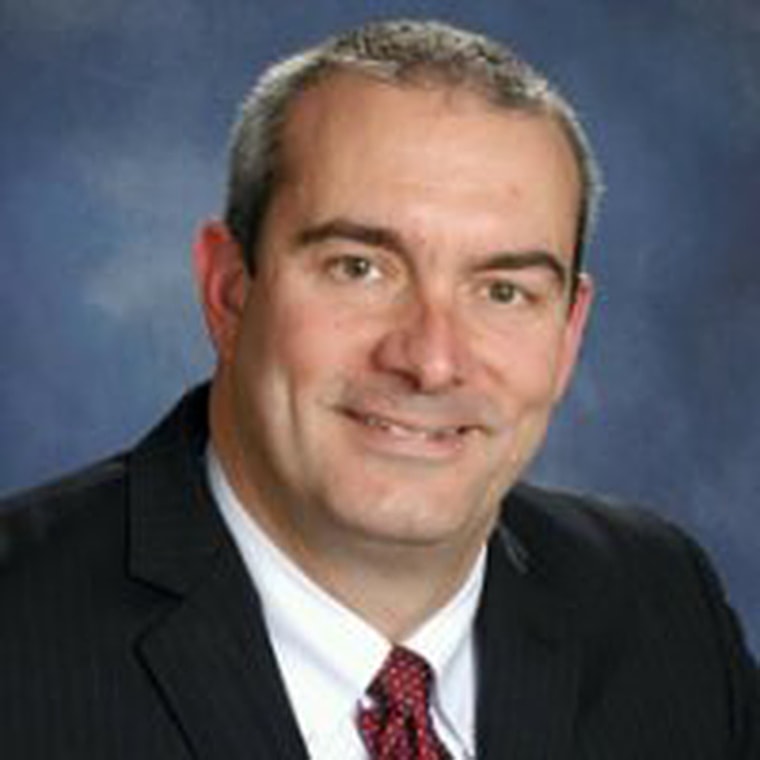 While the defense attorney did not return requests for comment, the prosecutor said Judge Follett reasoned that because the victim removed her own clothing and was awake, among other things, he was unsure if there was enough evidence for a jury to convict the defendant.
Prosecutors argued that the man gave his 16-year-old sister "high-potency marijuana 'dabs' [a concentrated version of the drug] to smoke after she repeatedly resisted his sexual advances until she reached the point of no longer recognizing him as her brother."
The defendant, who NBC News is not identifying in order to protect the identity of his sibling victim, was sentenced to 240 days but only has to serve 120 as a condition of his probation, so will be released after serving just four months in county jail rather than state prison," according to Trigg.
Deputy District Attorney Annamarie Padilla also argued that Follett should send the defendant to state prison — rather than county jail — for six years, according to the statement. Court documents show the probation board also did not think the defendant was a good candidate for probation.
Scott Berkowitz, president of the Rape, Abuse & Incest National Network (RAINN), told NBC News he hasn't studied the California defendant's case, but said he thought the sentence was light.
He said that when rape cases result in a conviction, the sentences tend to be lengthy prison stays rather than a months-long jail stint.
"In general, jails are much smaller," Berkowitz said. "There's far fewer other people being held. I think it's unusual to send someone to jail for a felony. It's usually used for lesser crimes or pre-trial detention."
Trigg nevertheless called Follett a good person and intelligent judge. He said that Del Norte County is small, with only 27,000 people and that Follett is one of just two judges, so their paths often cross.
"Most of the time I agree with him," Trigg said. "A couple occasions he imposes sentences that leave me scratching my head."
Follett was unable to comment to NBC News about the sentencing due to judicial ethics, according to Del Norte County Court Executive Officer Sandra Linderman.
"In general, I think four months for felony rape is a crazy sentence," Berkowitz said. "The FBI ranks [forcible] rape as the second most-violent crime to murder. I think people see how absurd it would be to sentence a murderer to four months."
A Change.org petition to have Follett removed from the bench had over 3,000 signatures by Thursday evening.
Berkowitz added that just because someone is registered as a sex offender, there's no strong data to back up if that will be a deterrent for future crimes.
Related: Lawyer Allegedly Told Rape Victim 'Trump Laws' Would Get Her Deported
"The hope is that it's something of a deterrent, but the purpose for it, the reason [for the National Sex Offender Registry] was to provide information to the community and for community safety, and less so for deterrent effect," Berkowitz said.
He added that he believes prison is more of a deterrent to re-offending than just being on the list and serving a short stint in jail.
"There are certainly consequences to being on the registry," Berkowitz said. "Potential employers will have access to it, and it will impact his life, but not to the degree that prison would."
If the California defendant's case feels eerily familiar, it's because just last year, Stanford student Brock Turner made headlines when he was given a six-month sentence after he was found guilty of raping an unconscious woman behind a dumpster on the school's campus.
Many people took to social media to express outrage, and later protested when Turner was released from jail after serving only three months.
Santa Clara County Judge Aaron Persky's sentenced 21-year-old Turner to six months in prison, three years of probation and a lifetime registration as a sex offender.
At the time, many noted that Persky was a former Stanford student and athlete, like Turner, and some accused him of being biased in favor of Turner, who was once an Olympic hopeful.
The California Commission on Judicial Performance later investigated and concluded that there was no evidence that Persky displayed bias in handing down Turner's sentence.
Persky later decided on his own to no longer hear cases related to sexual assault.
Since then, California has changed the law to make crimes ineligible for probation. But the cases of both Turner and man who raped his sister case pre-date the new legislation meaning it does not apply to them.
But according to Trigg, the egregious leniency of the current defendant's case outdoes Turner's.
"In a lot of ways, this case is more egregious than Brock Turner," Trigg said in the statement. "This defendant took advantage of a position of trust as this victim's big brother."
Trigg told NBC News that he's noticed a recent trend of cases like Turner's and the defendant's that focus on the offender and not the victim. He feels it should be the other way around.
"From the victim's standpoint, if you're at a party and you get raped, would you want to come out and put yourself through this when it's the end result?" he said.