Two Cleveland police officers involved in the shooting death of 12-year-old Tamir Rice have given statements to investigators in which they say they thought the pellet gun he was carrying was a real gun.
Officer Timothy Loehmann and the officer who was training him, Frank Garmback, said they were responding to a call about a man waving a gun outside a recreation center on Nov. 22, 2014, and saw the boy reach into his waistband.
Loehmann fired on Tamir twice but Garmback, who was driving, did not shoot. Tamir had a airsoft-type pistol that resembled a real firearm, police have said. The Cuyahoga County Prosecutor's Office released the signed statements Tuesday.
"With his hands pulling the gun out and his elbow coming up, I knew it was a gun and it was coming out," Loehmann said in his statement. "I saw the weapon in his hands coming out of his waistband and the threat to my partner and myself was real and active."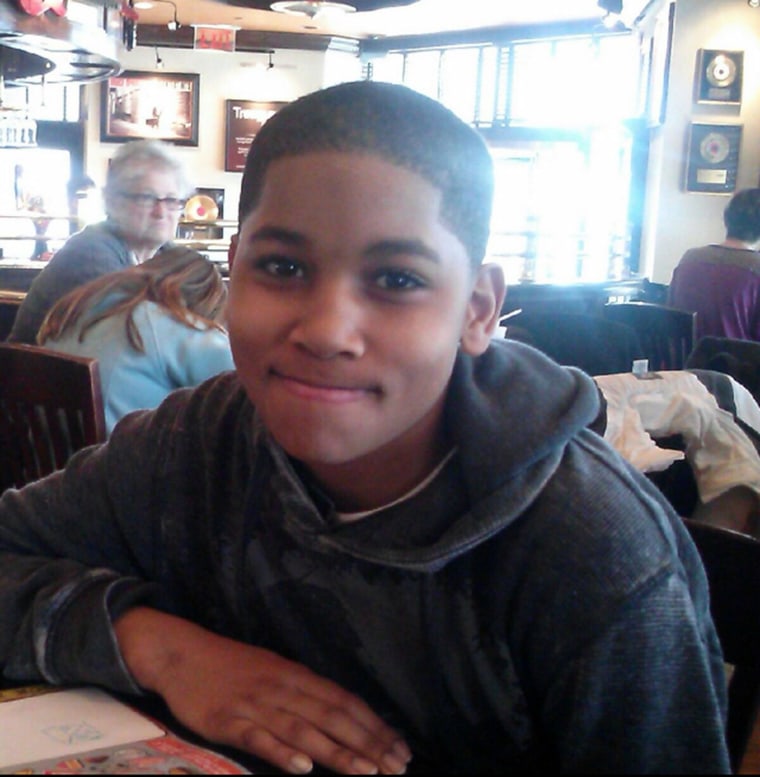 Surveillance video shows the police car pull up very close to Tamir and Loehmann getting out of the vehicle and firing within seconds. Garmback said the car, which he estimated to be going between 10 to 12 mph, slid. "The car did not stop where and when I intended," he said.
The officers both said that Garmback told Loehmann he thought Tamir was going to run, and were afraid he was going to enter the recreation center.
Loehmann said in his statement that as the car slid, "I started to open the door and yelled continuously, 'show me your hands' as loud as I could."
Garmback said in his statement he believes the windows were up, but isn't sure.
Garmback said he saw the gun at around the time that Loehmann got out of the police car, and he thought it was a handgun. Garmback said he and Loehmann told Tamir to show his hands.
"Even when he was reaching into his waistband, I didn't fire. I still was yelling the command 'show me your hands,'" Loehmann said in his statement. Loehmann said he fired twice. "I shot towards the gun in his hands," he said.
Related: Officer Who Killed Tamir Rice Found Unfit in Previous Police Job
A grand jury will determine whether criminal charges should be brought against Loehmann. Cuyahoga County Prosecutor Timothy McGinty said he released the statements "in keeping with our determination to be as transparent as possible in this and other police use of fatal deadly force cases."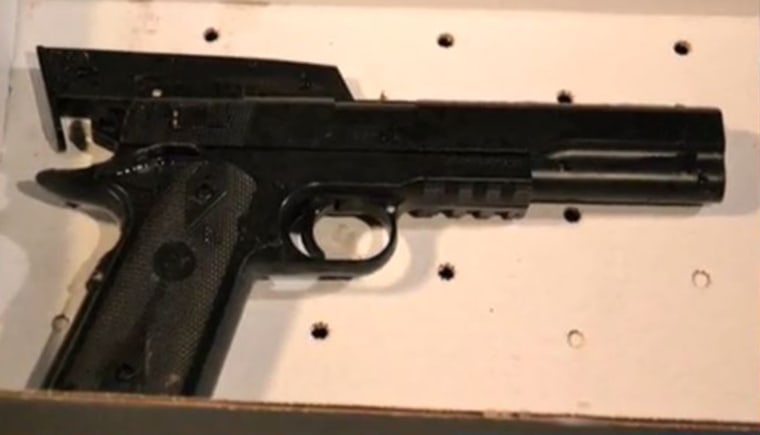 "The investigation is continuing and ultimately the grand jury will make its decision based on all the evidence," McGinty said in a statement Tuesday.
Attorneys representing Tamir's mother, Samaria Rice, criticized the statements Tuesday as "self-serving" and "flatly contradicted by the objective video footage and common sense."
"Officer Loehmann, for example, is suggesting that he observed things and took action that would have been physically impossible for any human being to do in the less than 2 seconds it took him to shoot this 12-year-old boy," a statement from the Rice family attorneys said.
Related: Rice Attorneys' Experts Conclude Shooting Was Unjustified
Rice family attorneys have objected to McGinty's use of expert reports evaluating whether the shooting was justified, and they want their own experts to testify.
Three experts' reports released by the prosecutor's office concluded the shooting was justified. Two experts hired by Rice family attorneys found the shooting was not justified.