In a new court filing late Friday, Robert Mueller's prosecutors say Paul Manafort heavily edited an op-ed defending his work in Ukraine that appeared Thursday in a Ukrainian English-language newspaper.
Manafort, former chair of the Trump presidential campaign, has been indicted on multiple counts in Mueller's Russia probe, and the judge has imposed a gag order on both the defense and the prosecution.
Prosecutors had argued in a filing earlier this week that Manafort's involvement in writing the op-ed piece violated the judge's gag order, citing the article in their opposition to his request to be released from house arrest on bail. Manafort's lawyers responded that he had little role in its composition, and was helping Oleg Voloshyn, a former spokesperson for Ukraine's Ministry of Foreign Affairs, write the piece.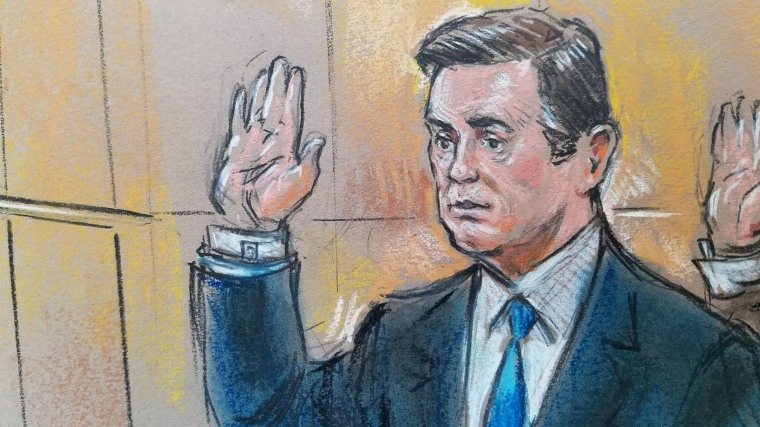 But in a document attached to Friday's filing, prosecutors say Manafort engaged in a line-by-line edit of the draft, making dozens of changes. "Manafort cannot bring himself to state that he had a role in drafting the op-ed, although that fact is established by irrefutable evidence."
Related: Manafort, Gates charged with conspiracy in Mueller investigation
It shows, the prosecutors say, that he can't be trusted. They say it's another reason why the conditions of his bail should not be relaxed.
Prosecutors also said Voloshyn was not the principal author of the piece, but that Manafort was working with Konstantin Kilimnik. In their earlier filing, prosecutors had said Manafort was working with an unnamed individual with ties to Russian intelligence. In Friday's filing, they said that Kilimnik was the man they meant. Kilimnik worked closely with Manafort in Ukraine, where Manafort earned millions as a political consultant.
Another author of the piece, according to the filing, was Rick Gates, Manafort's U.S. business partner. Gates was also indicted by Mueller and is under the same gag order.
Manafort was indicted by a federal grand jury in October on seven charges, including money laundering and failing to disclose his lobbying efforts on behalf of a pro-Russian political party in Ukraine. He has pleaded not guilty.