SANTA FE, N.M. — Prosecutors said Thursday they knew "pretty close to the beginning" of their probe into the fatal shooting of "Rust" cinematographer Halyna Hutchins that criminal charges would be filed.
First Judicial District Attorney Mary Carmack-Altwies and special prosecutor Andrea Reeb said they are confident they will win convictions in their case against Alec Baldwin and "Rust" armorer Hannah Gutierrez-Reed for their alleged roles in the death of Hutchins, 42, on Oct. 21, 2021.
"We felt very confident that it was going to be a criminal case pretty close to the beginning, once we started looking at everything," Reeb said.
"I'm sure he was confident he wasn't going to get charged. But he isn't above the law and he is somebody who committed a crime, and we're going to hold him to the law, hold him accountable," she said of Baldwin.
Prosecutors announced Thursday that Baldwin and Gutierrez-Reed will each face two counts of involuntary manslaughter.
The first assistant director, David Halls, "has signed a plea agreement for the charge of negligent use of a deadly weapon," which will most likely lead to six months of probation, prosecutors said. He has also agreed to testify for the state, officials said.
Baldwin was criminally responsible as both the shooter and the "Rust" producer who should have had oversight of safety, officials alleged.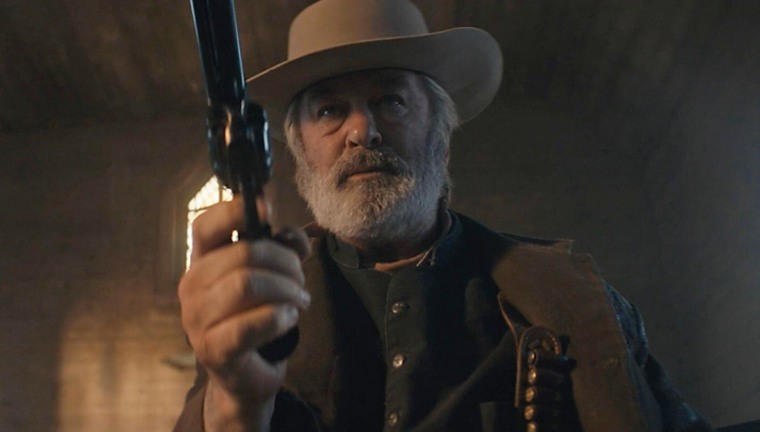 "It's a little bit of both. He's a producer. He's on that set, and he's seen everything that's happening," Reeb said. "The misfires on set, the way the gun was handed to him, he's experienced. He understands what the proper protocol is for safety, and he was just disregarding that."
Prosecutors also pushed back against Baldwin's assertion that he didn't fire the round that killed Hutchins.
In an interview with ABC News' George Stephanopoulos in December 2021, Baldwin said he didn't squeeze off the fatal round.
"That's not true, and we know that from the FBI lab report," said Carmack-Altwies, the district attorney. "That gun would not have fired without the trigger being pulled."
She said Baldwin could simply not remember having opened fire.
"It's possible that he didn't know he pulled the trigger, that it was sort of an unconscious decision," Carmack-Altwies said. "But we have videos of him where his hand was on the trigger, and we know from the FBI report that he pulled that trigger."
Baldwin's defense attorney, Luke Nikas, said the prosecution of his client was a "terrible miscarriage of justice," while Gutierrez-Reed's lawyer said Hutchins' death was a "tragic accident."
The prosecutors said acts leading to Oct. 21, 2021, and the gunfire that day could be both an accident and a crime.
"Just because something's an accident doesn't mean it's not criminal, and that's what we have here in this case," Carmack-Altwies said.
"Because an accident that is not criminal is something that just happens because of an act of God. But this was something that was more than mere negligence," she said. "It's people acting recklessly, people not doing their jobs, people not following safety protocols, not following safety standards and violating all of the standards that we all have to follow if we have a gun in our hands."
SAG-AFTRA, the organization representing about 160,000 actors and other professional entertainers, objected to the charges.
"​The death of Halyna Hutchins is a tragedy, and all the more so because of its preventable nature. It is not a failure of duty or a criminal act on the part of any performer," the group said in a statement Thursday.
"The prosecutor's contention that an actor has a duty to ensure the functional and mechanical operation of a firearm on a production set is wrong and uninformed. An actor's job is not to be a firearms or weapons expert. Firearms are provided for their use under the guidance of multiple expert professionals directly responsible for the safe and accurate operation of that firearm," it said. "In addition, the employer is always responsible for providing a safe work environment at all times, including hiring and supervising the work of professionals trained in weapons." 
Prosecutors admitted they might never get to the bottom of fundamental questions about the 2021 tragedy: Who brought live rounds to the "Rust" set, and how did those bullets get into the gun that was handed to Baldwin?
"Unfortunately, that may be a question we're never going to be able to answer," Reeb said. "We're focused on the issue that they did get on set and that nobody caught it. None of these three individuals caught it."
Prosecutors declined to say whether they offered Baldwin a chance to plead guilty in exchange for his testimony.
Miguel Almaguer reported from Santa Fe, Diana Dasrath from Los Angeles and David K. Li from New York City.