Proskauer Rose, the New York law firm that has handled high-profile sexual harassment investigations for several major corporations, is denying allegations a female partner raised in a $50 million sex discrimination and harassment lawsuit.
Proskauer's response, filed on Wednesday, rejects claims that the partner, Connie Bertram, head of the firm's Washington Labor & Employment Law Department, was subject to inappropriate comments about her appearance, was paid less than similarly productive partners and faced retaliation when she complained.
Bertram, who joined Proskauer in 2013, alleged in the lawsuit that she was subject to objectifying and lascivious comments, including by the firm's chairman, who she said often described her as "elegant" and "glamorous." She also alleged that a prominent securities litigator in the Washington office "made inappropriate comments regarding her appearance, body, clothing, or 'sexiness.'"
In the new filing, Proskauer denies those allegations.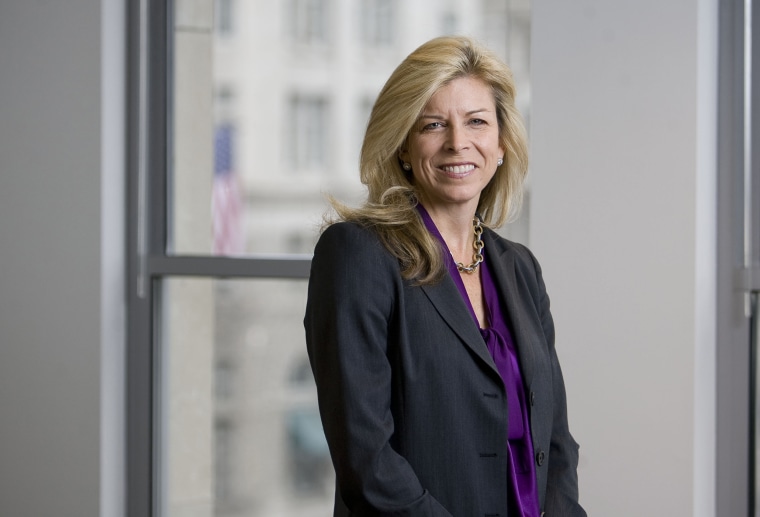 Bertram said she complained about the harassment but the firm took no action to stop it. The firm said she never raised harassment as an issue when interviewed as part of a firm investigation into her pay inequity claims.
In her lawsuit, which was filed last year and amended this spring, Bertram alleged that the firm paid her millions of dollars less a year than male partners who were similarly or less productive than she is. Though she ranked sixth among the firm's more than 180 equity partners for billable hours from 2014 to 2016, she ranked 32nd in compensation at the end of 2016, the suit said.
In its response, the firm acknowledged that Bertram ranked sixth in the number of hours she billed, but said other metrics demonstrated "her contributions to the profits of the firm have been substantially less than that of many other partners."
The firm said that Bertram ranked 142nd in revenue realization and that her collection rate from clients was "among the lowest of all equity partners."
The firm added that Bertram received steady increases during her tenure at the firm and that she was one of the six highest-paid partners in the Labor & Employment Department by 2015.
The firm also responded to allegations that Bertram, a single mother, was berated when one of her children had an emergency and she had to step down as the lead lawyer in a trial.
The firm said Bertram was supported "during her times of family crises" and added that this included "full support in a trial she could not handle, sizable cash advances and free legal services in connection with another personal challenge."
Last month, Bertram amended her complaint to allege that the firm retaliated against her for filing the suit, excluding her from meetings and limiting her access to files. The firm rejected that claim.
Proskauer also pushed back against Bertram's allegation that it faces a "serious gender discrimination problem."
The firm said it was committed to "equal opportunity and diversity in the practice of law" and touted its diversity and inclusion initiatives, including its Women's Sponsorship Program and Gender Diversity Initiative. A firm spokeswoman said the median income of male and female partners is nearly identical.
In Proskauer's New York office, just 15 percent of the partners are women, which is below the national average of 23 percent at the country's major law firms, according to the National Association for Law Placement, an association for legal professionals.
Bertram's attorney, David Sanford, of the firm Sanford Heisler Sharp, disputed Proskauer's account in the new filing.
"Proskauer is excellent at spinning a tale," Sanford said in a statement Thursday. "We look forward to discovery in this case and to a jury's evaluation of all the evidence."
Proskauer has touted its work investigating sexual harassment and gender discrimination claims and recently worked on cases for corporations including CBS, NBCUniversal and the Metropolitan Opera.