NAPA, Calif. — They were supposed to celebrate their wedding anniversary this weekend in Washington, D.C.
Their first child was due in June.
And down the road, Jennifer Gonzales and T.J. Shushereba were hoping to buy a house big enough to contain all their happiness.
"A place with a bigger yard to have the kids play ... maybe a pup or two," Shushereba, 35, told NBC News on Monday. "There was a lot of life ahead."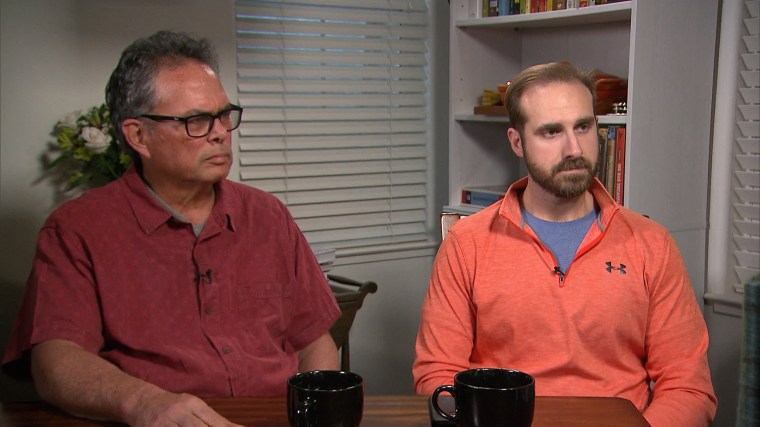 That dream ended on Friday when Gonzales, a 32-year-old clinical psychologist at a California center for veterans, became one of the three victims of a troubled soldier named Albert Wong, who police said killed them before ending his own life.
"Our guts have been ripped out," Gonzales' grieving dad, Mike, said in the interview. "Our grief is unmeasurable. ... We're devastated."
Related: Gunman, 3 women found dead after hostages taken at California veterans home
But along with those anguished words there were also expressions of compassion for Wong, a veteran suffering from severe post-traumatic stress disorder — and a refusal by a heartbroken husband and dad to give into the grief that was etched on their faces.
"While we deeply hate the actions of Albert Wong ... I think Jennifer would want us not to hate the person," Mike Gonzales said. "This man had a problem, was sick, and needed help."
"It's not easy," added Shushereba, who like his father-in-law struggled at times to keep his composure. "There's frustration for sure in regards to the act."
But then, Shushereba said, they remind themselves that Gonzales devoted her life to helping veterans like Wong and they think about "what would she have wanted."
"It wouldn't have been to point fingers at the individual," he said.
The tragic chain of events began when Wong slipped into a going-away party at The Pathway Home in the town of Yountville, California. and took Gonzales hostage, along with executive director Christine Loeber and Dr. Jennifer Golick, who were also killed.
Mike Gonzales said when he learned his daughter was one of the hostages he began to pray and bargaining with the Almighty.
"I'm not proud to say this," he said. "I was trying to cut deals."
As he prayed, Mike Gonzales said a sudden realization came over him.
"One of the things I remembered thinking was I don't want to be famous," he said. "Just want to go back into obscurity. … And here we are now."
Asked what was going through his head, Shushereba said, "Put yourself in my shoes."
"You hear from someone that she's been taken hostage," he said. "And the mind races immediately ... fear, sadness, worry, concern, love. Because you think about how much you love them."
Shushereba said he immediately called his wife's cellphone but got no answer.
"I left a voicemail saying I love you," he said.
His wife "had an incredible heart," he noted. "She was very passionate about the work she did, the veterans she was trying to help," he said. "They needed someone to talk to ... and she was that person for them."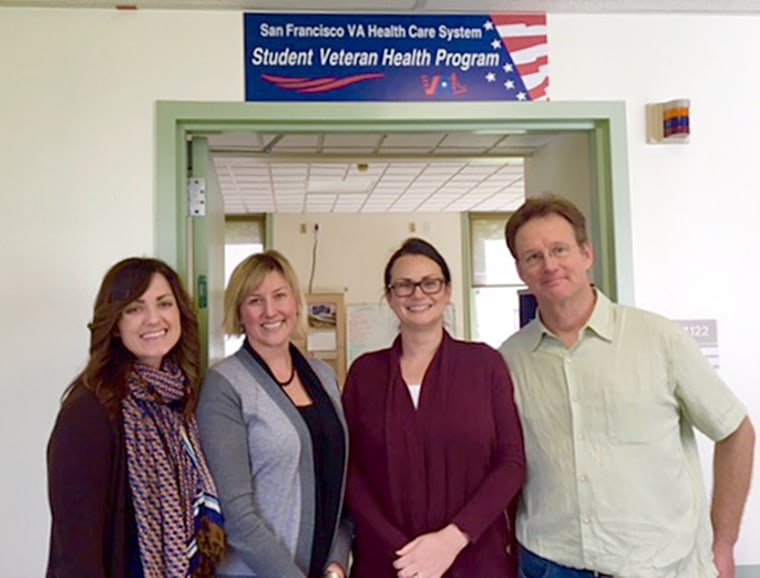 And yet, Shushereba said, Gonzales made room for him, too.
"In my line of work, I talk to people all day long. In her line of work, she listens to people all day long," Shushereba, who works in sales at a Napa vineyard, said, pausing to take a deep breath. "As soon as I got home from work the first thing she'd ask me is how my day was. She wanted to listen to me. Because she cared."
Holding up a cellphone, Shushereba showed a photo of them near a bridge in Venice.
"Looks at this smile," he said, his eyes reddening. "Look at how positive she was … fills the room with light and love."
Asked how Gonzales would want to be remembered, her father said "she would be uncomfortable with us just sitting and talking about her here."
"What I think she would want us to tell you is something that would create awareness of this problem," he said. "We've been in wars since the post-9/11 period. ... What she would want me to tell you is that those men and women have seen horrific things."
Mike Gonzales called his girl "the Halley's Comet of great daughters."
"She was truly a gift," he said. "She would also say, 'Dad, shut up.'"
Almaguer reported from Napa, Siemaszko from New York City.
CORRECTION (March 12, 2018, 10:30 p.m. ET): A previous version of this article misspelled the last name one of the victims and her father. They are Jennifer and Mike Gonzales, not Gonzalez