Edward Albee, a three-time Pulitzer Prize winner and one of the most legendary playwrights of the past century, has died at his home in Montauk, New York at age 88, his publicist said.
Albee's longtime personal assistant said Albee died peacefully following a short illness, according to a statement provided by the playwright's publicist.
Albee leaves behind a legacy of genre-defying plays like "A Delicate Balance," "Three Tall Women" and "Seascape," but he is perhaps best known for penning the acerbic and foul-mouthed for its time drama "Who's Afraid of Virginia Woolf?" His masterwork was a controversial 1962 Broadway hit and later spawned an Oscar-winning 1966 film of the same name starring Elizabeth Taylor and Richard Burton.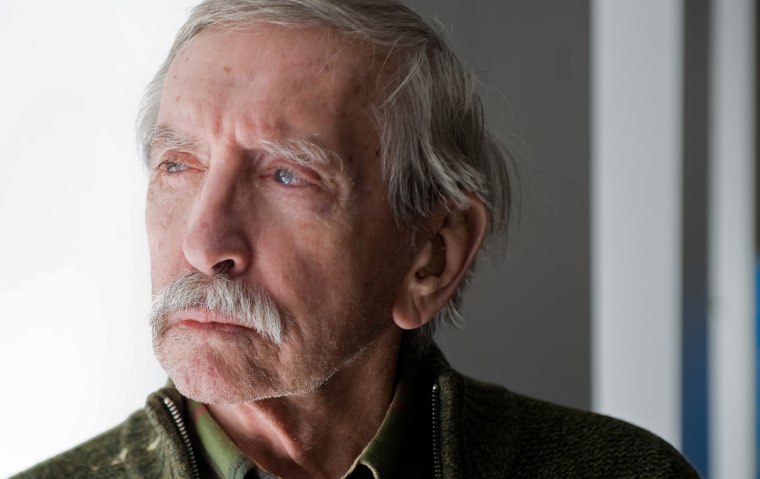 The play revolves around a boozy, damaged middle-aged couple living on a college campus who wind up antagonizing and oversharing with a younger couple following a university function.
Both the play and film were groundbreaking in terms of their use of what was consider vulgar language and themes. Ironically, his most famous work was snubbed by the Pulitzer committee because it did not portray a "wholesome" view of American life. Half the committee's members reportedly resigned in support of Albee and no Pulitzer prize for drama was awarded that year.
Albee would get the last laugh though — in addition to his three Pulitzers, he was awarded the Gold Medal in Drama from the American Academy of Arts and Letters in 1980, and in he 1996 received the prestigious Kennedy Center Honors and the National Medal of Arts.
In 2005 he was also awarded a special Tony Award for Lifetime Achievement.
Albee penned more than 30 plays in all and was outspoken in later years about being a member of the LGBT community. He caused a bit of controversy five years ago, however, when he stated that he did not wanted to be known as simply a "gay writer."
"Maybe I'm being a little troublesome about this," Albee told NPR at the time, "but so many writers who are gay are expected to behave like gay writers and I find that is such a limitation and such a prejudicial thing that I fight against it whenever I can."
"Any definition which limits us is deplorable," he added.
Albee had been considered America's greatest living playwright following the recent deaths of Arthur Miller and August Wilson in 2005.
Albee penned the following note years ago under the condition that it be released at the time of his death: "To all of you who have made my being alive so wonderful, so exciting and so full, my thanks and all my love."