Weeks after publishing his own story of sexual abuse in the New Yorker, Pulitzer Prize-winning author Junot Diaz is facing accusations of sexual misconduct and misogyny directed at fellow writers.
Zinzi Clemmons, who penned coming-of-age novel "What We Lose," tweeted early Friday morning that when she was a 26-year-old graduate student, Diaz cornered her and forcibly kissed her after she invited him to speak at a workshop several years ago. Clemmons said she believes she is far from the only woman he has "exploited" and told The Associated Press that she cannot bear to think of the others.
"Junot Diaz has made his behavior the burden of young women — particularly women of color — for far too long, enabled by his team and the institutions that employ him," Clemmons wrote in a statement to the AP. "It is time for the burden of his bad behavior to be laid squarely at his feet, and for him to deal with the consequences of his actions."
Since Clemmons' tweets, other women have come forward with stories of alleged verbal abuse and misogyny by Diaz.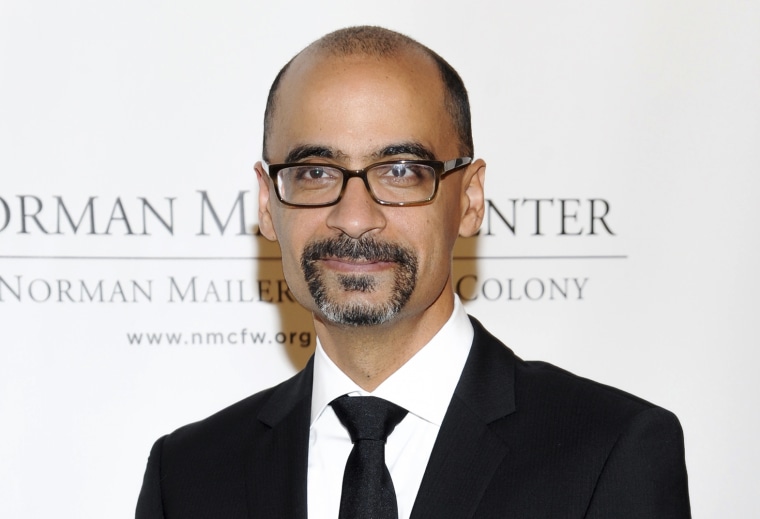 Rebecca Fortes was in the University of Michigan's masters of fine arts program when she volunteered to moderate a Q&A with Diaz in early-2017. As a Latina, she was excited to meet a man whose work she has studied closely.
When Diaz entered the room, he refused to sit or take off his jacket. He told Fortes her introduction was too long and would not let her read it.
Fortes explained he laughed and dismissed questions that she and fellow co-moderator's asked during the session, instead calling on audience members.
"Every single woman who asked a question got laughed at," Fortes said.
She was clear that she was not a victim of sexual violence, but she did feel that she had been a recipient of his "misogynistic behavior."
Fortes is not alone.
Author Carmen Maria Machado, who is currently at the Sydney Writers' Festival with Diaz, shared over Twitter how she was treated when she attended a Q&A with the famed Dominican-American writer.
"When I made the mistake of asking him a question about his protagonist's unhealthy, pathological relationship with women, he went off for me for 20 minutes," Machado tweeted.
In his fiction, Diaz often represents unhealthy romantic relationships tinged with abuse and infidelity.
In April, Diaz published an essay in the New Yorker about his own experience with rape when he was eight years old and how the trauma manifested later in his personal life.
"I think about the hurt I caused," he wrote. "I think of all the years and all the life I lost to the hiding and to the fear and to the pain. The mask got more of me than I ever did."
Diaz has not responded to requests for comment.