Following the revelation that the father of the Pulse nightclub gunman was an FBI informant for 11 years, a judge on Monday rejected an attempt to have the case against the shooter's widow thrown out.
Lawyers for Noor Salman had argued that prosecutors withheld the information about Omar Mateen's father, Seddique Mateen, which could be critical to her defense.
The defense team said the detail was only made known to them over the weekend in the event Seddique Mateen would have been called to testify.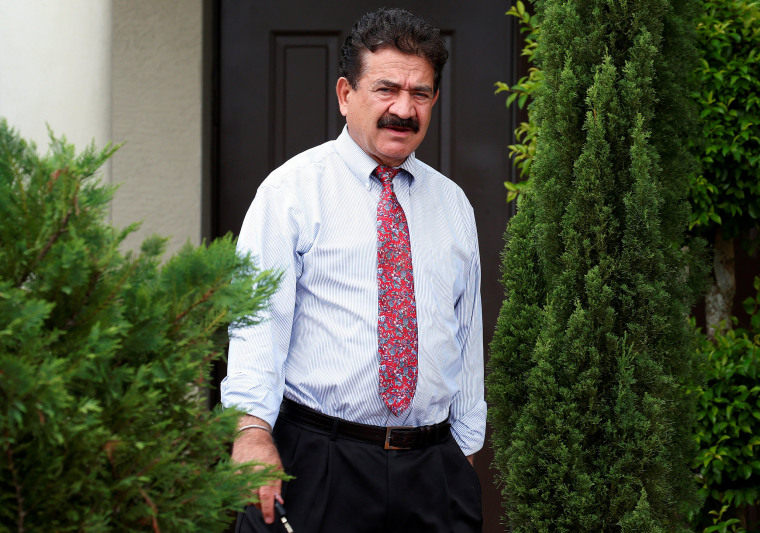 "Seddique Mateen was [an] FBI confidential human source at various points in time between January 2005 and June 2016," U.S. Attorney Sara Sweeney wrote in an email, according to a motion to dismiss the case filed by the defense.
But U.S. District Judge Paul Byron ruled against a dismissal or a mistrial, saying Seddique Mateen's role as a former informant "does not change the dynamic of whether Noor Salman aided and abetted."
Salman has been on trial since the beginning of the month. She is accused of helping Omar Mateen plan his terror attack on Pulse, a popular gay club in Orlando, in June 2016 and of falsely denying her role afterwards. During the rampage that left 49 dead and 53 others injured, Omar Mateen repeatedly pledged allegiance to the Islamic State before he was killed in a shootout with police.
The email also revealed that the FBI investigated Seddique Mateen after a search of his house, following his son's shooting, and turned up receipts for money transfers to Turkey and Afghanistan between March 16 and June 5 of 2016. Seddique Mateen "has not been informed by the FBI about the investigation," the email said.
In addition, it said the FBI received an anonymous tip in 2012 that the elder Mateen "was seeking to raise $50,000 - $100,000 via a donation drive to contribute towards an attack against the government of Pakistan."
Salman's lawyers say withholding these facts deprived them of the ability to look into whether Seddique Mateen had any knowledge of the attack plan or was in any way involved in it.
The failure to disclose this information, they say, "prevented Ms. Salman from conducting a complete investigation, engaging in complete and thorough cross-examination, presenting evidence material to her defense, and developing alternative theories" of the case.
Seddique Mateen's political views were known before the shooting. He appeared occasionally on a U.S.-based Afghan satellite TV channel for about three years, railing against Pakistan and Ashraf Ghani, the president of Afghanistan.
Omar Mateen was also once the subject of FBI investigations.
Two months after the shooting the FBI revealed that in May 2013, while working as a security guard, Omar Mateen told co-workers that he had family connections with al Qaeda and was a member of the Middle East terror group Hezbollah.
Related: Wife of Pulse gunman said he told her 'this is my target,' statement says
FBI agents put him under surveillance as well as watched his communications, had an undercover informant meet with him, searched terrorism databases and interviewed him twice. They concluded that he made it all up.
A few months later, the FBI questioned Omar Mateen again about going to the same mosque as another Florida man who later became a suicide bomber in Syria. Their contact, the FBI determined, was minimal. Again the case was closed.
The trial of Omar Mateen's widow — the only one to stem from the nightclub shooting — is now it its third week.