A rabid otter bit a man and a dog in Florida, the state Health Department in Palm Beach County said.
The animal bit the dog and then the man in the 900 block of Marlin Drive in Jupiter on Saturday, the Health Department said.
Joseph Scaglione, 74, said he was attacked by the otter for several minutes after he fed corn to ducks at a pond near his home, NBC affiliate WPTV of West Palm Beach reported.
"I backed up along the fence, but when I started to close the gate, it charged, immediately attacking my legs," Scaglione told WPTV. He was bitten on both his arms and his legs.
The otter was picked up by Palm Beach County Animal Care and Control and tested for rabies. The test came back positive. State officials did not immediately respond to a request for comment on its status.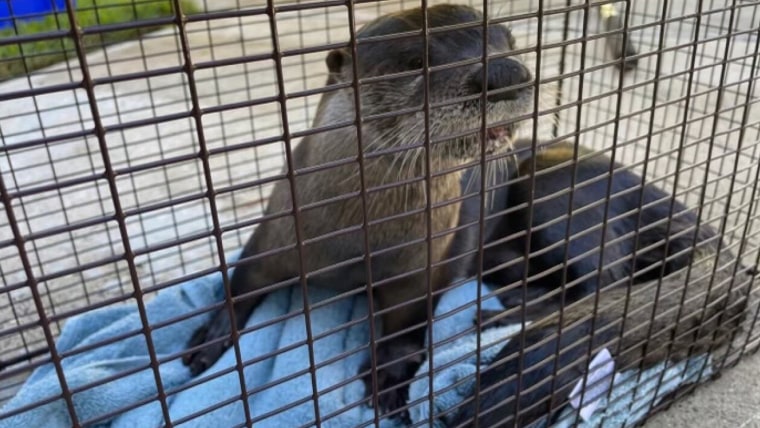 Rabies affects the central nervous system, and it can be fatal to humans and other warm-blooded animals if it is not appropriately treated, according to the Centers for Disease Control and Prevention.
The state Health Department said in a news release: "The only treatment for human exposure to rabies is rabies-specific immune globulin and rabies immunization. Appropriate treatment must be started as soon as possible after the exposure to protect an exposed person from the disease."
It warned residents in the area to avoid making contact with wildlife, including feral cats, and to report suspicious animals to Animal Care and Control.
Additional advice issued by the Health Department includes keeping rabies vaccinations up to date for pets and not to handle, feed or adopt wild animals.