A mother of five who had sex with an 18-year-old after playing naked Twister at a drug and alcohol-fueled party with her teenage daughter has lost custody of her children, police said.
Rachel Lehnardt, 35, of Evans, Georgia, was charged with two counts of contributing to the delinquency of a minor after the incident at her home in the Augusta suburb.
According to documents released by the Columbia County Sheriff's Office, Lehnardt allegedly told her Alcoholics Anonymous sponsor on April 10 how she had allowed her 16-year-old daughter and some friends to smoke marijuana and drink alcohol at the dwelling.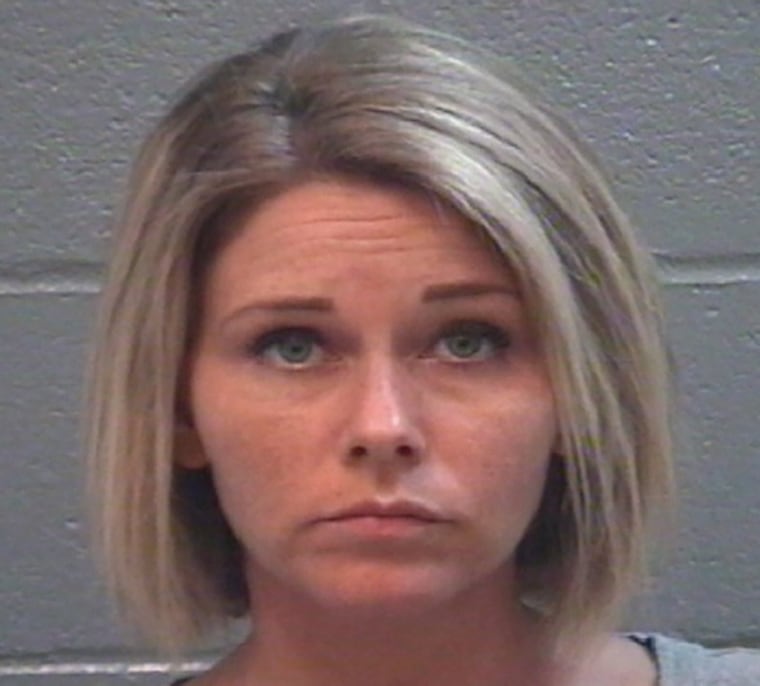 The police report states that Lehnardt told her sponsor that after later having sex in the bathroom with an 18-year-old, she used sex toys in front of the teens before "the party continued" naked in the hot tub.
In the wake of the incident, Lehnardt lost custody of children aged four, six, eight, 10 and 16.
In a statement provided to NBC station WAGT, Lehnardt's attorney Shawn Hammond said Lehnardt denied sponsoring or facilitating a party for underage minors but added that she "acknowledges that due to recent alcohol abuse she engaged in several acts of inappropriate conduct."
He added: "Although many of the allegations are exaggerated, she is extremely remorseful for what she allowed to occur in her presence and is obtaining professional and pastoral counseling to ensure that this conduct is never repeated."
Lehnardt was released after posting a $3,200 bond.