Dorothy may want to change the lyrics to "Somewhere Over the Rainbow," given her history with twisters — because it appears that somewhere over the rainbow, there's another tornado.
The tornado, one of about 40 reported in the Plains Saturday, appeared to intersect with a rainbow over Eads, Colorado.
A photo of the phenomenon, posted on Facebook by storm chaser Kevin Rolfs, was so incredible that some people who commented on the post thought it was photoshopped.
But the full video, posted on YouTube, shows the progression of the storm, which became tornadic in Lamar, Colorado, "and produced a photogenic elephant trunk tornado with rainbow in foreground near Eads," Rolfs wrote.
Rolfs, who sells his photos, may have chased down his own pot of gold.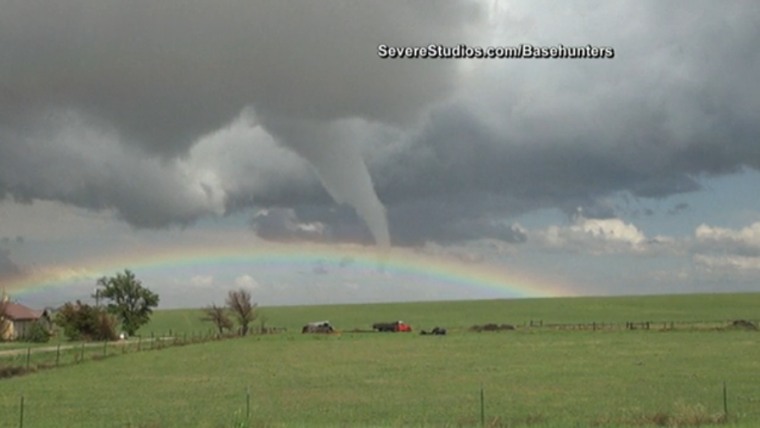 IN-DEPTH
SOCIAL
— Elisha Fieldstadt