With 23 people dead so far in Texas flooding, and more rain on the way, it is easy to overlook an important development: the deluge has nearly brought the end of a historic four-year drought.
Many reservoirs are now at or near capacity. Underground aquifers are slowly being replenished. And lakes are filling up. As of Tuesday, just five percent of Texas, encompassing about 218,000 people in central and northern pockets of the state, was under moderate drought conditions, according to government data.
That was before more rain hit those areas this week.
"It seems that we have good water resources that will hopefully provide enough water for at least a year," said Fouad Jaber, a water management researcher at Texas A&M University who researches water management.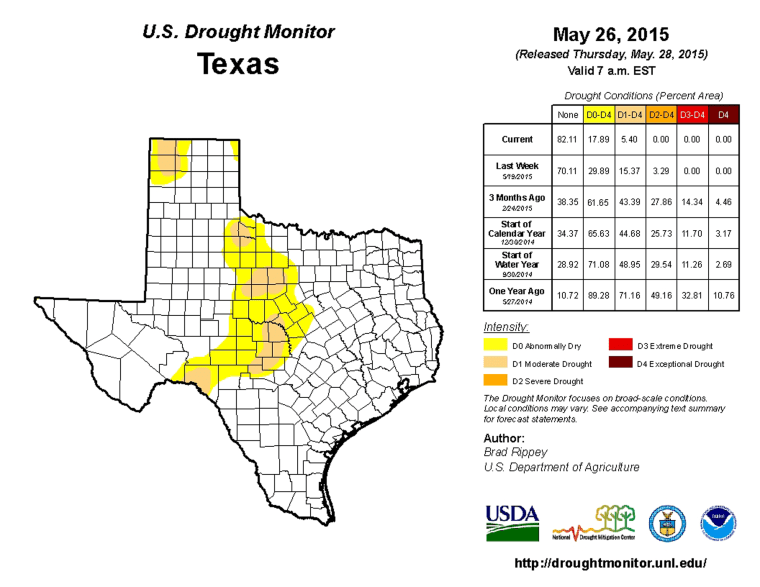 Even if forecasts for a wet 2015 turn out to be wrong and the rains suddenly disappear, it would take a sustained dry period of about two years to wipe out the gains made in the past few weeks, Jaber said.
Much of the turnaround has to do with the same rains that have caused so much destruction. May has been the wettest month on record for Texas, culminating with violent storms last weekend that triggered sudden floods that washed away cars and pulled homes from their foundations. As of Thursday, 23 people were dead and nine remained missing, including members of two families vacationing together along the Blanco River. Swollen rivers are expected to keep rising, and more rain is in the forecast for later this week.
A year ago, things were much different. At that point, the drought was three years old, and 90 percent of Texas was suffering from dangerously dry conditions.
While Texas is a place of weather extremes, the recent whipsaw is unusual. This week marked the third time in a century that such sudden, heavy rains ended a drought. The other two occurrences were in 1957 and 1919, according to State Climatologist John Neilsen-Gammon.
Things are different this time around because of climate change, experts say. Warmer temperatures not only exacerbate evaporation on land, but also push more water into the atmosphere, which leads to heavier rainfall.
Climate change doesn't cause extreme weather events, but appears to make them worse, said Katharine Hayhoe, an atmospheric scientist at Texas Tech University.
"The way I picture it myself is like rolling a double six," she said. "There's always a chance of rolling it, but is the number of sixes on those dice changing over time? Climate change is replacing some of the other numbers and increasing the risk of something happening."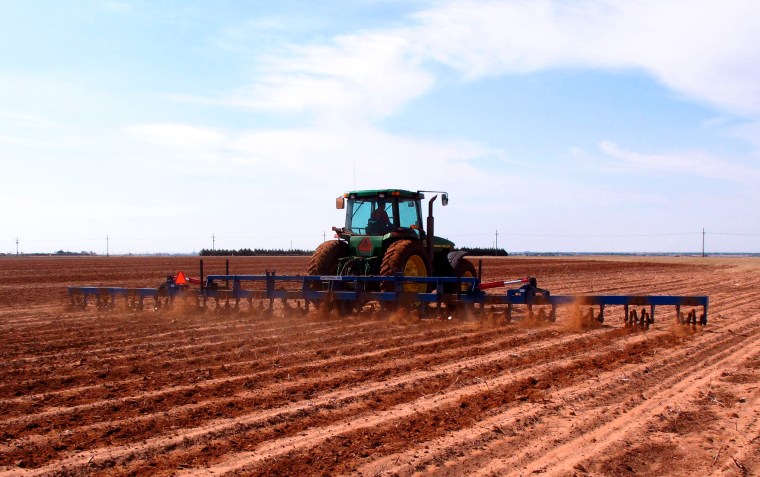 Another factor in this year's sudden rainfall is El Niño, a weather pattern that isn't fully understood but is connected to increased precipitation.
Ronald Kaiser, chairman of the Texas A&M Water Program, cautioned that the state hasn't escaped the drought yet. He pointed out that while many reservoirs in East Texas are full, those in the west haven't filled up as fast. The same goes for many aquifers that have been slow to replenish.
Jennifer Walker, a water resources coordinator for the Texas Sierra Club, said that once the flood waters recede, many Texans will want to see water-use restrictions rescinded. But she cautioned against a return to normal.
"We have to be efficient with our water supply, regardless if it's raining or not," she said. "I hope people's memories are not short and that people remember that we had four years of drought and maybe (restrictions) should become standard operating procedure in Texas."