A former stagehand for country star Randy Travis was allegedly shot dead by his wife in Nashville, Tennessee, because she believed he was having an affair, police said.
Police arrested Christine Ann Roberts, 72, and accused her of fatally shooting her husband, Thomas Roberts, 68, in his chest at around 8 p.m. Sunday on the front porch of their Howard Avenue home, Nashville police said.
According to officers at the scene, Christine Roberts "made spontaneous utterances that she had shot her husband because he had cheated on her," the arrest affidavit says.
A neighbor who allegedly heard the gunshots called 911 after having found Thomas Roberts lying on the patio, according to the arrest affidavit.
The neighbor "reported to detectives that the defendant had also told them that she admitted to shooting her husband because she discovered that he had cheated on her," the arrest affidavit says.
Christine Roberts made no statements to police about self-defense, according to the arrest affidavit.
Thomas Roberts was pronounced dead at the scene, the arrest affidavit says.
A representative for Travis confirmed that Thomas Roberts worked with Travis for about 20 years as a stagehand, until Travis suffered a stroke in 2013.
Travis memorialized Thomas Roberts — who also went by Thom — in a Facebook post Monday night.
"The stage has gone dim with the passing of Thom Roberts," the post said, describing him as "one of the very best stage lighting technicians in the business."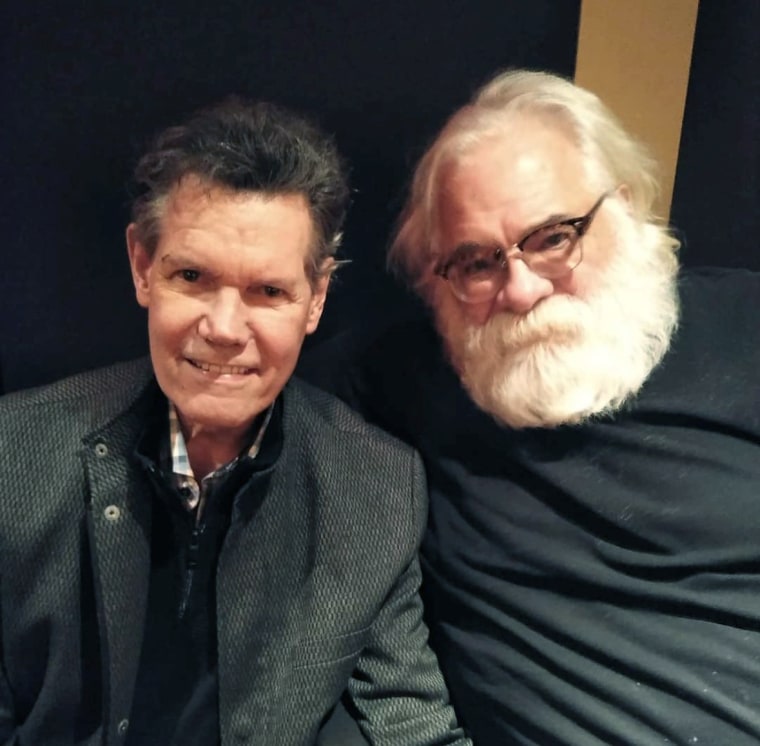 "Thom not only had a magical sense about lighting a stage; but, he had a quiet, charismatic presence that ignited your soul," the post said.
"He was a gentle giant of a man that wore a constant smile on his face and carried a song in his heart," it continued. "One would search a lifetime to find a kinder, gentler spirit. Thom was my friend and I loved him dearly."
Travis said that when his band resumes shows, "the music will not be near as sweet; but, I will once again be reminded of the blessing I was given to have Thom Roberts on the road with us for so many miles, and so many memories."
"It certainly won't be the same; and, I know I speak for the entire band and crew when I say the light that he truly created, in our hearts, will never be extinguished or forgotten," the Facebook post said.
"Tonight, I will look toward heaven and am sure I will see flashes of Thom's handiwork in the night sky — letting us know he is home, and all is well," it concluded.
Christine Roberts' attorney, Jason Chaffin of the Metropolitan Public Defender's Office, said he had not yet met with his client Tuesday morning and would be meeting with her later in the day. He declined to make any further comment.
She is due to appear in court Wednesday, according to court records, which show that her bond has been set at $100,000.