Authorities on Sunday announced the arrest of a rapper whose Arkansas performance was marred by gunfire that struck 25 people and left three wounded in the shooting's chaotic aftermath, police said.
Ricky Hampton, of Memphis, Tenn., performs under the name Finese2Tymes. He was wanted on outstanding warrants unrelated to the mass shooting at Power Ultra Lounge nightclub in Little Rock early Saturday morning, Little Rock police said in a statement.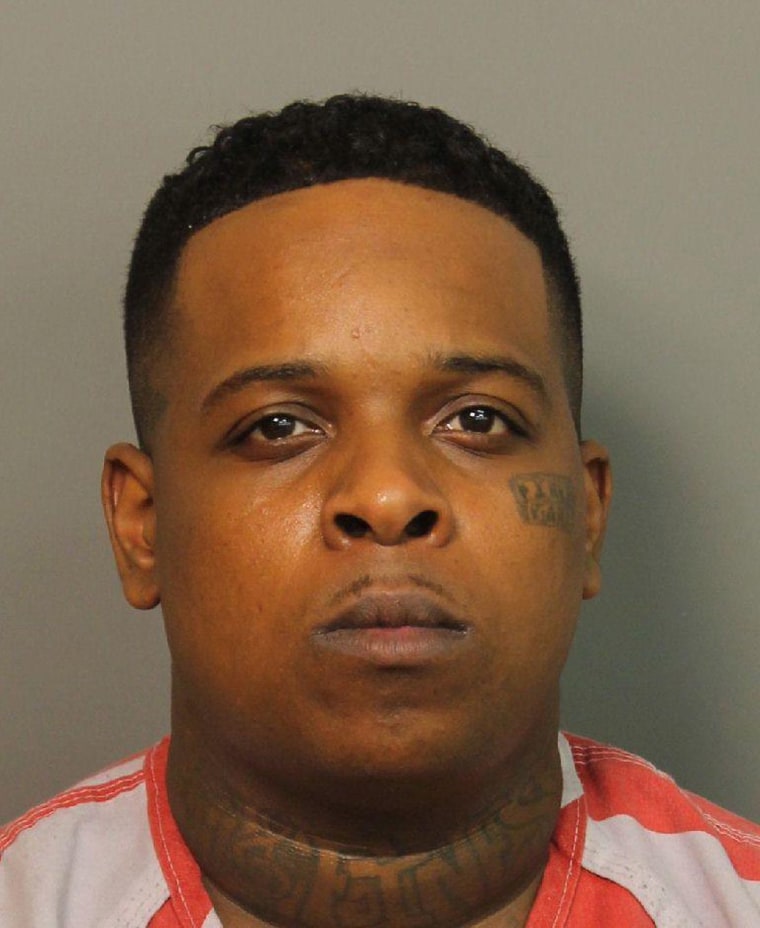 Those charges, from Forest City, Ark., include aggravated assault and being a felon in possession of a gun, police said.
No arrests have been in made in the nightclub shooting, the statement said, adding that police considered Hampton a person of interest in the shooting and planned to interview Hampton after he is transported to Little Rock.
Another person, Kentrell Gwynn, 25, was arrested with Hampton in Birmingham, Alabama, though it was unclear on what charges, NBC affiliate KARK reported.
Little Rock Police Chief Kenton Buckner said earlier that multiple people were suspected of carrying out the shooting, which he said appeared to be connected to an ongoing dispute between local gangs.
"In America today, unfortunately, we're seeing this play out too much," Buckner said.
The victims ranged from 16 to 35. Two were in critical condition, KARK reported, while the rest suffered non-life threatening injuries.