A series of confirmed wolverine sightings in Oregon in recent weeks mark the first time the sharp-clawed creature has been documented in the state outside its northeastern corner since 1969, wildlife officials said Thursday.
A video posted by the Oregon Department of Fish and Wildlife showed the animal barreling down a snowy hill and across a busy two lane mountain road moments before a tractor-trailer zoomed by.
The April 6 sighting, which a department spokeswoman said was captured on video by a bystander, was later confirmed by agency biologists who tracked the animal's footprints off Highway 20 in the Cascade Range.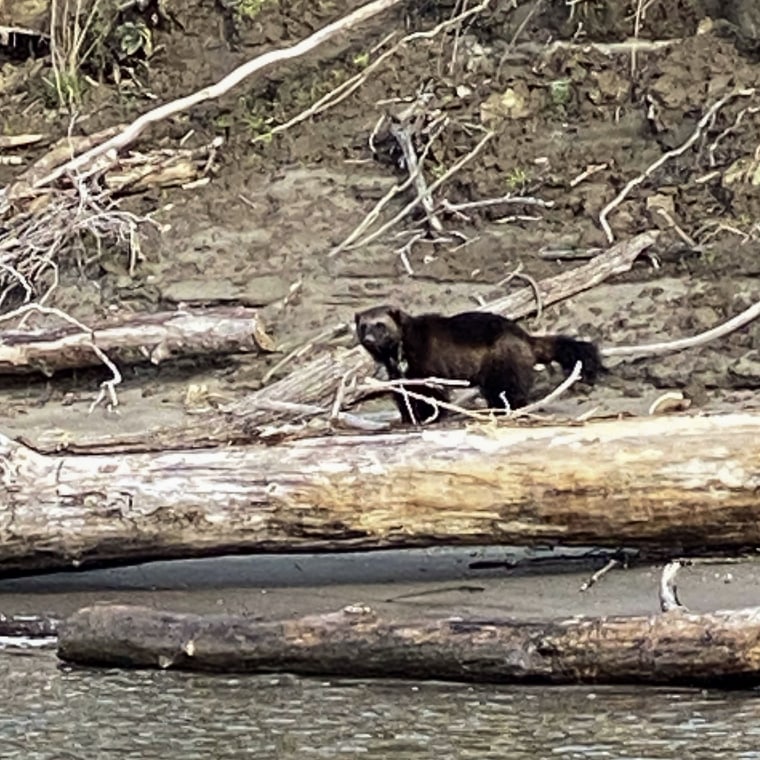 It isn't clear if the animal is the same one captured in a photo last month by two people fishing on the Columbia River near Portland, the department said in a news release. The animal was seen several times in the following days in areas south of the city.
The mountain pass where the wolverine was seen on video is roughly 136 miles southeast of Portland. The department said long-distance travel is typical for the animal this time of year, when wolverines, known for their endurance and strength, can cover 30 miles per day in search of new territory.
Outside of the Wallowas, a mountain range in Oregon's northeast where the animal was seen in 2022, a wolverine was last spotted in the state in 1969, when a trapper killed one in the Cascades, department said.
The animals, which the state includes on its list of threatened and endangered species, are rare in the lower United States.
There were fewer than 300 wolverines in 2020, according to the Center for Biological Diversity, a nonprofit organization that advocates for endangered animals.
Conservation groups have pushed the federal government to protect wolverines under the Endangered Species Act, arguing in federal district court in Montana that threats like climate change and habitat loss threaten to wipe the animals out.
Last year, the U.S. Fish and Wildlife Service said a court had ordered it to reevaluate whether the animal should be protected by the law. A determination on the issue is expected by November 2023, the agency said.
It isn't clear if the agency's move was in response to the conservation groups' lawsuit. A spokesperson for the agency didn't respond to a request for comment on Friday afternoon.