COLLEGE STATION, Texas — It was a love story that spanned decades, presidencies and albums.
Former first lady Barbara Bush kept scrapbooks of every year of the couple's life together, from their engagement to their final years.
In total, she made 118 of them.
Memory after memory is carefully preserved here at the George Bush Presidential Library and has rarely been seen by the public. Mary Finch, audio and visual archivist for the library, gave NBC News a tour of the second floor, past four locked doors to where the scrapbooks sit in temperature controlled rooms and acid free boxes.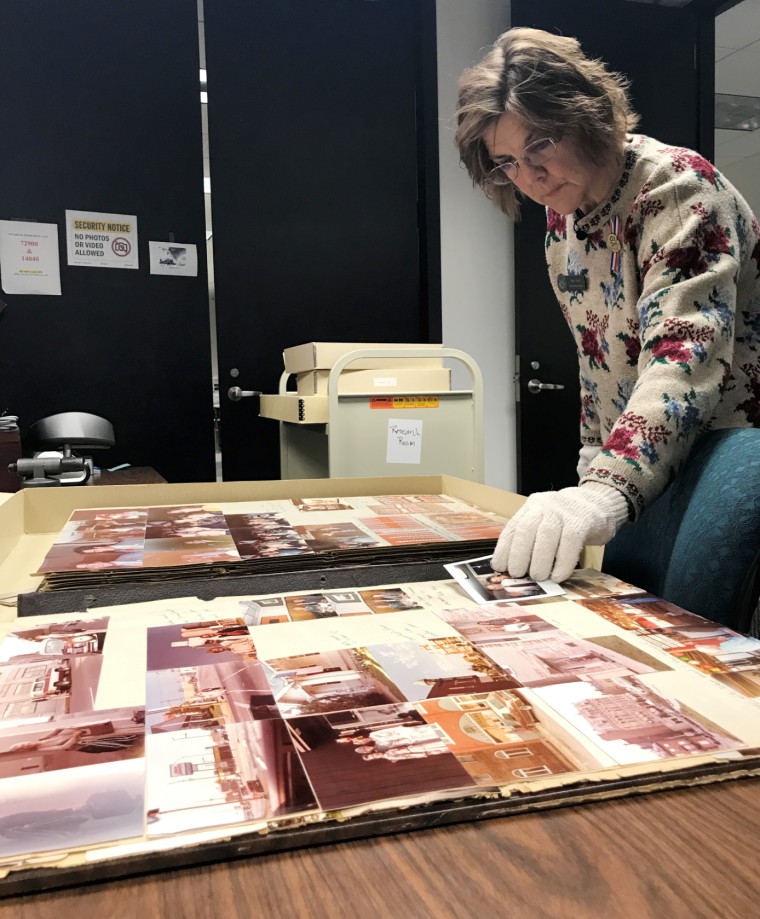 "The entire scrapbook collection is a microcosm," said Finch. "It's a microcosm of the Bush relationship, from President and Mrs. Bush meeting and getting married on through the family, on through the entire 20th and into the 21st century. It's a microcosm of American history from that time frame.
Finch has worked at the Bush Library since it's grand opening in College Station, Texas in 1993. She's seen every piece of history that's now archived in the library. But the scrapbooks are one of a kind.
"I said to Mrs. Bush, in the White House years, surely you didn't sit up in residence and glue these photos in. And she said, 'Oh I most certainly did,'" said Finch. "These are her pride and possession and they're all her. They're not anybody else. They're not an aide or family member or anybody else. They're her and President Bush."
Looking through the tattered scrapbooks, with pages falling out, president and Mrs. Bush led a life of family and friends. In the years before his presidency, their days were filled with tennis matches and boat rides around Kennebunkport, all documented in their scrapbooks, with handwritten notes.
More than just pictures, the pages are filled with napkins, menus, playing cards, and even a wishbone from their first Thanksgiving together; tokens of a private life the public rarely saw.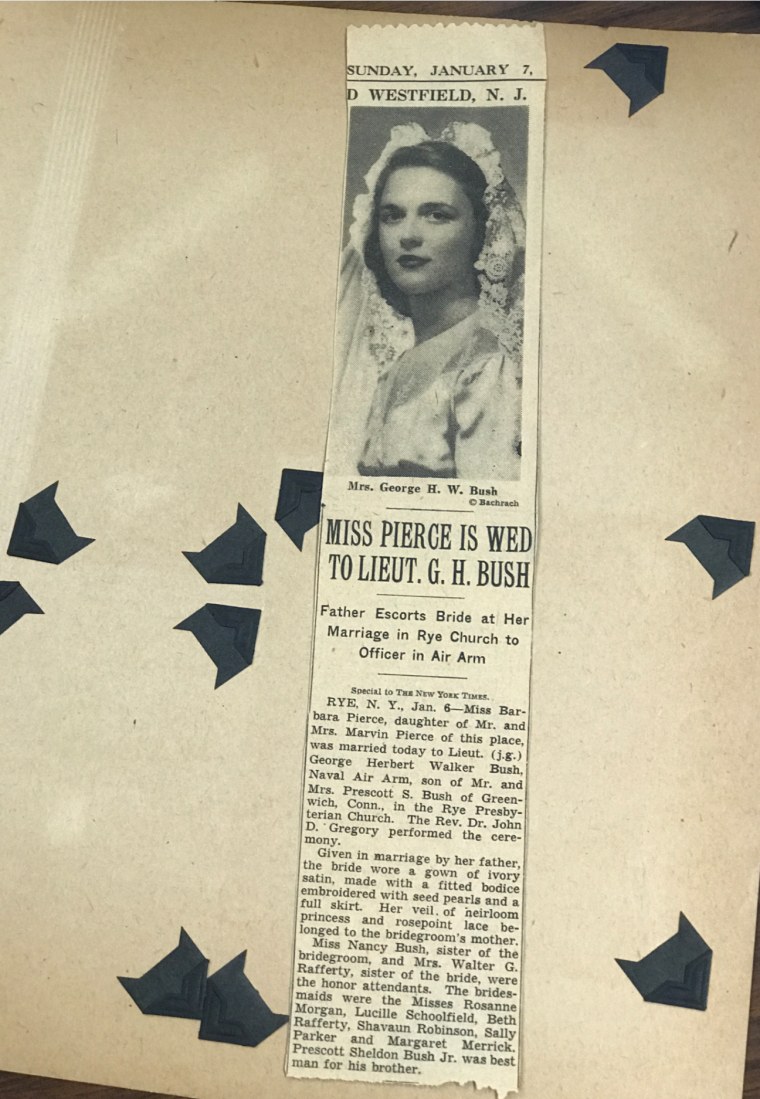 "It's consistent. They always said that the three most important things to them are family, faith and friends and it's kinda the proof is in the pudding when it comes to the scrapbooks," said Finch.
A key take away from sifting through years of the Bush family years, Finch has learned how competitive the couple was when it came to any kind of game, from tennis to backgammon.
Most notable of the albums is the couple's engagement scrapbook, filled with letters to each other and from friends and family.
In one letter, Barbara's father, Marvin Pierce, writes "he's a swell guy" in reference to Bush shortly after the young couple's engagement.
President Bush also kept several albums of his own during his school years at Andover prep and Yale University in the late 1930s and early 40s. In that album is a letter from his love.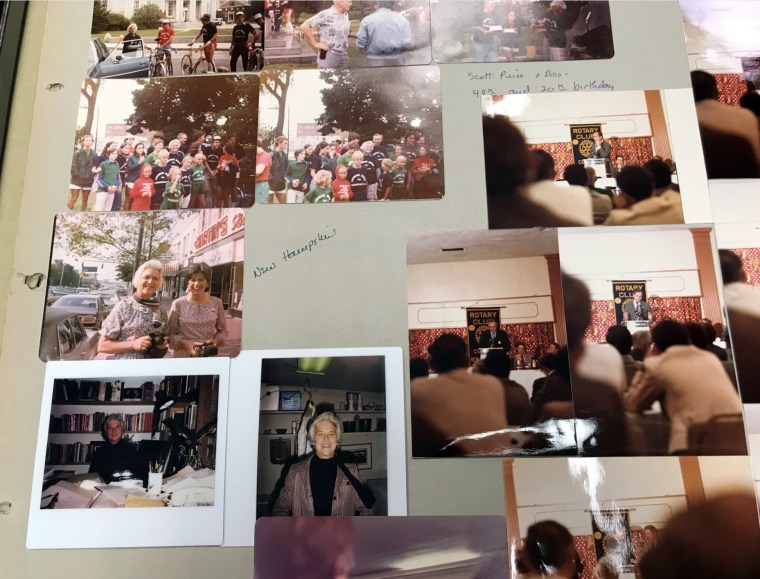 "This is a letter that Mrs. Bush actually wrote him back in 1942, the whole story about them meeting at Christmas in '41. This says, 'Dear Poppy, I think it was perfectly swell of you to invite me to the dance and I would love to come,;" read Finch. "And down here it talks about her knees knocking and how excited she is."
A couple in love, documented over the course of 73 years, is now reunited once again.