Ohio prosecutors announced Tuesday that they will not seek a third trial against Ray Tensing, a former University of Cincinnati police officer charged in the 2015 death of an unarmed black driver.
Tensing, who is white, has been tried twice for murder and involuntary manslaughter in the death of 43-year-old Samuel DuBose. Both cases, the most recent of which ended last month, concluded in mistrials after the juries said they were deadlocked.
Hamilton County Prosecuting Attorney Joe Deters said the decision "rips my heart out," but that he didn't feel he would be able to bring a successful case against Tensing.
"After discussing this matter with multiple jurors — both black and white — they have, to a person, said to us that we will never be able to get a conviction in this case," Deters said, later he added:
"After two trials and a million dollars, the best lawyers I could come up with were unsuccessful at conviction. I've concluded we cannot win a trial on this case in these facts."
Deters said he has turned the case over to the U.S. attorney's office for a potential civil rights violation, which could potentially present evidence of racial profiling that was prohibited by a judge during the most recent trial.
Tensing's attorney, Stew Matthews, told NBC News in a phone interview Tuesday that Tensing is relieved by the Ohio prosecutor's decision, but because it's been referred to the Justice Department the case is not over.
"His life has been in limbo for two years, and he would like to move on. That may sound crass to some people ... but his life is also devastated," Matthews said. Matthews said the shooting was justified and "there's absolutely no evidence of civil rights violation."
Related: Ray Tensing Trial: Mistrial Declared for a Second Time
Two separate juries have been unable to return a verdict against the 27-year-old former police officer.
Deters said he felt race played a role in the jury's decision and that the mistrials have exacerbated racial tensions.
"I think it's true that there are two visions of what's going on in the country. And it's heartbreaking," Deters said, alluding to the growing tensions between police and minority communities.
"The division in this country is profound. And in this case, we have jurors who will not vote to convict a police officer."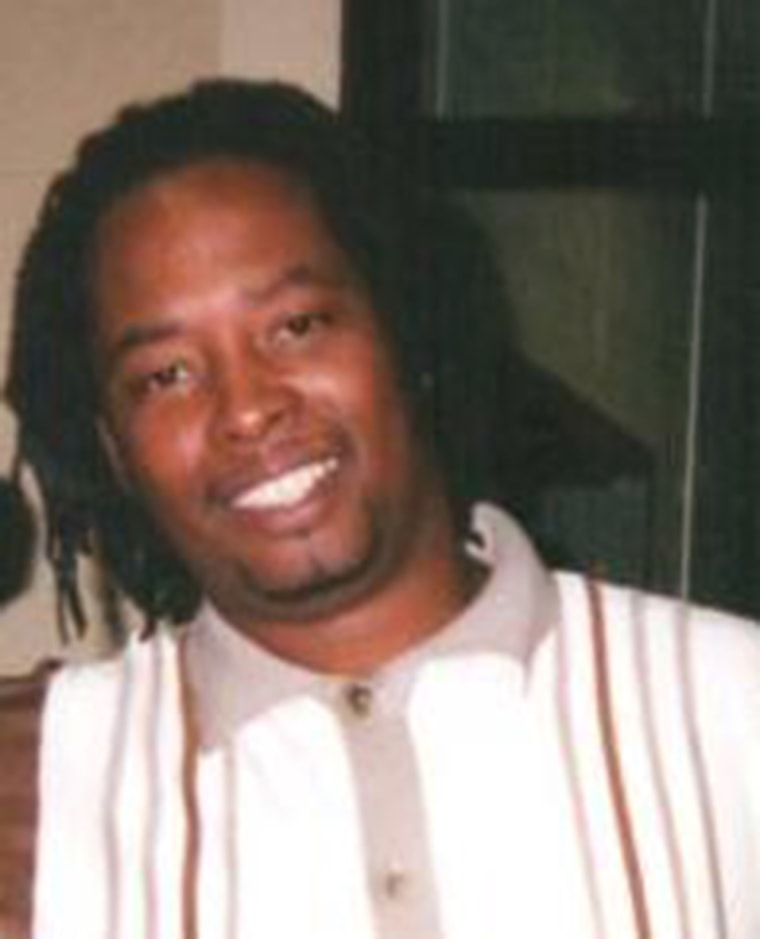 Deters said his decision was especially difficult because he felt he'd let the DuBose family down.
"Needless to say they were upset," he said. "It was horrible. It was the reaction I would have if it was my brother. But I had to let them know from my mouth what the decision was."
Members of the DuBose family held a press conference Tuesday outside the Hamilton County courthouse, but it was interrupted after one of DuBose's daughters fainted, potentially due to heat.
She recovered quickly and was examined by paramedics.
Donyetta Bailey, President of the Black Lawyers Association of Cincinnati, told reporters she felt Deters and the justice system had failed the DuBose family.
"As an officer of the court, I am disgusted by the system that I took an oath to be a part of," she said. "Just because justice is hard doesn't mean you give up and quit."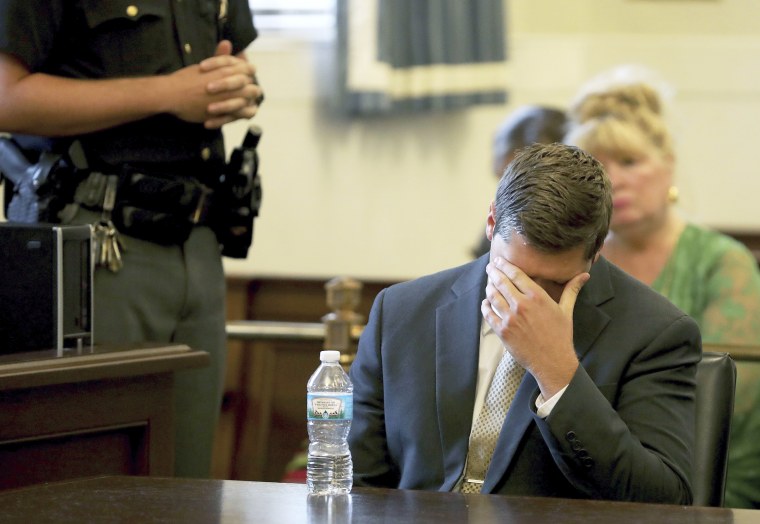 After a judge declared a mistrial in November 2016, Al Gerhardstein, an attorney for DuBose's family, told reporters that he believed the family deserved justice.
"They are at their wit's end," he said after the trial ended. "They have been on hold since Sam was killed."
Related: Judge Declares Mistrial for Ray Tensing, White Ex-Cincinnati Officer Who Killed Black Driver
In July 2015, DuBose, a 43-year-old father of 13, was pulled over after Tensing said he noticed his car was missing a front license plate. Tensing's defense team argued DuBose dragged Tensing with his car and that the officer feared for his life.
But prosecutors slammed Tensing's defense, arguing that bodycam footage of the incident contradicts the claim.
Video from the incident shows that the two men had a conversation that lasted for nearly two minutes, before it escalated in a struggle. Within seconds, Tensing fired his gun, fatally shooting DuBose in the head.
Two other officers were on scene, and their body cameras captured other angles of the shooting's aftermath.
Those officers had insisted in statements that Tensing appeared to have been dragged by the car. But video released from Tensing's bodycam showed that he was not physically pulled with the vehicle and he quickly chased after it as it rolled forward.
Tensing was the first officer in Cincinnati to face murder charges for killing someone while on duty.