Giuseppe Giudice, known as Joe, one of the stars of "The Real Housewives of New Jersey," is set to be deported next year after completing a prison sentence for fraud.
An immigration judge on Wednesday ordered Giudice, 46, to return to his native Italy upon his release from prison, scheduled for March 14, 2019.
The Department of Justice said Wednesday that records for the Executive Office for Immigration Review show that Immigration Judge John Ellington ordered Giudice's deportation.
Giudice has 30 days to appeal the judge's decision.
The Bravo star and his wife, Teresa, pleaded guilty in 2014 to 41 counts of fraud for conspiring to defraud lenders to illegally obtain loans and mortgages. The couple, who have four daughters, was also accused of hiding income and assets during a bankruptcy case.
The Giudices were indicted on bankruptcy, mail, wire and bank fraud. Joe Giudice was also indicted for failure to file taxes from 2004 to 2008.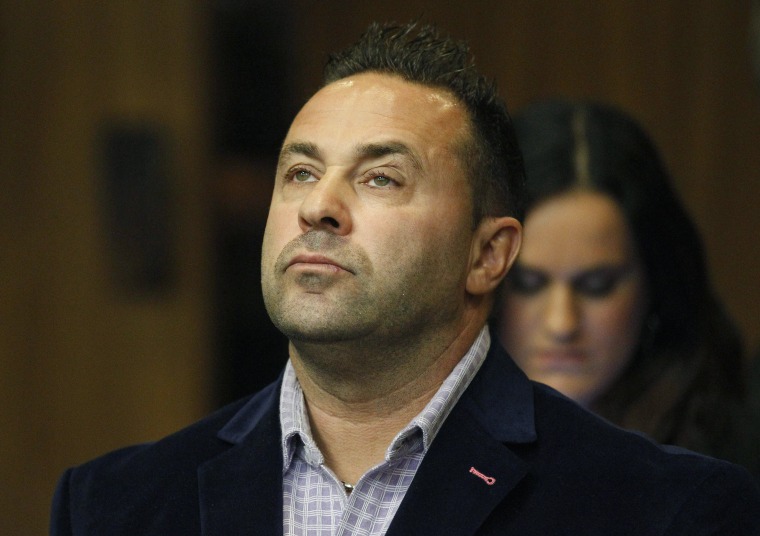 Teresa Giudice served 11 months at a federal prison in Danbury, Connecticut, and was released in December 2015. Her husband began his 41-month sentence after her release.
He was originally imprisoned in Fort Dix, New Jersey, but was moved to a prison in Allenwood, Pennsylvania.
Teresa Giudice was not present for Wednesday's immigration hearing, E! News reports. She has remained silent on her husband's potential deportation, but previously said on the most recent "Real Housewives" reunion that she wouldn't mind relocating to Italy.
"I mean, Italy's a beautiful place to live," she told host Andy Cohen in January. "I wouldn't mind, you know, I'm just saying. Listen, whatever God has planned for me, that's what's going to happen. I will embrace it the best I can."
Her Bravo co-star, Caroline Manzo, said in a statement Wednesday that she was disheartened by the deportation order.
"Wow, this makes me sad. Joe has made mistakes, taken responsibility for his actions and has served his time. He has four beautiful girls that need their father in their lives, and my heart hurts for them," she told E! News.
Manzo said Giudice was not a violent person or a threat to society, and had "a good heart."
"I'm not quite sure how his mistakes warrant such harsh punishment," she said.