To Fred Goldman, he will always simply be "the killer."
Twenty-five years ago Thursday, shortly after midnight, Nicole Brown Simpson and Ron Goldman were discovered stabbed to death in Los Angeles, setting in motion one of the most sensational legal cases of the 20th century.
Police quickly suspected Simpson's former husband, O.J. Simpson, the Pro Football Hall of Famer, broadcaster and TV pitchman, of murder. After a bizarre, 50-mph chase along Los Angeles' freeways three days later, O.J. Simpson was arrested — only to be acquitted the next year.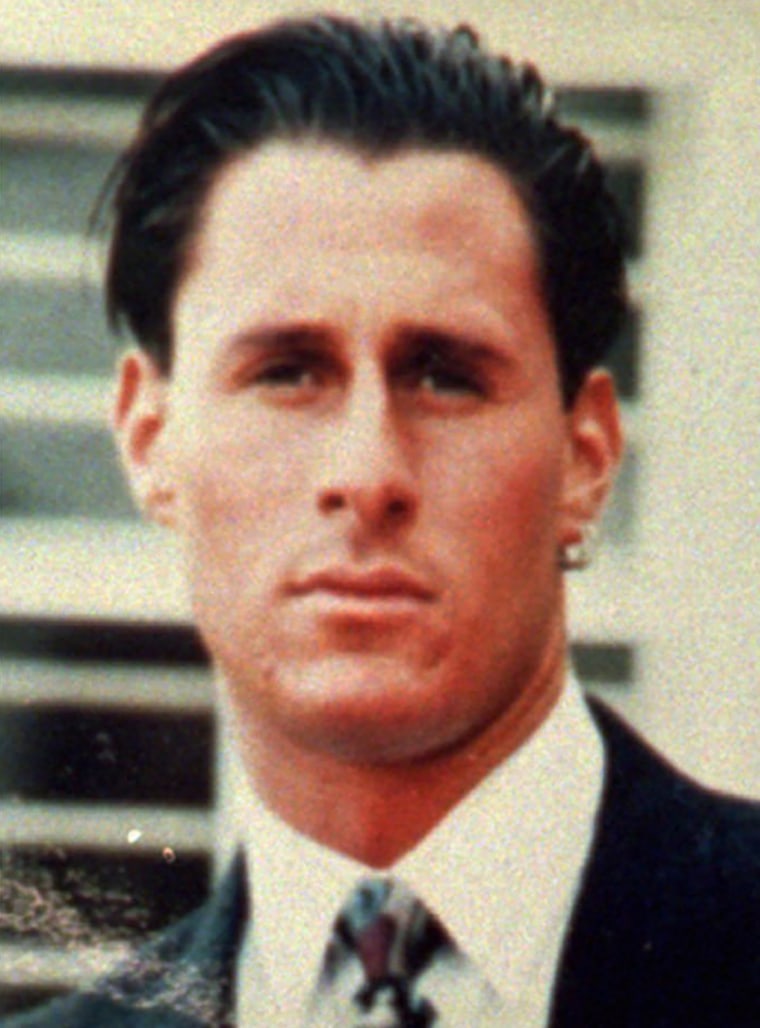 Many Americans believe to this day that Simpson's criminal trial was a travesty of justice — a perception bolstered in 1997, when a civil jury found Simpson "responsible" for the homicides and ordered him to pay millions of dollars in damages. The wrongful death suit was brought by Ron Goldman's parents, Fred Goldman and Sharon Rufo.
Ahead of the 25th anniversary of the slayings — for which no one has ever been criminally convicted — Simpson says that "life is fine" and that "we focus on the positives."
It's harder for Fred Goldman.
In a 35-minute interview with Lester Holt, the anchor of "NBC Nightly News," Goldman, 78, still can't bring himself to utter Simpson's name. He is just "the killer."
Simpson's home, where a vital piece of evidence is widely believed to have been planted by a rogue Los Angeles police detective, is "the killer's house." Simpson's lawyers are "the killer's attorneys."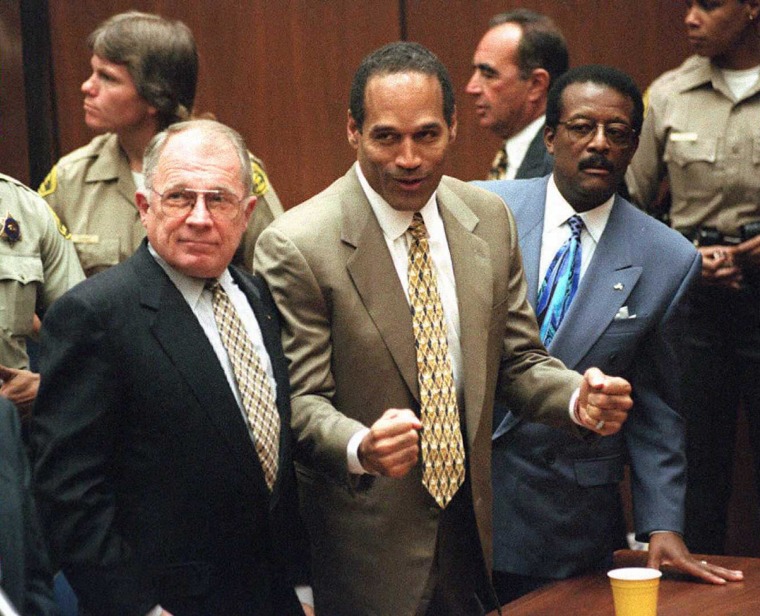 "I was pretty certain, all the way through the trial, that there was going to be a guilty verdict," Goldman says. "The evidence was overwhelming. I never had any doubts."
When jurors returned with a verdict of not guilty, "it was hard to comprehend, at that moment, what had just been said," he says. "It wasn't possible. It wasn't possible that that was their decision. It just didn't seem possible."
While Goldman and Rufo, who were divorced in 1993, won their civil suit, they have only managed to collect on little of their share of the tens of millions of dollars Simpson was ordered to pay, Goldman says. In any event, he says, "it wasn't about the money — it was about justice."
But his preference always would have been "an appropriate verdict during the criminal trial," he says. Sending Simpson to prison, or even death row, for murder "would have been real justice."
Goldman recalls listening to messages on his son's answering machine just days after his death — calling it a "crushing" experience.
In never-before-heard voicemails he shared with NBC News, Ron's friends call to inquire about his whereabouts, and one caller can be heard saying: "We heard something on the news. I just want to make sure it's not you."
The voicemails start out as general messages seeing if he's available to meet up, trying to figure out where he is but turn progressively panicked and concerned as the news began to spread.
"Ron, this is Jeffrey. If you're dead man, you'll hear me from up above. I love you man. I just heard on the news right now. My fingers are crossed and I'm hoping it's not you," one friend said.
By the final message, the news seems to have been confirmed, "Hey Ron, uh just wanted to hear your voice one more time. And uh hope everything works out for you. Um goodbye, Ron."
"Just thinking about it is disturbing to me," Goldman said.
A quarter of a century later, Goldman says Ron's absence is still felt everyday.
"You know, every day, I miss my son. Every day, I'm aware of what I've been missing. Every day, I'm aware of what Ron didn't get to do in his life, all of his goals, his future," he says.
"I'm aware of the times we don't get to spend together. I don't know how you can not be aware."