Reality star Kristin Cavallari thanked fans for their support Monday as authorities continued a desperate search for her brother, whose car was found abandoned in Utah more than a week ago.
Michael Cavallari's Honda Civic was discovered on Nov. 27 about 100 feet from Interstate 70 in Grand County, according to a statement from the Grand County Sheriff's Office.
Investigators determined the vehicle belonged to Cavallari after looking up the car's registration and tracing receipts found in the car to a convenience store, where Cavallari was spotted on surveillance video, the statement said. The footage of Cavallari at the convenience store, located at least 100 miles away from where his car was found, is the last known time he was seen.
Grand County Sheriff Steven White told NBC affiliate KSL that Cavallari's car, which was found with a deployed airbag, appeared to have hit a large rock on the side of the road. "There's no signs of foul play that we can tell," White said. "We're still piecing everything together."
Grand County is in the southeast corner of Utah, about 700 miles from where Cavallari's car was registered in San Clemente, California.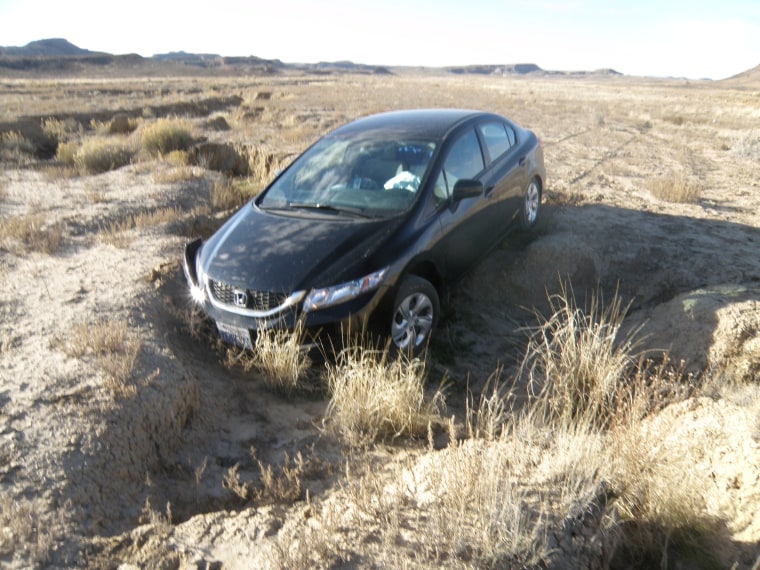 Kristin Cavallari, who is married to Chicago Bears quarterback Jay Cutler, posted an apparent picture of she and her brother as children on her Instagram account Monday. "I appreciate all the concern, thoughts, and prayers that have been extended to me and my family," wrote the former "Laguna Beach" and "The Hills" star. "We remain hopeful and I will share any news that we receive."