Nearly three years after a Georgia college student was gunned down in front of her home, police say they have solved the mystery.
Savannah cops have charged three men — who were already behind bars on unrelated charges — with murdering Rebecca Foley, 21, on Jan. 21, 2013.
"It's something we've been waiting for a long time," Foley's mother, Jennifer Foley, told NBC News on Wednesday.
"I guess we thought it would bring us closure, but I don't feel closure. Perhaps at sentencing we will."
Police did not say how they cracked the case, why it took so long, or what the motive was — but Jennifer Foley said she was told the suspects were trying to rob her daughter when they shot her.
A Chatham County grand jury indicted Kevin Lenard Smith, 23, Roderick Demione Parrish, 22, and Jordan Lamar Campbell, 23, this week.
Each man is charged with malice murder, felony murder, aggravated assault and weapons possession during the commission of a felony.
Foley, a student at Savannah State University, had just driven home in her prized red Volkswagen Beetle after getting her nails done when she was killed.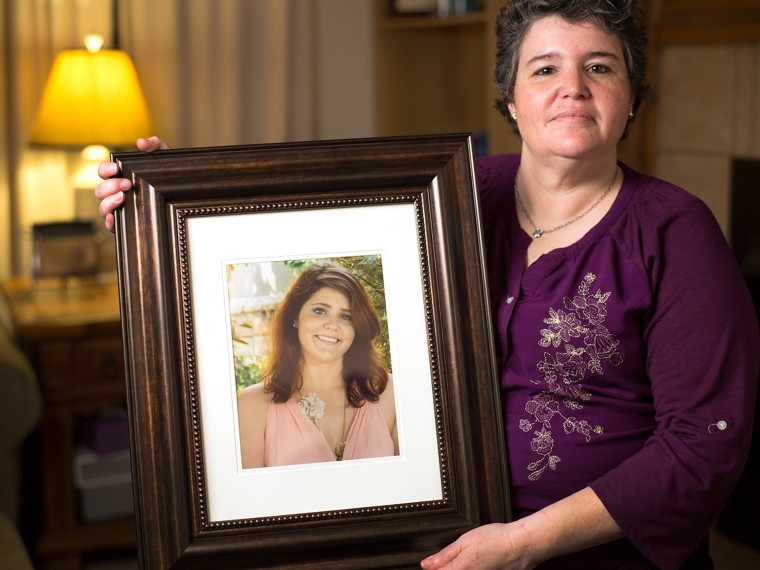 The case was front-page news in Savannah and was highlighted in an NBC News investigation of gun deaths across the country.
Foley's family visited Savannah numerous times in hopes of keeping police attention focused on the case and drawing out tips.
"I had just about given up," said Rebecca's father, Eddie Foley, adding that the investigation seemed to pick up steam when the police department assigned two new detectives to it eight months ago.
The victim's mother and sister, Beni, have moved to Jacksonville, Florida, so they can be closer to Savannah as the case progresses.
"I just want to know why — why was it worth it?" Beni said. "What in this world could be worth another human being's life?"