A group of white men and women who drove trucks flying huge rebel flags to a black child's birthday party near Atlanta have been charged with terrorist threats and gang activity, prosecutors announced Monday.
Fifteen members of a group called Respect the Flag drove around Douglasville, Georgia with multiple Confederate flags on each vehicle on July 25. The 10 men and five women drove through a black neighborhood and then stopped outside a child's birthday party at about 3:30 p.m.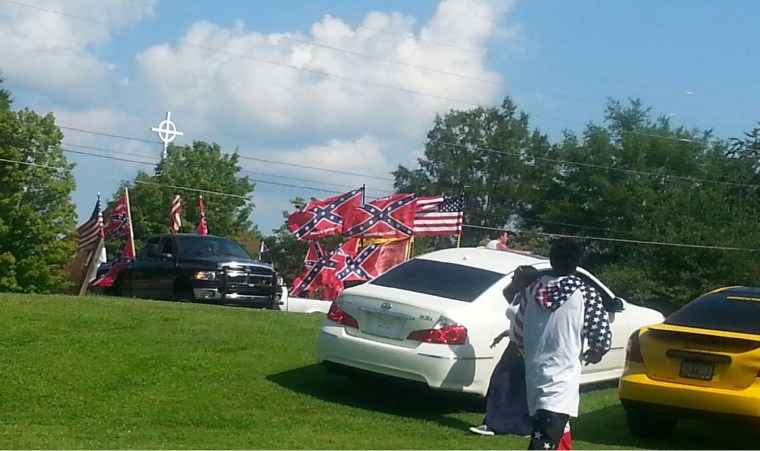 Party attendees allege that the group threatened the guests with violence and yelled racial epithets.
A Douglas County grand jury charged all 15 defendants with terroristic threats and with violating the state's Street Gang Terrorism and Prevention Act.
Two men, Joe Hood and Thomas Summers, were also charged with battery for a separate incident the same day at a gas station in an area of Douglas County known as "the Corn Crib."
Members of Respect the Flag have previously told local media that the crowd at the birthday party initiated the confrontation by throwing rocks. Attendees at the party said the people in the trucks started the trouble.
The woman who owns the home where the party occurred did not immediately respond to a request for comment from NBC News.
Members of Respect the Flag could not be reached for comment.