/ Source: Associated Press
SAN FRANCISCO — Silicon Valley voters will decide in June whether to recall a judge criticized for his handling of the case of a former Stanford University swimmer convicted of sexual assault, officials announced Tuesday.
The Santa Clara County registrar of voters said enough valid signatures of registered voters had been collected to place the recall of Judge Aaron Persky for the June 5 ballot.
Recall leaders began seeking to oust Persky after he sentenced Brock Turner to six months in jail. A jury convicted Turner of sexually assaulting an unconscious woman behind a trash bin after an on-campus party. Persky cited Turner's previously spotless criminal record and adopted the recommendation of the county's probation office. Turner is also required to register as a sex offender for life.
Related: Former Stanford swimmer Brock Turner files to appeal assault convictions
Persky's critics argue the sentence was too light. Turner was released from jail after serving three months with credit for good behavior.
The sentence ignited debate over judicial treatment of sexual assault victims and sentencing inequities between the poor and privileged.
"This historic campaign is part of a national social movement to end impunity for athletes and other privileged perpetrators of sexual assault and violence against women," said Stanford University law professor, a recall campaign leader and friend of the victim.
Persky didn't respond to an email inquiry late Tuesday.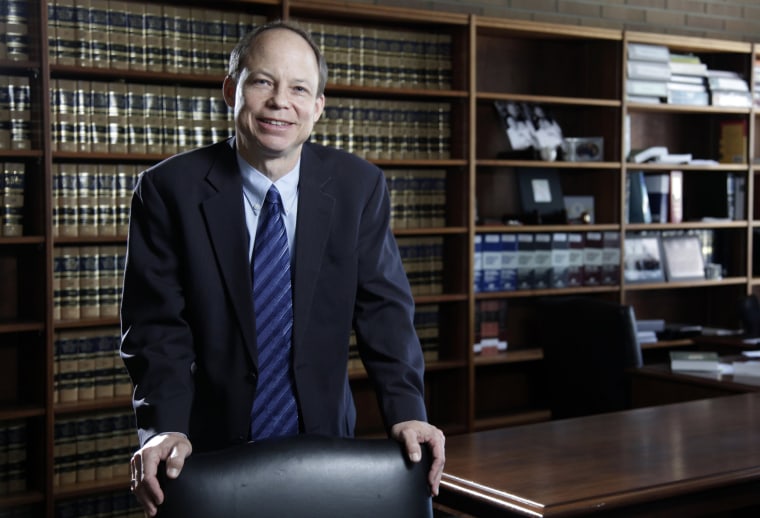 "California law requires every judge to consider rehabilitation and probation for first-time offenders," Persky states on his website urging a no vote on the recall. "It's not always popular, but it's the law, and I took an oath to follow it without regard to public opinion or any personal opinions I might have as a former prosecutor."
Persky is appealing the dismissal of a lawsuit seeking to stop the recall. Persky argues that judges are state officers and recall elections should be handled by the California secretary of state's office and not the county registrar of voters.
Related: Judge cleared of misconduct in Turner sentence
"The recall effort does not comply with the California Constitution," said Elizabeth Pipkin, an attorney representing Persky. "It's unlawful, and in defending the Constitution and the independence of judges, we are protecting the rights of all citizens."