Reckless driving caused the California crash last month that injured actor and comedian Kevin Hart and two other people, the state highway patrol said in a report released Thursday.
Jared Stanton Black was driving Hart's 1970 Plymouth Barracuda when it rolled into a ditch early Sept. 1 in Malibu, according to the California Highway Patrol.
Hart fractured his spine in three places, as a result of the crash, the comedian's lawyer, Andrew Brettler told NBC News. The actor is "committed to the physical therapy regimen and is getting stronger every day" and he "feels extremely lucky and blessed," Brettler said.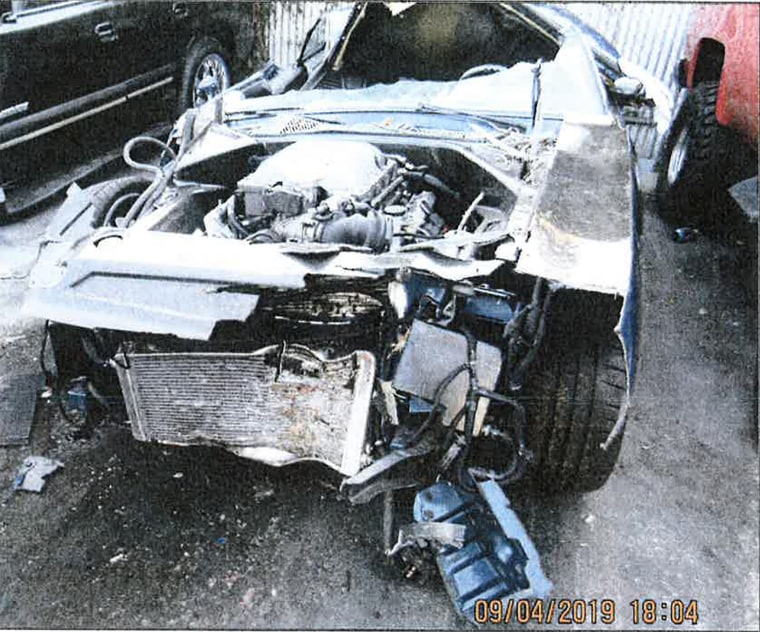 Hart's production company has said that Hart underwent back surgery and is expected to make a full recovery.
Download the NBC News app for breaking news
The performer doesn't expect to return to work full time until early next year, assuming everything stays on track with his physical therapy, Brettler said.
The cause of the crash was determined to be reckless driving, which is defined under state law as "a person who drives a vehicle upon a highway in willful or wanton disregard for the safety of persons or property is guilty of reckless driving," the report says.
While turning, the driver "quickly accelerated," which caused the right rear tire of the muscle car to break traction and resulted in a loss of control, the agency said. The car hit a tapered curb and a vinyl fence before going down the embankment and hitting a tree, according to the CHP report.
"I have nothing but love for Jared and wish him and Rebecca a speedy recovery," Hart said in a statement through his attorney, referring to the driver and the other passenger, Rebecca Kathleen Broxterman.