Authorities in Tulsa, Oklahoma, dismissed as "rumor" a newspaper report that supervisors falsified the training records of the reserve sheriff's deputy who shot and killed an unarmed man earlier this month.
Sheriff's officials also said they would conduct an internal review of their deputy reserve program.
The Tulsa World reported on Thursday that the reserve deputy, Robert Bates, was given credit for field training he never completed and firearms certifications he never received.
It also reported, citing sources speaking on condition of anonymity, that at least three of Bates' supervisors were transferred after they refused to sign off on his training.
Maj. Shannon Clark, a spokesman for the Tulsa County sheriff, told NBC News: "The media outlet that is putting that information out is using unconfirmed sources and also relying on anonymity. We don't respond to rumor."
A lawyer for Bates, Clark Brewster, said any suggestion that the training was fabricated is "incredulous."
He told MSNBC that Bates was fully state-certified and "received substantial training in-house and at seminars and training sessions out-of-state."
Bates, 73, surrendered to authorities earlier this week on a second-degree manslaughter change. Authorities have said that he mistook his gun for a Taser when he shot and killed the man, Eric Harris.
Bates shot and killed Harris during a sting operation in which Harris allegedly tried to sell a semiautomatic pistol to an undercover cop. Harris bolted from a car before he could be arrested. Officers chased and tackled him, and Bates fired.
In a video of the encounter, Bates can be heard shouting, "Taser! Taser!" and later saying, "I shot him! I'm sorry!"
Clark confirmed on Thursday that the department will review the reserve program. Bates is an insurance executive who had served as a reserve deputy since 2008.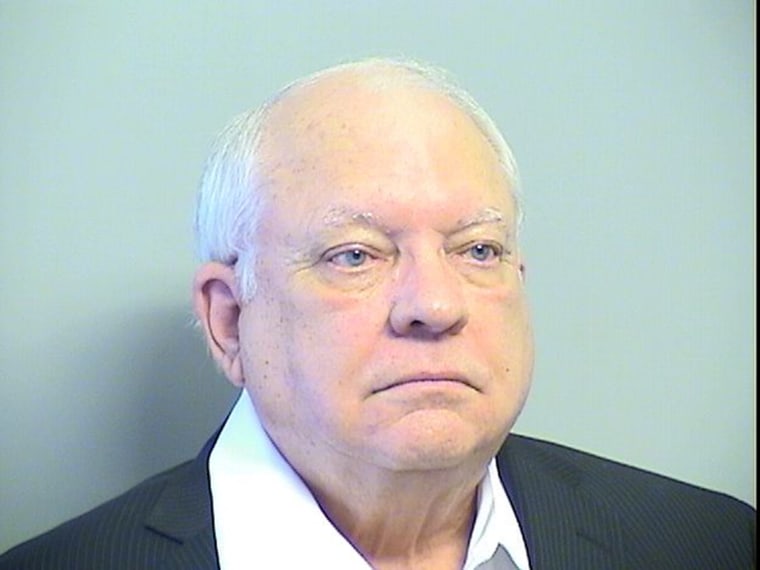 IN-DEPTH
— Erin McClam