The federal government is buckling under a surge of asylum cases, a dilemma that could only get worse as the United States allows more refugees into the country, the U.S. immigration agency's own watchdog said Wednesday.
The backlog at U.S. Citizenship and Immigration Services has ballooned by 1400 percent since 2011, with more than 128,000 asylum cases still pending at the end of 2015, the agency's ombudsman Maria M. Odom, said in her annual report to Congress. And the flow isn't letting up: New applications have more than doubled in five years, to 83,197, the report said.
As it struggles to keep up, CIS has been forced to reassign asylum officers to its Refugee Affairs Division to handle a larger influx of people fleeing violence and persecution around the world.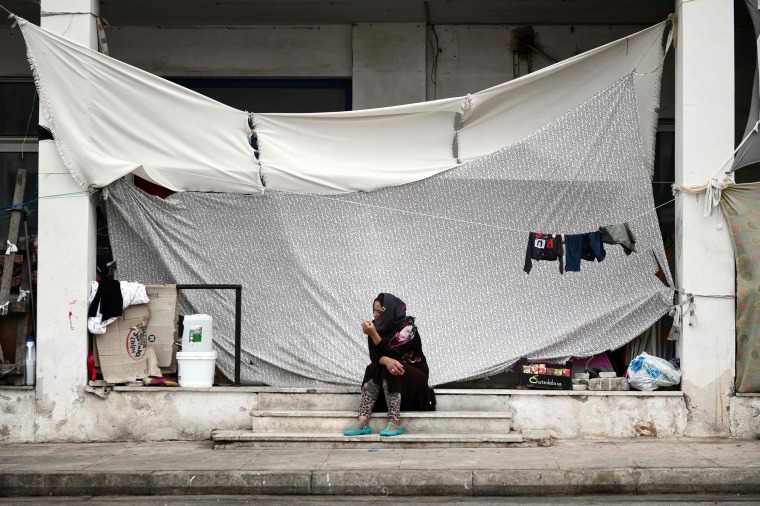 Last year, the Obama administration said it would accept 85,000 refugees from around the world in 2016, up from 70,000, a number that will rise to 100,000 in 2017 to help alleviate the worst global refugee crisis since World War II. Most of those added people will be Syrians displaced by a brutal civil war. Others will come from Central America.
Related: Obama Administration to Expand Refugee Plan
A number of terrorist attacks — in Paris; San Bernardino, California; and Brussels, Belgium — spawned a backlash against President Barack Obama's plan, and many governors said they'd refuse to accept Syrian refugees out of concern that they'd include terrorists.
Republican presidential candidate Donald Trump has called for a ban on non-American Muslims trying to enter the country, including Syrian refugees. Those calls have intensified after Tuesday's bombing at an airport in Turkey.
The government, meanwhile, has fallen way behind its goal. State Department data released in April showed that the United States had accepted only 1,285 new refugees.
Related: John Kerry: U.S. to Accept 85,000 Refugees in 2016, 100,000 in 2017
And within CIS, the reassignments have left fewer officers to tackle the existing asylum backlog, the ombudsman's report said.
CIS submitted an overall official response that said it was working to hire more asylum officers, open more offices and ease some delays related to paperwork from applicants' employers. The agency didn't immediately respond to a request for comment.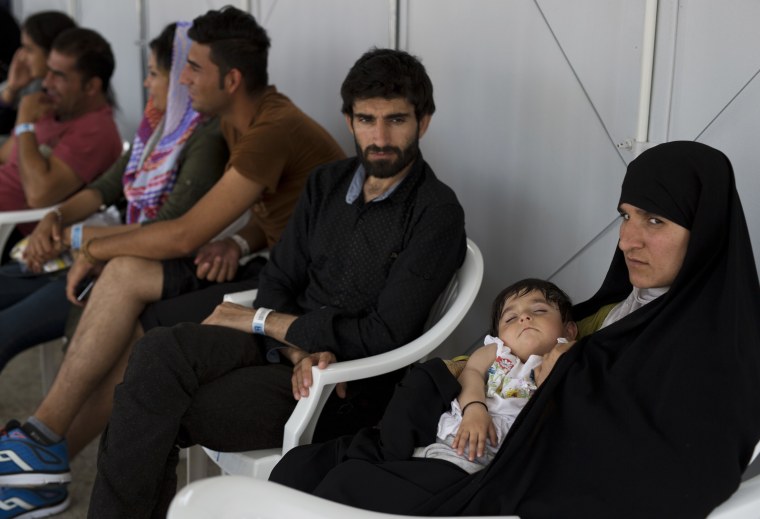 The report is delivered to Congress every year at this time to document the agency's most pervasive and serious problems.
Odom also criticized CIS for not processing asylum applications for children from Central America. And it took the agency to task for long delays in applications for naturalization from U.S. military members and their families.
Moreover, it said, immigration authorities still haven't issued guidance for requests from non-citizen family members of active-duty and reserve members of the military and the National Guard, "resulting in inconsistent treatment of individuals."
As an example, the report cited the case of an Army reservist who enlisted more than a year ago as a lawful permanent resident. She wasn't naturalized at basic or advanced training, and as a result, CIS had to transfer her file among three different duty stations within a six-month period.
CIS isn't to blame for all of that backlog, however, Odom wrote — it's at the mercy of action or inaction by other agencies, notably Immigration and Customs Enfocement and the FBI.