A 70-year-old Mississippi man is awaiting extradition on murder charges in the oldest cold case in El Paso, Texas, history — the 45-year-old stabbing death of a 21-year-old mom who police say turned down his romantic advances.
Doris Rivers was found dead inside her El Paso home shortly after midnight on Nov. 12, 1970, in front of her television, which was still on, according to news reports from the time.
There were no signs of a struggle, but Rivers — the mother of a young son, named DeVon — had five stab wounds in her back, neck and side. A kitchen knife was discovered broken off in her rib cage.
Homicide detectives drew a blank on the case, but they stored the evidence — including fingernail clippings found on the body.
More than four decades later, in 2013, River's granddaughter got in touch with police seeking an update on the case. That's when Mike Aman, a cold case detective, pulled the files out of storage — and found the fingernail clippings, which he sent to the Texas state crime lab.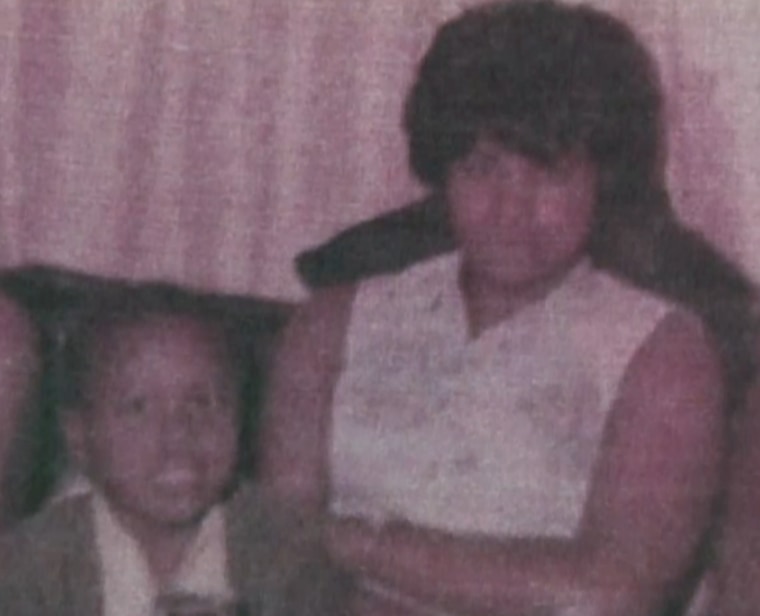 "I became kind of hopeful, but I still suspected it's going to be deteriorated to the extent that we're not going to be able to work with it," Aman said at a news conference Tuesday.
But the crime lab was able to find a match, and on Sept. 28, Willie James Johnson, 70, was arrested in Madison County, Mississippi, where he's being held in the county jail.
Police said Johnson was a soldier at Fort Bliss in El Paso in 1970, when he was 25. "It is believed that he had desired a romantic relationship with Rivers," police said in a statement. "However, she was not interested in having that type of relationship with him."
Incomplete Texas and Mississippi court records indicate that Johnson hasn't run seriously afoul of the law since 1970, with only a handful of minor arrests — but enough for his own DNA to have been collected over the years.
"This is really extraordinary, the age," Aman said. "So now we know, even going back that far, there's still a chance we can solve it."
DeVon Rivers — the son who contemporary accounts of the case put at age 4 in 1970, but who El Paso police this week said was 5 year old at the time — declined an interview with NBC station KSTM of El Paso, saying only, "I thank the detectives and the El Paso Police Department and all those in Mississippi who helped."