The remains of an Auburn University student who disappeared in 1976 have been identified, ending a mystery that has baffled investigators for nearly five decades, authorities said.
Kyle Clinkscales, 22, was returning to school from LaGrange, Georgia, the night of Jan. 27, 1976, when he vanished. He was last seen at the Moose Club in LaGrange with his 1974 Ford Pinto, officials said.
Over the years, authorities drained lakes looking for him and the car. A break came Dec. 7, 2021, when someone spotted the white Ford Pinto in a creek in Cusseta, Alabama, and called 911, officials said.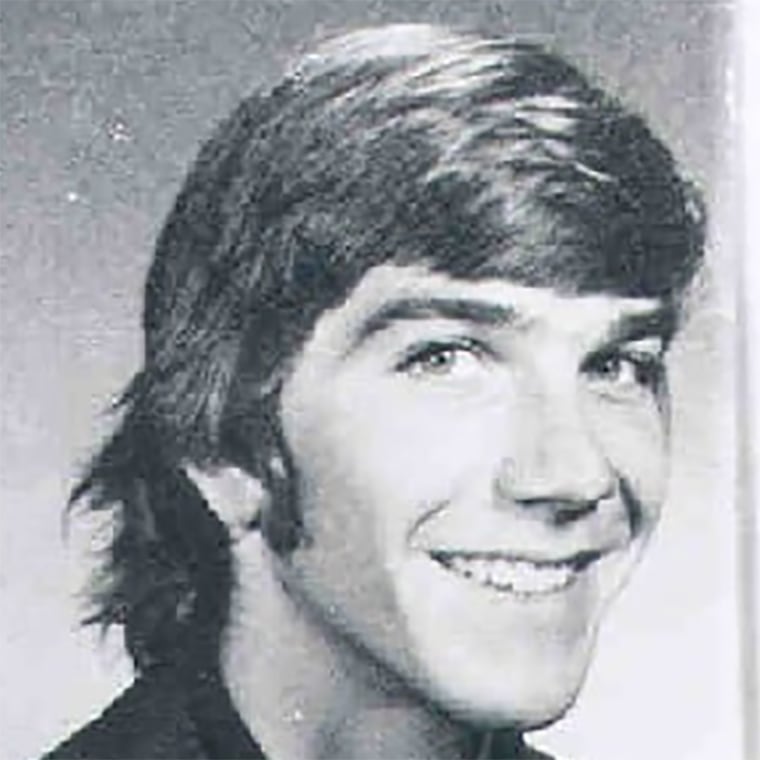 A wallet, ID, credit cards and bones were in the car.
The skeletal remains were turned over to the Georgia Bureau of Investigation for DNA analysis.
Authorities announced a match Sunday.
"The Troup County Sheriff's Office was notified by the Troup County Coroner's Office that those remains were positively identified as that of Kyle Clinkscales," the sheriff's office said in a statement.
The manner and cause of death are unknown.
"Everybody was always wondering if he was going to show up somewhere," Lauren Griffen, a friend of Clinkscales, told NBC affiliate WXIA of Atlanta.
She said they met about a year before he disappeared, adding that everyone in the town knew him. "His personality was just charming. He was a sweet guy. Most of the time he was very quiet. But he was very kind to everyone," Griffen said.
Clinkscales' mother died in January, and his father died in 2007, according to WXIA.