Dozens of people have accused massage therapists of sexual misconduct at the largest massage franchise in the United States, according to a BuzzFeed report published Sunday.
Citing lawsuits, police reports and other official documents, the news site said the company, Massage Envy, and its franchisees had mishandled or ignored many of more than 180 cases.
NBC News has not confirmed all of the allegations.
At a franchise outside Philadelphia, a former therapist in his 60s, James Deiter, pleaded guilty last year to three counts of aggravated indecent assault and six counts of incident assault against nine women, according to court documents obtained by NBC News.
One victim, Susan Ingram, who is suing Massage Envy, said she had seen Deiter several times before he assaulted her.
Ingram said Deiter placed his erect penis in her hand during the massage and ran it over her body.
"I remember thinking at the time, that this turned so evil so fast," Ingram said.
After leaving the facility, Ingram called the Massage Envy location and begged a manager to intervene, but said she couldn't get the manager to take her seriously. That's when Ingram reported the attack to police. Deiter was arrested and sentenced in May 2016.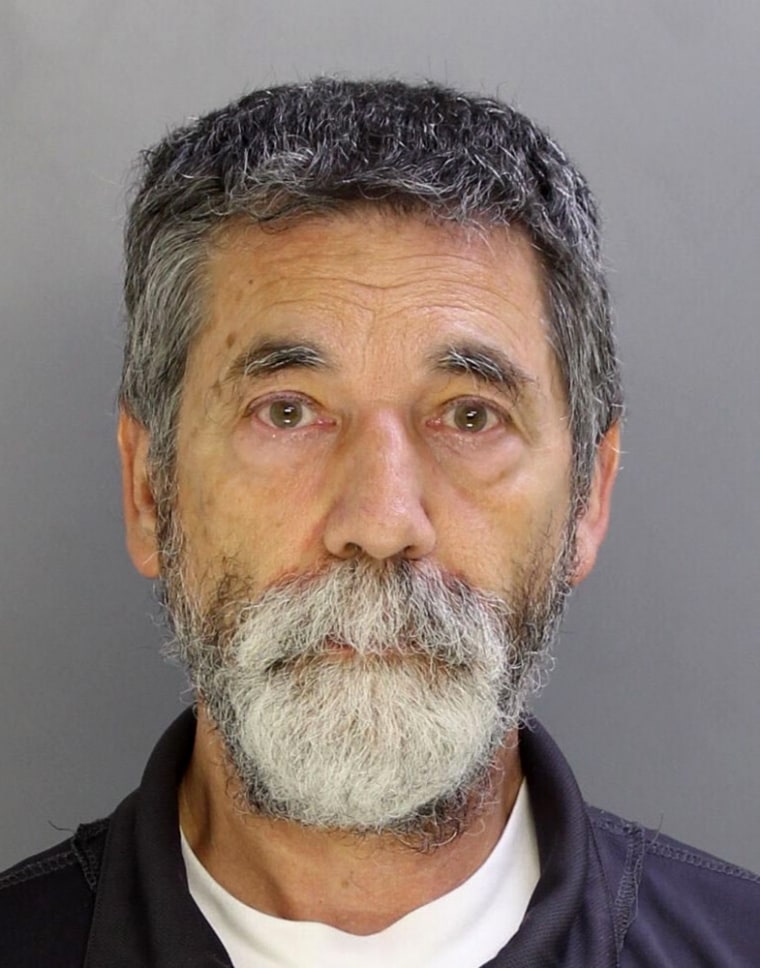 In a statement Sunday, Massage Envy — which has more than 1,100 franchises in 49 states, according to the company's website — said the incidents described in the report were "heartbreaking for us and for the franchisees that operate Massage Envy locations."
"Even one incident is too many," the statement said. "That's why we will never stop reinforcing to our franchisees the importance of a safe environment. It's why we are constantly listening, learning and looking at how we can do more, including how we support franchised locations with best practices in handling these incidents and supporting their clients."
"I remember thinking at the time, that this turned so evil so fast"
Adam Horowitz, a lawyer who has worked on two dozen cases against Massage Envy, said the actual number of assaults is likely considerably higher.
"Most women never report sexual misconduct," he said.
Horowitz said that in the cases he's handled, there is no typical perpetrator or a victim: The therapists are both experienced and new to the job, while the customers include everyone from 20-year-olds to grandmothers, he said.
"It would be hard to think of a more vulnerable position than being in a darkened room while laying face down draped in just a towel," he said.
The abuse often begins, Horowitz said, with a male therapist placing his hand on a woman's vagina. The women he's represented have always reported the incidents to the police or the company or to both, he said.
"In some cases, they suspend the therapist," Horowitz said. "Sometimes they end up at other franchises with a clean slate. In almost no instances does Massage Envy call the police when they get the report."
The company's policy manual, he added, doesn't instruct employees to do so.
At a Massage Envy franchise in Maryland, after a 24-year-old therapist touched a woman inappropriately, the customer told the franchise manager about it, NBC Washington reported.
The masseur, Habtamu Gebreslassie, kept his job, the station reported, and about two weeks later, on Sept. 17, allegedly sexually assaulted Tara Woodley, who originally filed a lawsuit against Massage Envy as "Jane Doe."
"In the wake of all the Harvey Weinstein cases and politicians, I just was getting fed up. There's so many women who are being so brave and so strong, and I think I can be one of those too," Woodley said of her decision to come forward.
A third customer from a different Maryland franchise told the station that Gebreslassie touched her inappropriately on June 20 and that when she reported the incident to the company — and asked to cancel her membership — the company offered her a free spa day and said Gebreslassie was being transferred to a different location.
Gebreslassie was later fired and charged with attempted sexual abuse in connection with the August incident and with sexual abuse in connection with the alleged September assault, according to NBC Washington. He is scheduled for a status conference in D.C. Superior Court on Dec. 11, according to court records.
Gebreslassie told a judge he'd done nothing wrong, the station reported, and hasn't been charged in the June incident.
His lawyer, Sweta Patel, did not immediately respond to a request for comment.
In a statement to the station, Massage Envy declined to discuss "confidential employment matters," but it added that the company has a "zero tolerance policy" for "inappropriate conduct and requires its franchisees to conduct fair, thorough and objective investigations with respect to any allegation of inappropriate conduct."
The statement added: "We are evaluating any additional information we receive to verify that requirement was met in this instance."