Voters in Kentucky elected Republican Matt Bevin as governor Tuesday.
Bevin beat Democratic Attorney General Jack Conway. Unofficial results from the Kentucky State Board of Elections had Bevin beating Conway 52.52 percent to 43.82 percent with all 120 counties reporting Tuesday night.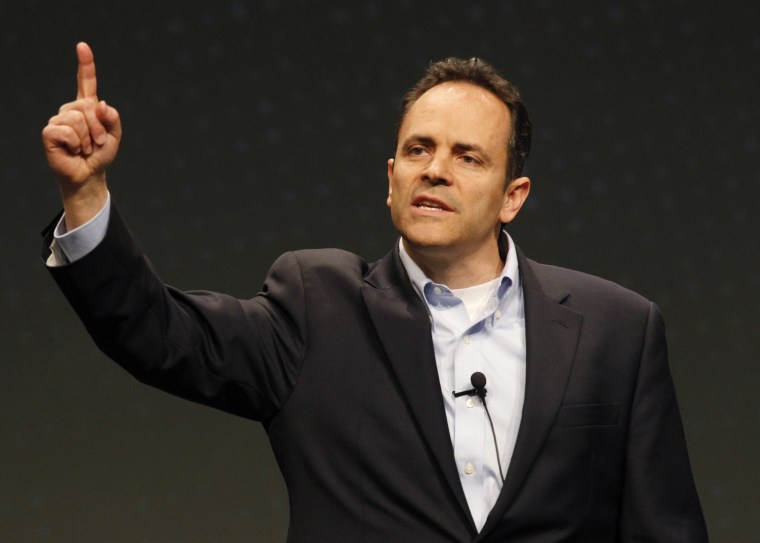 Conway conceded defeat in an election night speech, saying "tonight was not the result that we had hoped for, but it is a result that we accept." Conway said he called Bevin and wished him well.
Bevin, a tea party favorite, has opposed the expansion of Medicaid in the state under the Affordable Care Act. Conway supports expansion of the program.
Bevin said he would replace the Medicaid expansion with another program by using a federal waiver. "Nobody's losing anything," Bevin told NBC News in an interview Monday.
Senate Majority Leader Mitch McConnell, a Republican from Kentucky, congratulated Bevin Tuesday.
"I look forward to working with him to pass a pro-coal, pro-jobs agenda at the state level to help put Kentuckians back to work," McConnell said.
Democrat Gov. Steve Beshear was ineligible to run for re-election due to term limits. A third candidate, Drew Curtis, got 3.6 percent of the vote, according to unofficial results.