It was meeting long in the making, but by most accounts short on agreement: House Speaker Paul Ryan's first visit to the Oval Office since getting his new job last October.
President Obama welcomed Ryan and Senate Majority Leader Mitch McConnell to the White House Tuesday hoping to find common ground.
Just how difficult that would be was clear from the start.
Before heading to the White House, Ryan recalled trying to get there in 2008, running with Mitt Romney against Obama, and that he still opposed much of the president's agenda.
"I think he's taking the country away from what it was intended to be," he said.
Under Ryan, Republicans have promised to block some of Obama's highest priorities for his final year in office, including closing the prison at Guantanamo Bay and tightening the nation's gun laws. So the president brought a more modest agenda to Tuesday's meeting — issues that administration officials say many Republicans support.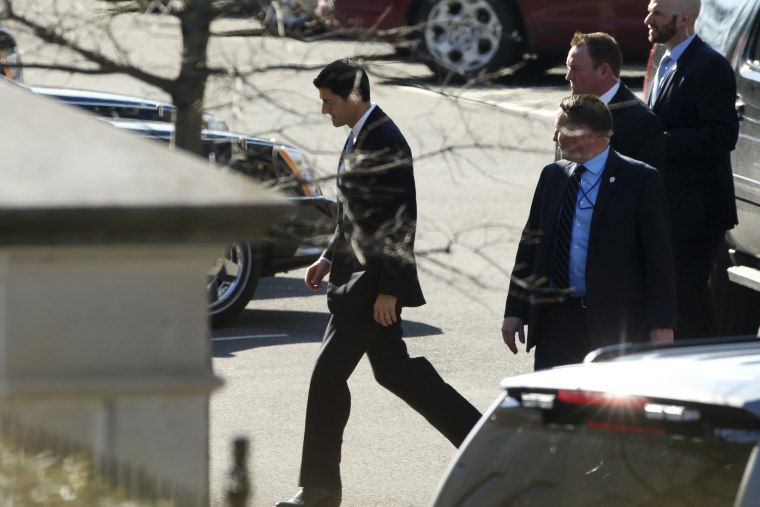 The list included criminal justice reform, the "moonshot" to find a cure for cancer, steps to ease the fiscal crisis in Puerto Rico, fighting the nation's opioid drug epidemic, and the Trans Pacific Partnership trade deal with 11 Pacific Rim nations.
"We've made clear that some of the items that we have prioritized are things that they strongly support in their own right," White House spokesman Josh Earnest said.
But the meeting didn't seem to move the sides any closer together.
McConnell said afterwards that they "might make progress" attacking the nation's drug abuse problem. Ryan said he was hopeful for progress on reforming the criminal justice and mental health systems. And they both expressed concern about the Zika virus. The Obama administration has said it's taken steps to protect the United States from the threat, but did not put Zika on the day's agenda.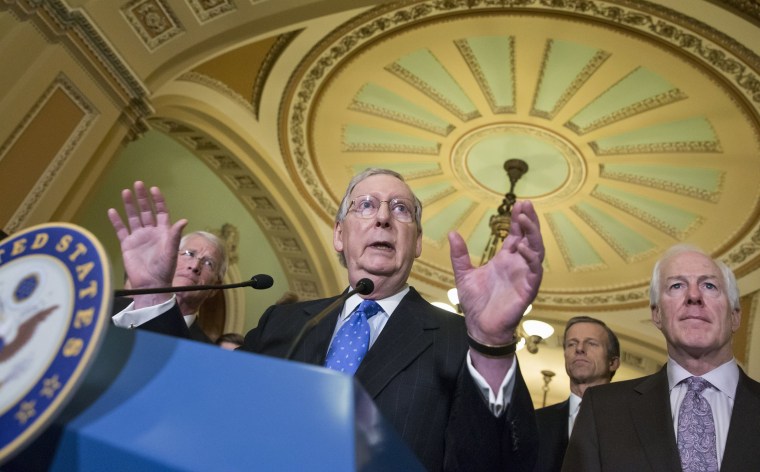 The day also revealed that the president's Pacific trade deal may now be in jeopardy. The TPP would be among President Obama's most significant accomplishments, and he has relied on Republican support to move the deal along. But those same Republicans now seem unwilling to hand him a victory on his presidential homestretch.
"I have some problems with the agreement," McConnell said. He suggested delaying a Congressional vote until after the November election. Many of the leading candidates, including both top Democrats, oppose it.
Expectations seem low that the president and Congress will be able to accomplish much together in the next few months.
Earnest, grasping for something positive to say about the day, noted the meeting showed that, amid a fractious presidential campaign, "it actually is possible for leading Republicans to sit down in the same office with a leading Democrat and have a conversation about the priorities of the country."